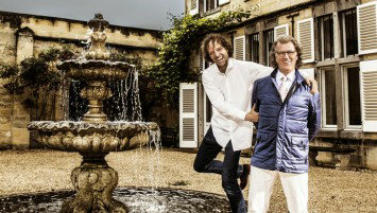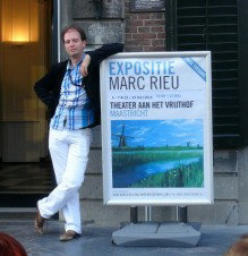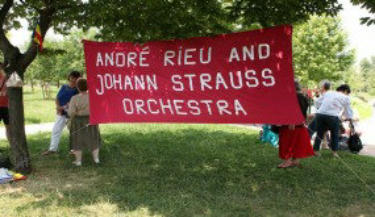 June 20, 2016.
Article in Limburg Paper and AD newspaper:
The Dream factory of Rieu
and his son Pierre.
Click on the picture to go to the Harmony Parlor.
Click HERE to read another article in the HP:
My father was mainly
concerned with himself.
June 2016.
Interview with Marc Rieu from 2015,
brought to our attention by Lorelei Hunt.
Don't forget to visit Marc's exhibition during the Maastricht concert
days, in the Theater on the Vrijthof, from 12 - 5 PM.
Click on the picture to watch the interview.
We added Lorelei's photo show from April 2016 to the page. Thanks to
Entia for her assistance with the translation, while John is on holiday.
June 11 and 12, 2016:
Open air concerts in Bucharest
and fan gathering in the Izvor Park.
Click on the picture to see
more photos, a video, and Rodica's personal story.
On June 10th 2016, at 4.30 pm
our website crossed the magic border
of 1.000.000 (one million) hits.
Many thanks to the André Rieu fans from all across
the world, who are visiting our website regularly!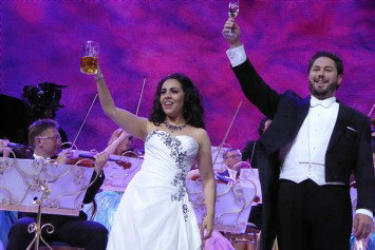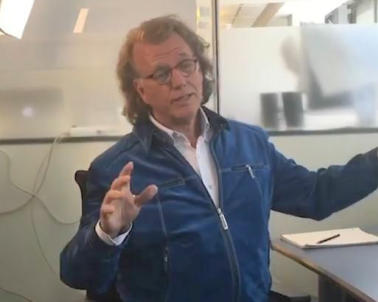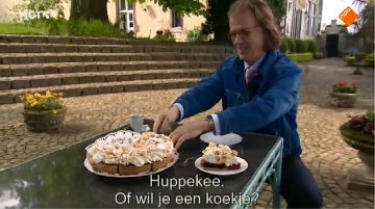 May 21 and 28, 2016:
Concerts in Salzburg and Vienna, Austria.
Ruud, Ineke and many more fan friends were
there.
Click on the picture to see photos and watch
a few video clips.
May 2016.
Promo video clip for the German BILD magazine,
to announce the release of a
new CD "Falling in Love"
in the autumn of this year.
Click on the picture to watch the video.
May 22, 2016.
Dutch TV program about several dialects spoken in
the Netherlands:
Sprekend Nederland.
André receives the camera crew in his garden with
"vlaai" and tells about the Maastricht dialect.
Click on the picture to watch the short video.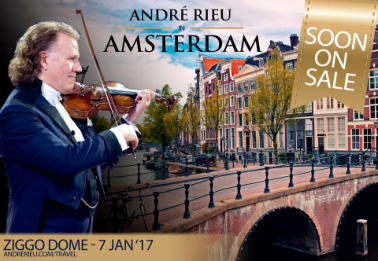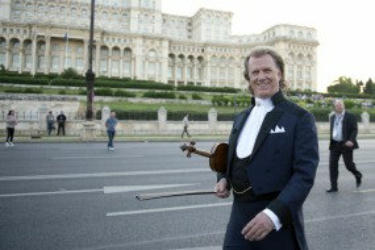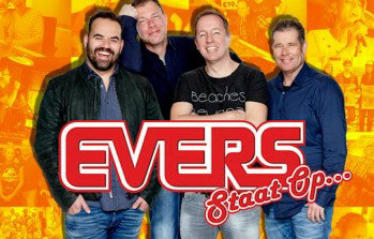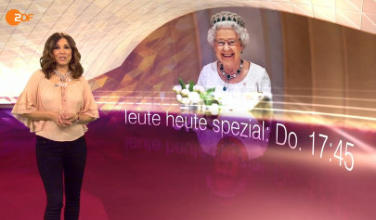 May 7, 2016: On sale now:
New Years Concert on January 7, 2017,
Amsterdam Ziggo Dome.
"For years my wife Marjorie and I played with the
idea to give a special New Year's concert in the
Netherlands. But I was always on tour abroad". Rieu
has changed his plans and intends to start each
year with a New Year's concert in Amsterdam.
A new tradition is born!
May 2016.
In June 2015 André Rieu performed seven concerts
in Bucharest. On April 28, 2016 the Dutch
TV channel Avro/Tros broadcast
(part of) the Bucharest concert.
Click on the picture to see a very nice 90 minutes TV
program.
April 21, 2016.
(Edwin) Evers gets up.
Early morning Radio 538 show.
Interview with Andre Rieu
about Queen
Elizabeth's 90th birthday and his composing the
Windsor Waltz. Click on the picture.
The Radio boys are a little bit naughty, but that is
how Dutch people are.
April 19, 2016.
On April 21 the British Queen Elizabeth II turns 90.
Most festivities will be celebrated in June. On her
real birthday the Queen will spend the day at
Windsor Palace.
André Rieu composed a waltz for her
as a birthday present.
Here the ZDF (German) program Leute Heute.
Click on the picture.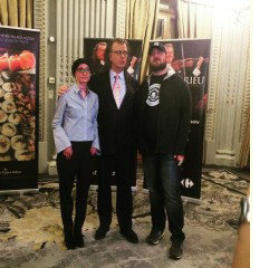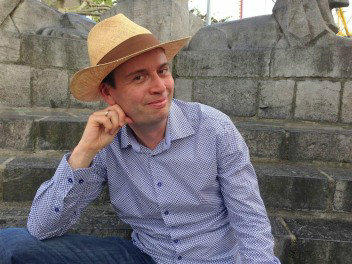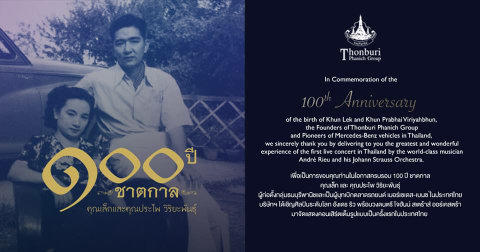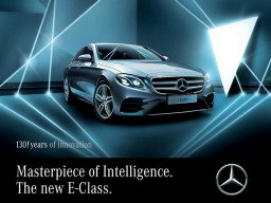 April 15, 2016.
During a press conference today in Bucharest,
André Rieu donated € 150.000 to the fire victims
of Club Colectiv,
from the sales of his DVD "Live in Bucuresti".
Click on the picture to read more about this event.
To refresh your memory of what happened in Bucharest,
click
HERE
,
which brings you back to October 2015, just a few months after André's
very successful 7 concerts in Bucharest.
André also announced a second concert in Bucharest: 11 and 12 June
2016. Tickets on sale now!
April 2016.
Lorelei Hunt created a
Photo Show about Marc Rieu
and his
paintings.
Marc will open an exhibition again at the Theater on
the Vrijthof, during his father's concerts in July.
Click on the picture to watch the photo show.
(It's under Fan photo shows, part 9).
April 1st 2016.
For the first time in Thailand! André Rieu performs a
private concert
in the Royal Paragon Hall, in
Bangkok. In commemoration of the 100th anniversary of the birth of Khun Lek and Khun Prapai Viriyaphant,
founders of the Thonburi Phanich Group (Mercedes Benz dealer).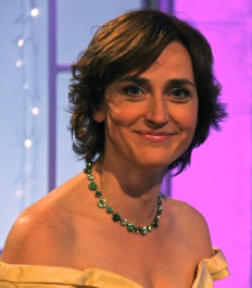 March 2016.
A fan found a very nice video clip of Stéphany Detry and her husband,
performing a tap dance act.
We loved to post it under the "JSO Spare Time" menu button.
Click on the picture to watch it.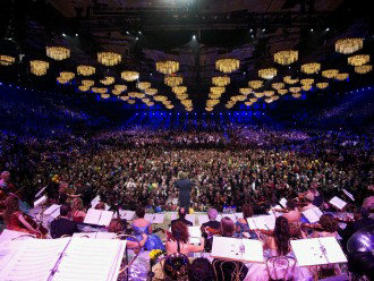 March 2016
Article in the
British Newspaper The Independent.
How the Waltz-King's concerts have
inspired
a cult following.
Click on the picture.
On March 19th 2016 there was another
f
an gathering with Carmen Monarcha
in Curitiba, Brazil. Her mother was present too and
of course many Brazilian fans.
In the video Carmen announces a new Internet
project and her…… wedding on July 31, 2016!
Click on the picture to watch a video.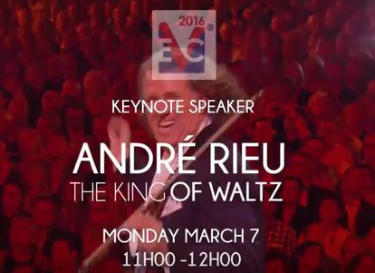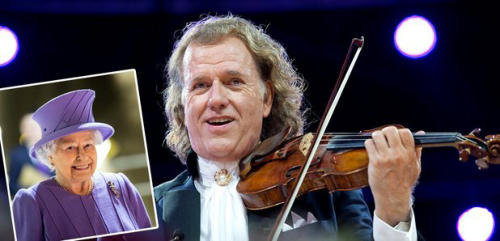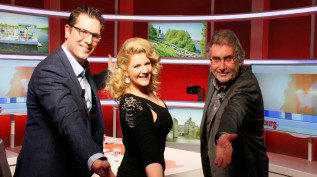 March 2016.
20th European Vascular Course:
6 - 8 March, Mecc, Maastricht.
Guest speaker:
André Rieu, about teamwork,
leadership, motivation and the importance of sports
and health.
Click on the picture to read more.
February 26, 2016
Windsor Waltz.
HM Queen Elizabeth II will
celebrate her 90th birthday on April
21st 2016. She is Britain's longest
reigning monarch. André Rieu
composed a waltz for her, which
was premiered at Classic FM.
Click on the picture
February 15, 2016:
TV Limburg
Interview with Mirusia.
Click on the picture to watch this interview.
English subtitles added.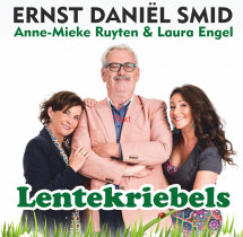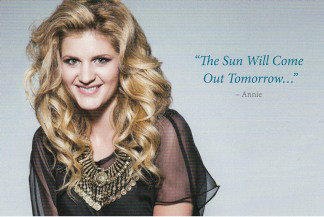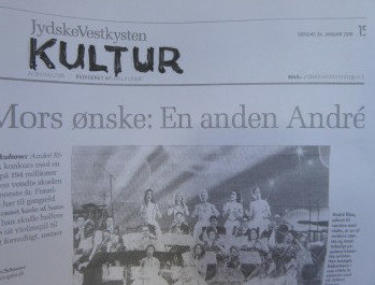 February 15th 2016:
New Laura Engel tour "Ode to the Spring"
through the Netherlands in March, April and May 2016.
Together with Anne-Mieke Ruyten and the well known Dutch tenor
Ernst-Daniel Smid!
Click on the picture for more information and tickets.
February 13th 2016:
Mirusia's solo tour "This Time Tomorrow"
through the Netherlands
in February, March, April 2016.
Click on the picture to watch a short video impression.
An
interview with André Rieu
in two Danish
newspapers: "Berlingske Tidende" and in the local
daily newspaper in Southern Denmark:
"Jydske Vestkysten", on Jan. 24, 2016.
The headline says:
"Mother's wish: Another André",
referring to the situation, that André`s parents have
never been satisfied with his way of performing
classical music.
Click on the picture. And scroll down.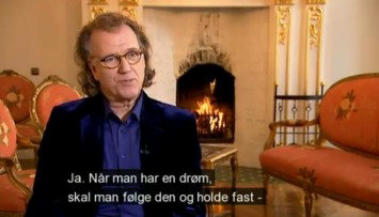 January 22, 2016.
News item broadcast by Danish TV2 channel.
"Follow your dream"
, says the Maestro in an
interview at his castle in Maastricht, to the Danish
camera crew.
Translation by Ineke,
assisted by Anne Buch and John.
Click on the picture.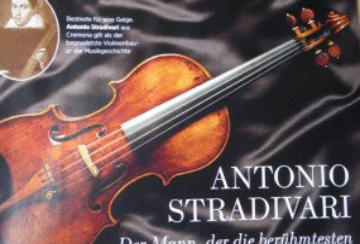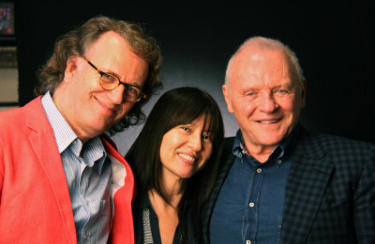 Januari 22, 2016.
More translations from the
German Magazine "Bild Stars"
(released in December 2015).
Translated by Ineke and John. This time interesting articles about the maintenance of the Stradivari by the
Viennese violin doctor Marcel Richters, and about Sir Anthony Hopkin's Walz.
Click on the pictures above to read the articles.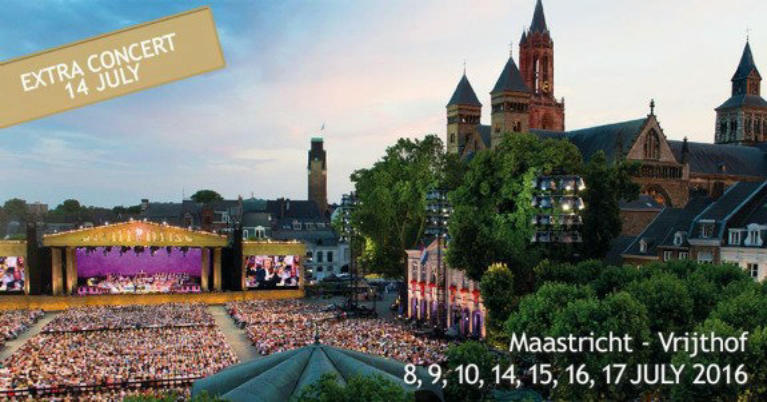 January 22, 2016:
7th Maastricht concert added on Thursday July 14th
Tickets on sale from January 22nd.
Please only buy tickets from reliable sources: André's official web site (Click HERE) or the Maastricht tourist
office (Click HERE).
The fan dinner will take place on Friday July 8, 2016. See our updated Maastricht 2016 Info page.
Click HERE and scroll down, to register and pay for the fan dinner. At this moment: already 80 registrations!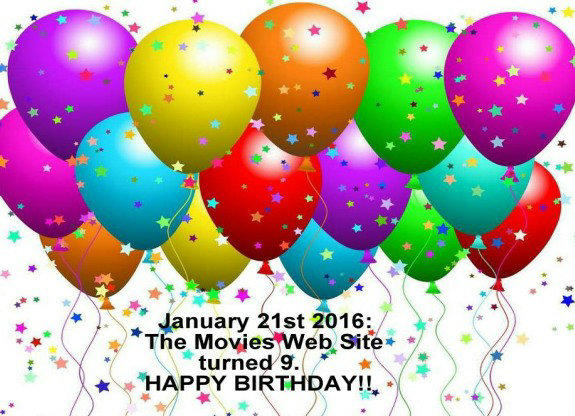 To read the history of the André Rieu FAN Web Sites worldwide
from the beginning in 2000 (as far as we know), Click HERE.