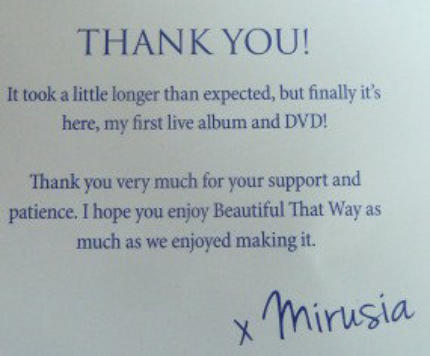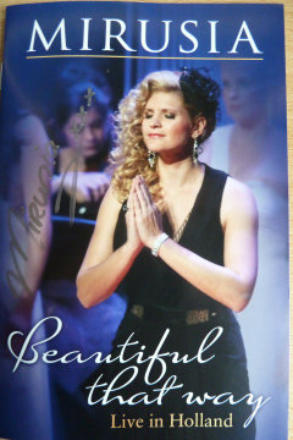 Dec. 2013:
This is Mirusia's
first live album and DVD
. With orchestra,
the Vocal Manoeuvres (choir), and tenor Fraser Lane.
Guest accordionist: Leon van Wijk.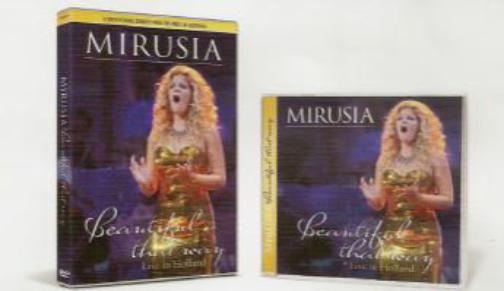 Mirusia's first live album DVD/CD
"Beautiful that way;
Live in Holland",
will be released on December
13th 2013. The DVD/CD was
recorded in the beautiful concert
hall of theatre "La Bonbonnière" in
Maastricht on September 7th
2013. You may order the DVD/CD
on www.mirusia.net or HERE. (A
webshop in Holland).
Track list:
Home (K.Durant) - Summertime (G.Gershwin) - Solveig's Song (E.Grieg) - Botany Bay (traditional) -
Waltzing Mathilda (traditional) - With or without you (U2) - Ave Maria (F.Schubert) - Romanza (M.Malavasi) -
Besame Mucho (C, Velázquez) - Already Home (A. Lloyd-Webber) - Supercalifragilistic…. (R.Sherman) -
Life is like a boat (R. Fu) - O Mio Babbino Caro (G.Puccini) - Beautiful that way (N. Piovani) - Homeward
bound (M.Keen) - Impromptu (R.M.Glière) - There is a song in me (F.Chopin) - All I ask of you (A.Lloyd-
Webber) - Wishing you were somehow here again (A.Lloyd-Webber) - Forever shine
(M.Louwerse/J.Kempster), Geef mij je angst (Udo Jürgens), Look for me in rainbows
(Conn Bernard). Bonus: Walzing Mathilda (Marie Cowan).
The first concert of her Second Home Tour, in Amsterdam, was a big success. Ruud and Ineke were there
and also Mirusia's mother. We recognized a few well known names: Giedre Mundinaite and Yana Popchuck
were in her orchestra and Agnes Fizzano-Walter featured as her stylist. Marthijn Graafland is her promoter.
A live DVD/CD will be recorded in the Theatre "La Bonbonnière" in Maastricht, and released worldwide on
November 1st 2013.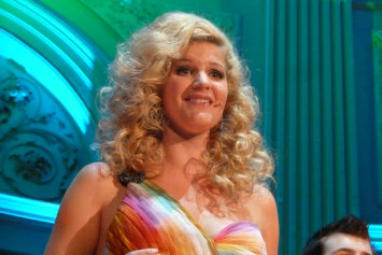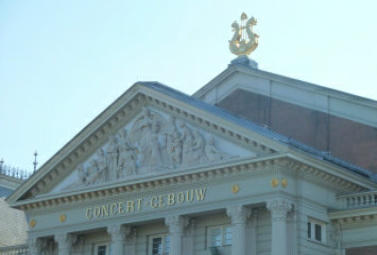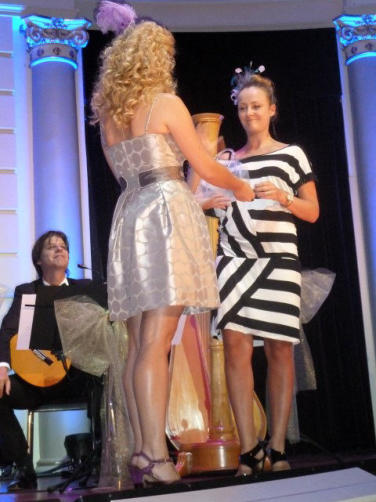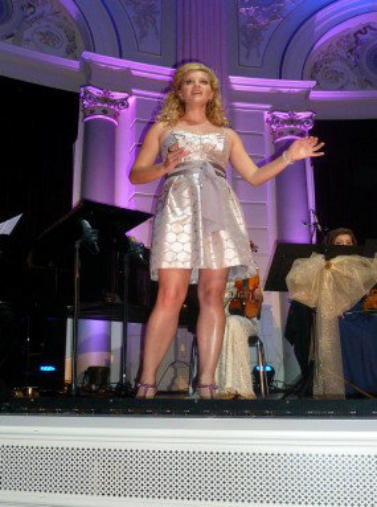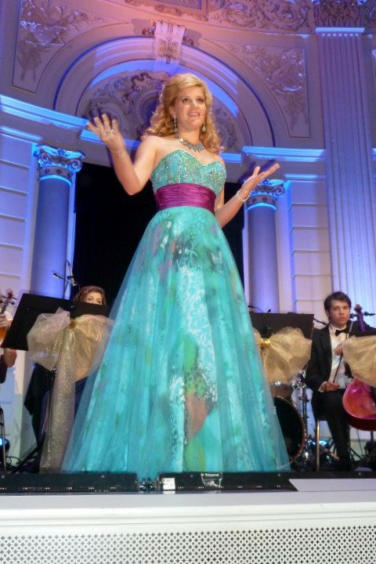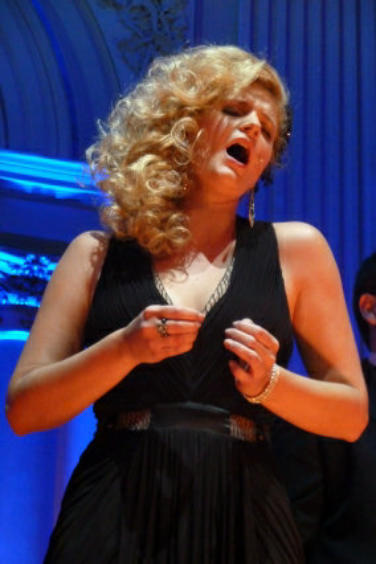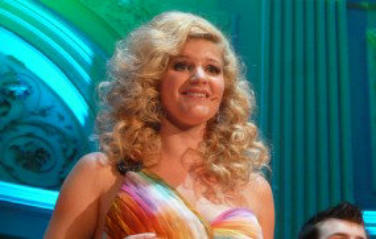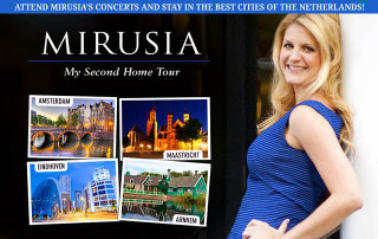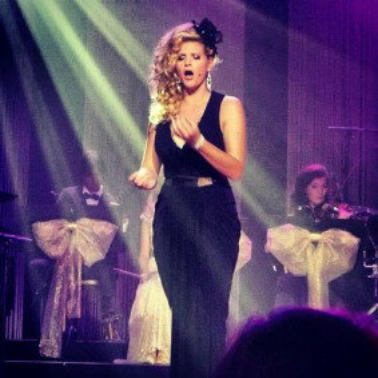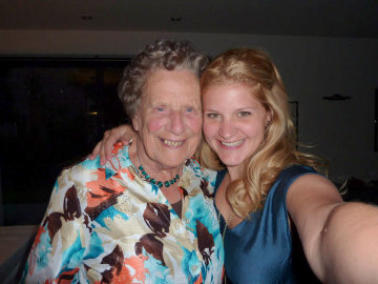 Mirusia's solo concert "Second Home Tour"
through the Netherlands:
After her first successful solo tour in Australia,
Mirusia announced a second solo tour in four cities
in the Netherlands in September 2013. Tickets can
be ordered:
Sept. 5 2013: Amsterdam Concertgebouw :
www.concertgebouw.nl
Sept. 7 2013: Maastricht Bonbonniere:
www.uitbaliemaastricht.nl
Sept. 10 2013: Eindhoven Muziekgebouw Frits
Philips: www.muziekgebouweindhoven.nl
Sept. 12 2013: Arnhem Musis Sacra: www.mssa.nl
Info and tickets also on Mirusia's website:
www.mirusia.net
The Harmony Parlor
posted a very nice
interview with Mirusia (Magazine Weekend, June
5th 2013) in which she tells that she'll be back in the
Netherlands in September, to celebrate her Dutch
oma (grandmother) Ria's 90th birthday.
Subsequently she'll start her solo tour. To read the
article, please CLICK HERE.
On the photo to the right: Oma Ria and Mirusia.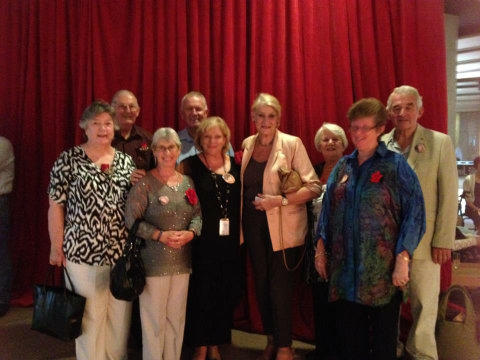 Australian fans in the Sydney Opera
House with Mirusia's mother.
November 29.
Edgar Pendleton mailed us:The
concert was magnificent, after an
early micro-phone problem, Mirusia
with her fabulous voice and her
charm and beauty had the audience
in the palm of her hand. Her choice
of songs was excellent with two from
the Phantom of the Opera - O Mio
Babbino Caro - Botany Bay. Four
songs among many others on a
night that we did not want to end.
Before the concert I was thrilled to
meet and have a photo taken with
Mrs Louwerse.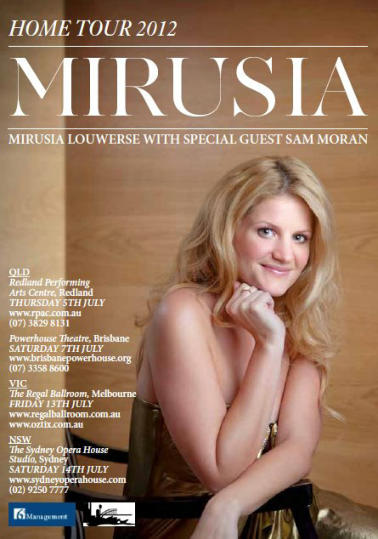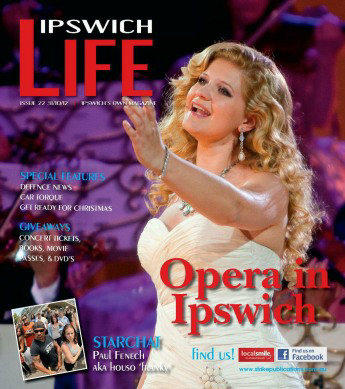 There are three concerts left in Mirusia's Australian
Home Tour 2012:
18th of November: a special Matinee performance at
2 pm at the Ipswich Civic Centre.
20th of November 8 pm: The Events Centre,
Caloundra.
29th of November: Finale performance at the
Sydney Opera House Studio.
October 30th 2012.
Ipswich Life is OUT NOW! Featuring our exclusive
with the divine Mirusia who is bringing her show to
Ipswich in November.
Hello Everybody!
It is busy, busy, busy here in Australia where I am planning for my upcoming tour through Queensland and
New South Wales in November. I have three concerts left on my Home Tour 2012:
18 November is a special Matinee performance at 2pm: Ipswich Civic Centre
20 November 8pm: The Events Centre, Caloundra
29 November: Finale performance at the Sydney Opera House Studio.
The dates for my tour and also all other concerts I am performing in are available on my website:
www.mirusia.net
I have been touring with a salon orchestra and thirty voice choir which is a lot of fun and we enjoy being on
stage together. I also sing my own song I wrote with my good friend and composer James Kempster, called
"Forever Shine". When I sing this song I really feel like I am standing on stage with my heart open for all to
see.
Finally, my new CD 'Home' is selling really well and I feel it would make a great Sinterklaas, Thanksgiving or
Christmas gift. Also coming out soon is André Rieu's new Christmas DVD and CD on which I heavily appear
singing such songs as 'Oh Holy Night', 'Old Toy Trains', 'Walking in the Air' and the old Dutch song, sung in
dialect called 'Slaap nu mijn Jezuke'.
Special (Christmas) gift offer, now available!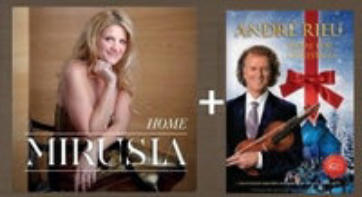 Lots of greetings to you all!
From Mirusia xxx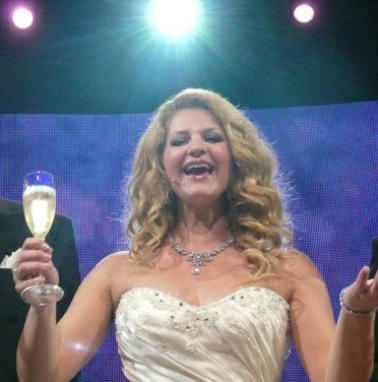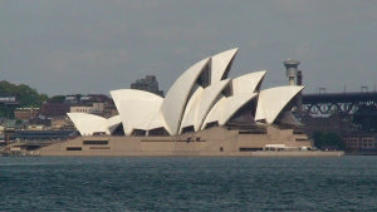 As a part of her HOME solo tour,
Mirusia will perform in the
Sydney Opera House
on November 29, 2012.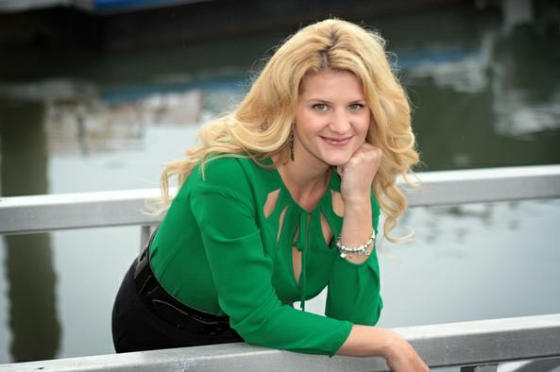 In August 2012 a new
Mirusia fan website
was opened:
www.Mirusia-online.com.