Every now and then Laura Engel tours with André Rieu. In July 2015 she surprised the fans by giving three
mini concerts (of about one hour) in Maastricht, in between André's concerts. The concerts were different
from André's music but we enjoyed them very much. The first concert took place on Tuesday July 7, in a
beautiful farm "Hoeve de Kroon" in "Heer", which was once an independent village, but has now been
incorporated in the city of Maastricht. A group of fans took bus # 6 from the "Markt" to the venue.
The second and third concert took place in the 16th century old "Cellebroeders Kapel" (Chapel), near the
Vrijthof Square. The chapel once belonged to a convent, but the convent no longer exists.
Laura was born in Chile, has a Chilean mother and a Dutch father. Her first language was Spanish. Besides
Spanish she speaks Italian, English and Dutch. Currently the family lives in the Netherlands. Laura attended
the fan dinner and two fan picnics, spread flyers, so many fans knew about the concerts and all three were
sold out.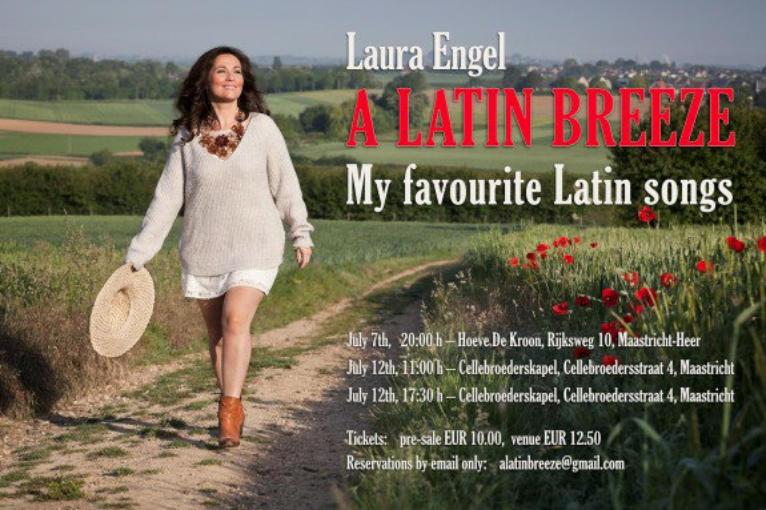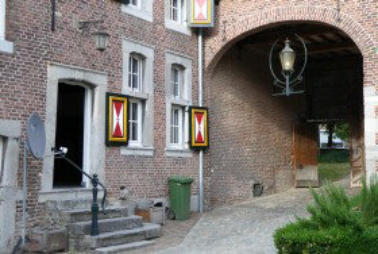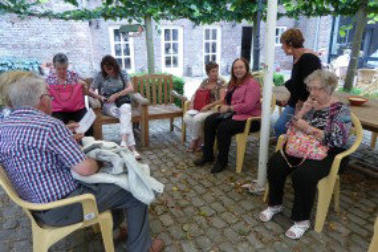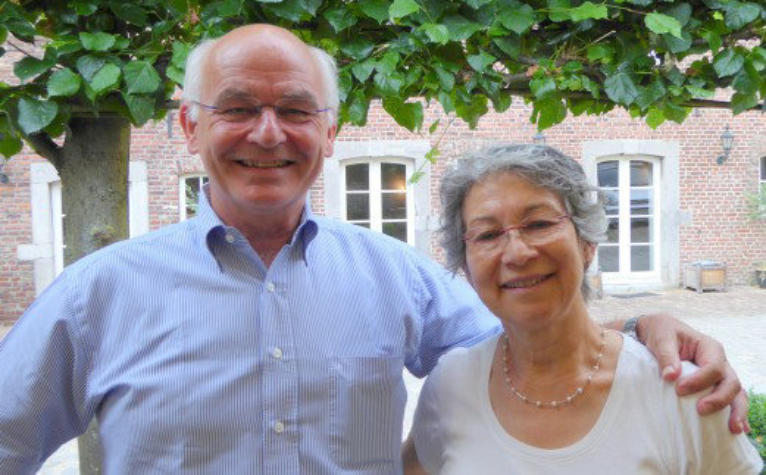 Hoeve "De kroon", Maastricht-Heer
Laura's proud parents were there to support their daughter.
(Photo posted with their permission).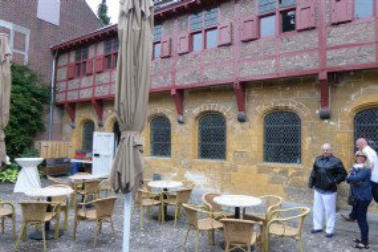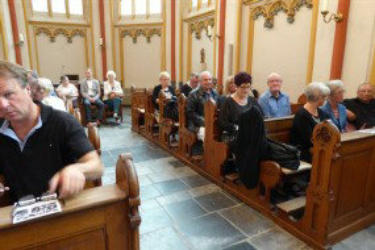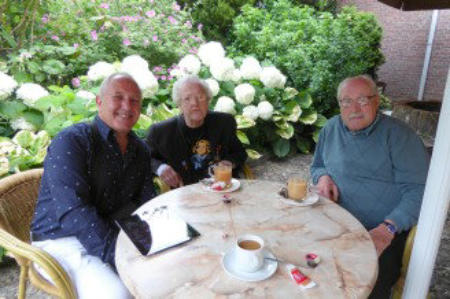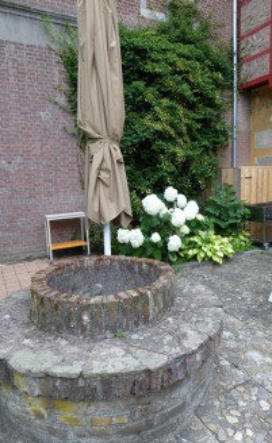 Second venue: 16th century old Cellebroeders Kapel (Chapel)
near the Vrijthof square. The chapel once belonged to a
convent, but the convent buildings are gone now and the
chapel turned into a music hall.
Photo below: the Johnsons having coffee in the Chapel garden.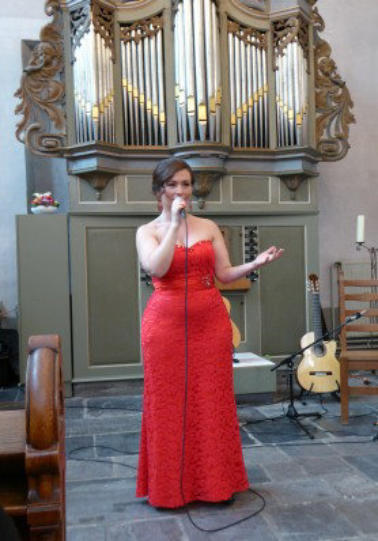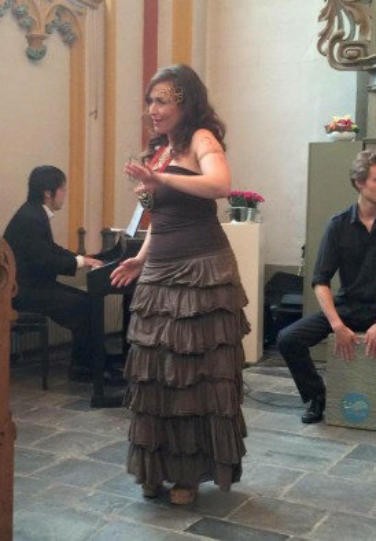 Because Laura will tour with the Latin Breeze ensemble later on, we only show you three pieces of the
program. To get you into the mood: Oblivion - El Vito - Alfonsina y el Mar.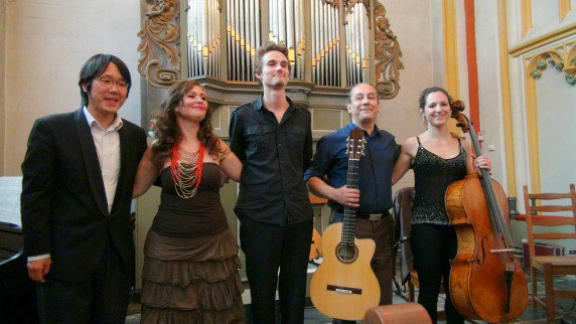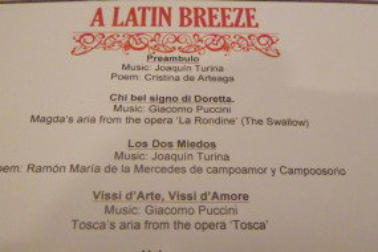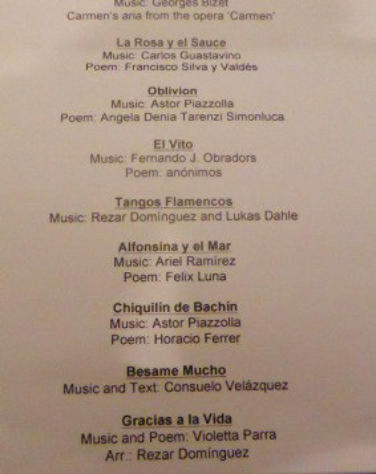 Laura was accompanied by:
Piano: Kyu Min Chang,
Percussion: Lukas Dahle,
Guitar: Rezar Dominguez,
Cello: Judit Diaz Alvarez.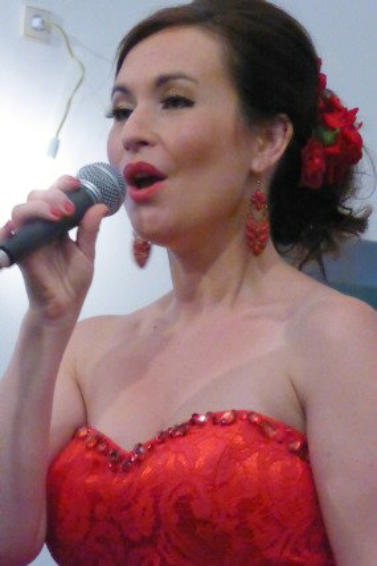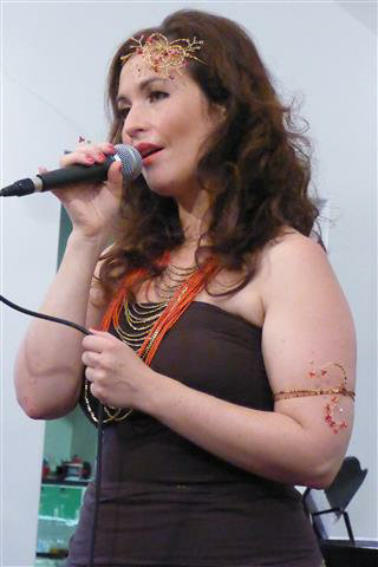 Styling: Agnes Fizzano - Walter (AgAtelier Maastricht on Facebook).
We spotted Frank Steijns and Roger Dieteren, colleagues and friends
of the Johann Strauss Orchestra in the audience.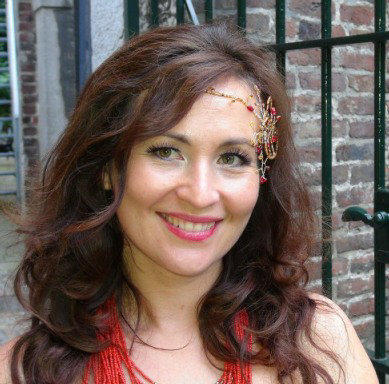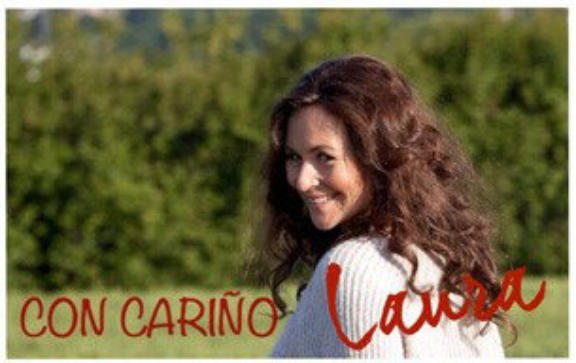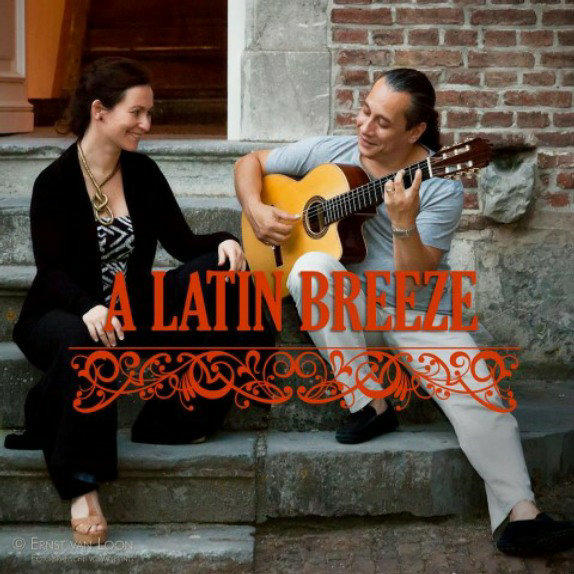 This is what André Rieu wrote on his official website to introduce Laura:
Laura Engel.
Laura is a passionate singer with a South American temperament: exuberant and cheerful. She loves to
swing to the music the whole evening! She was born in Chile and grew up in the Netherlands, and as a
child, Laura had already travelled the world. Thanks to her Chilean background, she speaks fluent Spanish
and she loves to use it to chat with people all over the world and discover new cultures.
Do you remember the emotional Besame Mucho, which she sang with us? What a passion was expressed!