On February 23rd 2016, Béla posted a review to the New Year's concert in Zrenjanin (Serbia) on his
Facebook timeline. This was his message:
"I have lots of good memories of
the New Year's concert in Zrenjanin.
That is why I put together
some highlights to share with all of you. It was a very international evening.
I sang in seven different languages and I hope that in a next concert I can sing in even more. Music speaks
to all nationalities and it doesn't know borders".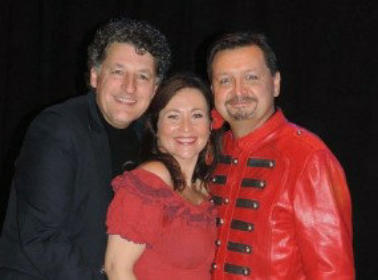 October 23, 2015.
RTVParkstad (Limburg) broadcast an impression
of the
Grande Belcanto Concert
with Béla Mavrák and Laura Engel.
The video includes interviews with Béla
(In German) and with Laura (in Dutch).
English subtitles added.
See the video below.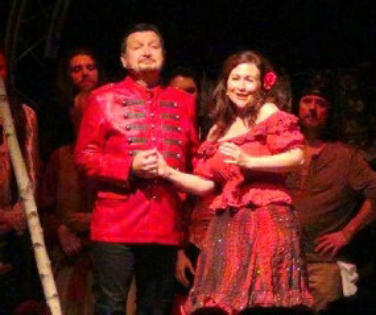 This concert was co-organized by Merx Music
Productions, in the honor
of 150 years Church Choir St. Joseph,
in the Limburg town of Bocholtz.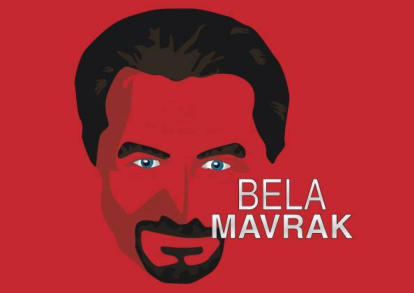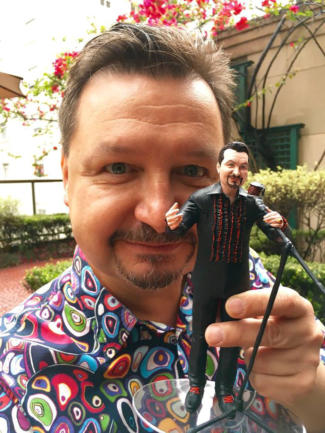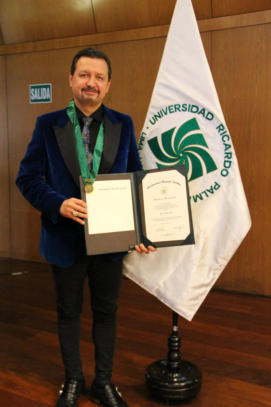 August 2017:
Facebook message by Béla:
"I'm extremely proud because I
became an HONORARY
PROFESSOR at the Universidad
Ricardo Palma in Lima. I received this
title after my last masterclass, during
a beautiful ceremony. I am very
honored that my art of teaching is
recognized in this way. Thank you all.
December 4th 2017: Béla on Facebook:
"I met a fellow singer at the Christmas market!
A nice chance to have someone else sing Christmas songs for me!"
Béla posted this very funny video on his Facebook account!
Good for a big laugh!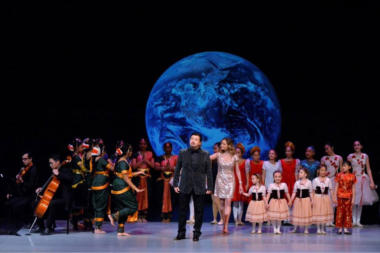 June 10th 2018,
5th Hungarian Connection Gala.
Béla Mavrák performed in the Crest Theater in Sacramento, CA, USA, with the Camellia Symphony
Orchestra and ballet dancers from several ensembles. Kyle Craft and John/Bobbie de Jong were there.
Béla on Facebook:
What a wonderful evening it was in Sacramento. It's such a neat change to be on stage with ballet dancers,
or to be accompanied by a symphony orchestra while I sing a song I composed myself. I hope to be able to
share video material with you later, but enjoy these photos for now!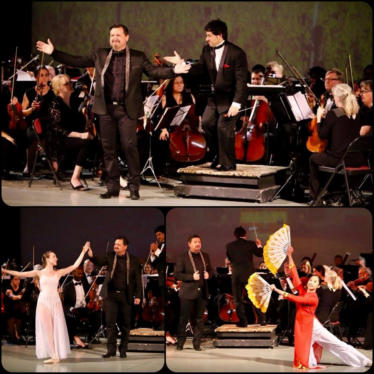 June 12, 2018: Kyle's report of this evening:
Sunday night was one of the greatest nights ever.
I went to the annual Hungarian Gala in Sacramento,
featuring Rieu's tenor Béla Mavrák. I met up with my
two friends Bobbie and John, ate and walked around. Then as the doors opened, we got free backstage
passes. We saw some of the soundcheck. Then the concert started. I sat right in front of the orchestra.
It was a fabulous program filled with music and dances from all over the world. The little kids were so cute.
Of course I waited patiently for Bela to come on stage. When he came on, he started to sing the famous
Czardas (Komm Zigany) from Kalman. I got the shivers and teared up. He selected some of the grand
Viennese arias such as Komm Zigany, Dein ist mein ganzes Herz, Lippen schweigen, the Italian aria:
E Lucevan le Stelle and his own composition. Some of my absolute favorites. Boah. After, I go into the
lobby and start to play. No one was there so I decided to wait for people. As I am getting food, Bela is
standing right next to me. So I introduced myself. We got to chatting and then I played Viljalied. He
commented: nice selection and nice tone. Boy was I happy. Then it was time to go home.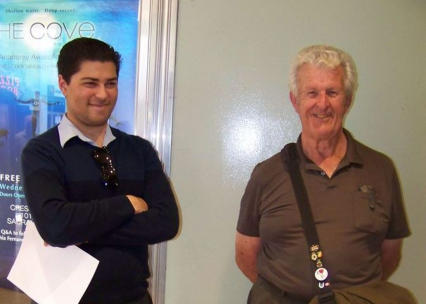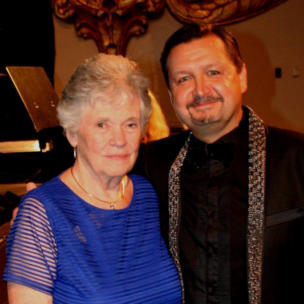 August 10, 2018.
Did you already hear Béla Mavrák sing rock and roll? Yesterday he posted the song "Over the Moon" on
Facebook, which he wrote himself and performed it in a live radio show in Novi Sad (Serbia), 2 years ago.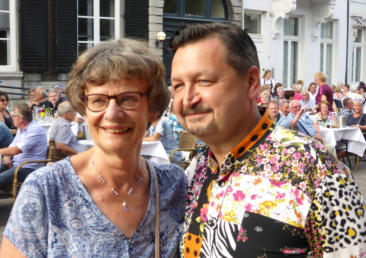 July 2018.
During the Series of André Rieu concerts on the Vrijthof in Maastricht, you can meet Bela in the
surroundings of the Vrijthof square. He is very kind and easily approachable by fans.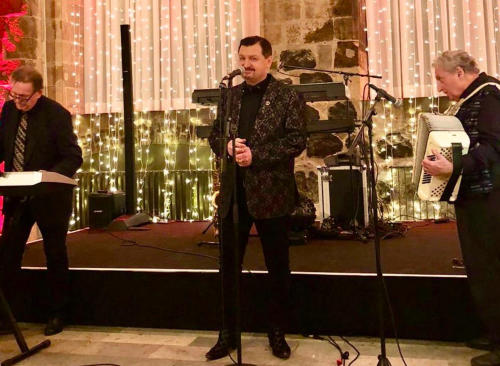 December 7th 2019:
The Rote Funken (Red Sparks), the oldest Carnival society in Cologne, invited me to sing at their yearly
gala dinner. It's the 3rd time they asked me, and every time it has been a pleasure to sing for them in the
historic Gürzenich building, thank you very much!
December 12, 2019.
From Béla's Facebook: 30.000 fans on my Facebook page, it's unbelievable! I want to take this opportunity
to let you know how much I appreciate each and every one of you for showing an interest in me, my life
and my career. As a singer I am nothing without an audience, 30.000 times thank you for being mine