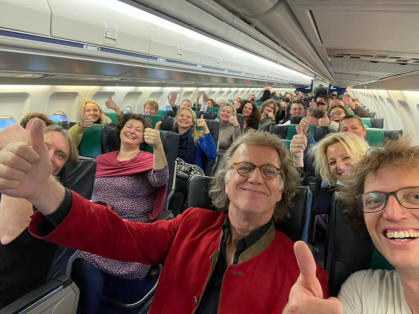 November 30, 2021.
Back on Tour!!
After a corona break of 20 months,
André and his group
are happy together
on track again, for the first four
concerts in Lisbon, Portugal.
December, 1,2,3,4, 2021
Mixture of videos by (amongst others) "Chapeau Magazine: Jo Cortenraedt and René Henket."
First performance by soprano Micaëla Oeste with the Johan Strauss Orchestra.
Duration of the video: 7 minutes.
Impression of photos, posted on Facebook and Instagram, by the orchestra members and crew.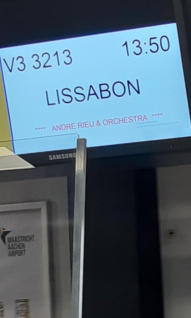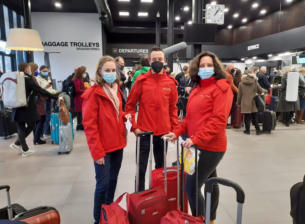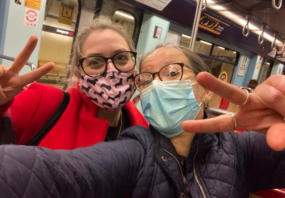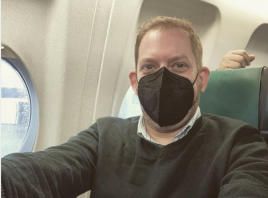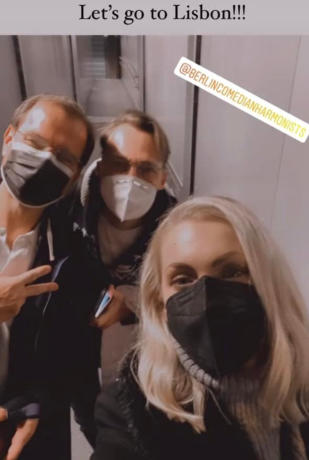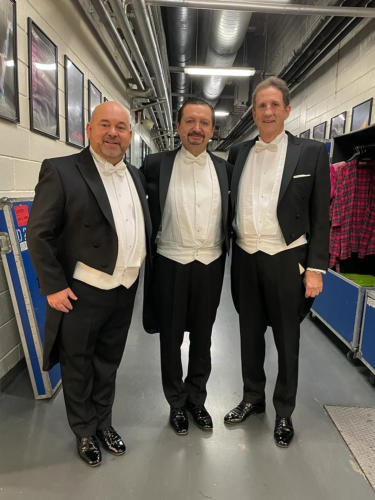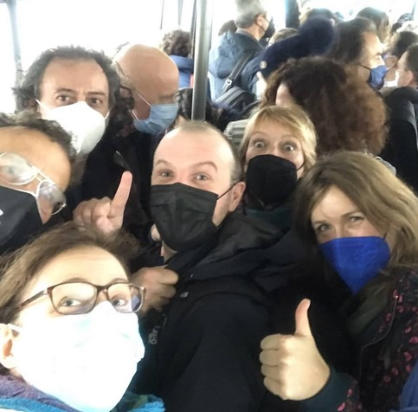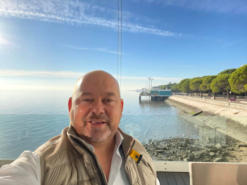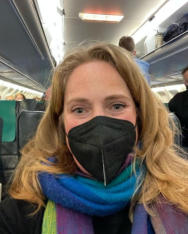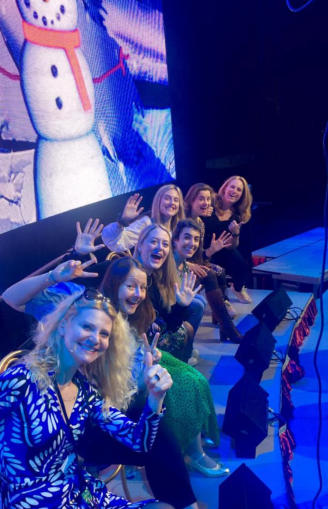 Ellie Moran, Belinda Evans.
Micaëla Oeste, new soprano.
the Choir: Anna, Belinda, Ellie, Christina, Joline,
Madieke, Virgenie.
Sopranos Ellie, Micaëla, Anna Majchrzak.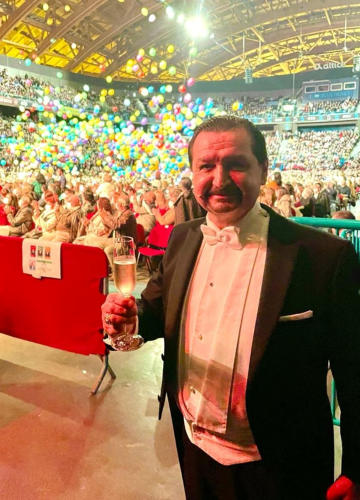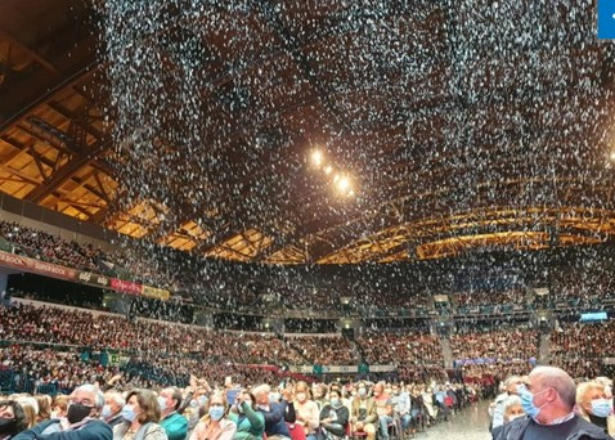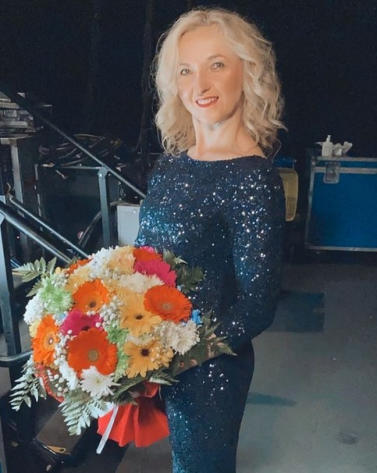 The Platin Tenors: Serge, Bela and Gary Bennett.
Gosia Tarnowski, with the flowers for André.
Due to Covid-19 restrictions, the audience had to show QR-code (vaccinated), identification,
and wear face masks during the entire concert. It seemed to be no obstacle to sing and dance.
André adapted the high-five ritual in a most funny way!!!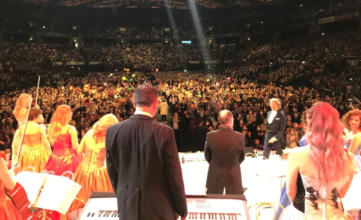 Currently André is hot news in most Dutch current affairs- and show news TV programs and newspapers.
We cannot post them all, we made a selection.
André in one of the magazines:

"Wednesday's concert in Lisbon is undoubtedly one of the most
beautiful and emotional of my entire career. It was an indescribable feeling, finally being able to
stand on stage again and make music with my orchestra. After the concert we fell into each other's
arms with tears in our eyes."
Backstage interview after the first concert, by Jo Cortenraedt, for L1 centraal (Limburg TV).
Translation Ineke/John, Technics Ruud. Duration: 3 minutes.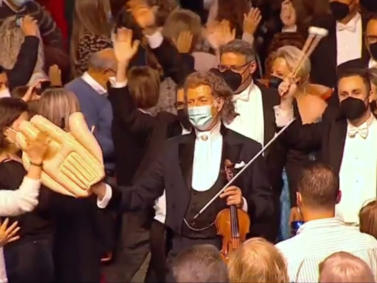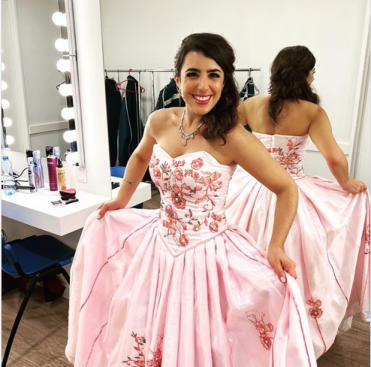 Dec.1. Christina Petrou: "I had an unforgettable
birthday with the best gift ever… To be back on stage
again with André Rieu in beautiful Lisbon! I've been
spoilt by my gorgeous colleagues who arranged a
birthday breakfast and so much love throughout the
day. I've had so many lovely messages and I came
back to find beautiful flowers in my hotel room".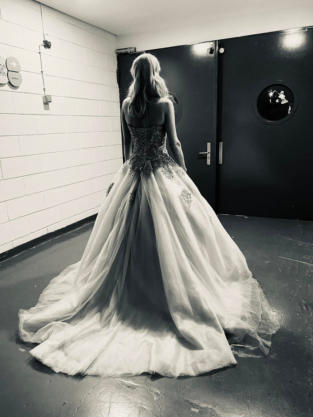 Micaëla: "Waiting to go on stage in Lisbon".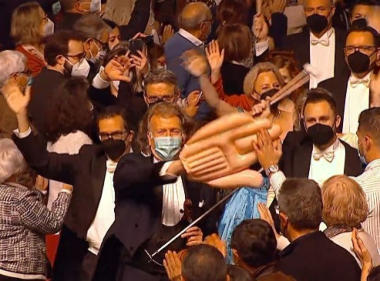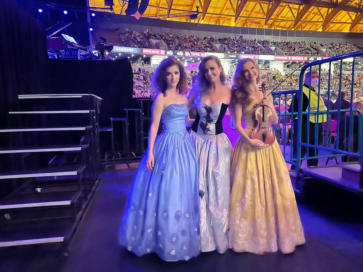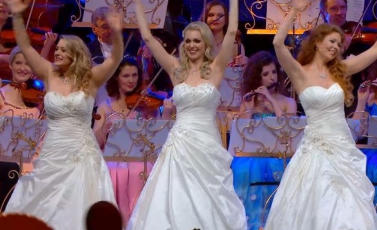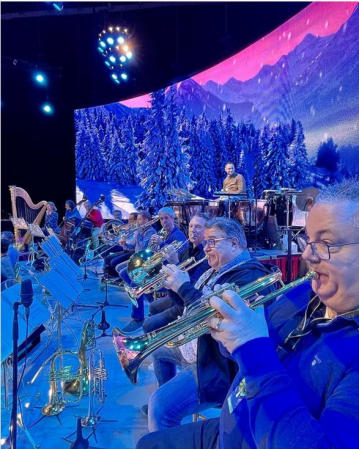 The brass section: René, Rogier, Lars, Noël,
Dennis, Leon, Ton.
Maja Jasinska (new flute player), Agnes Fizzano,
Gosia Loboda.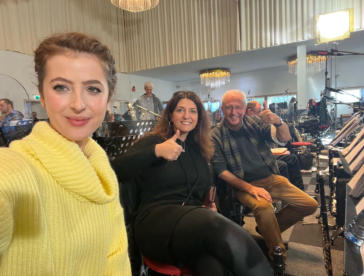 Flute section complete and ready.