Lift-Off Open Air Concert July 21st 2012:
TOP ENTERTAINMENT!
The first Lift-Off Open Air Concert was a big success. The weather was nice, the Square was filled with
fans. We even spotted fans from Germany and Belgium! A lot of colleagues from the Johann Strauss
Orchestra were in the audience to support their friends. Except for a few seats on the terraces besides the
Square, all fans had to stand up all night, from 8 PM to 1 AM, which becomes tough on a certain age! Lift-
Off started at 10 PM with a super show. We were blown away by the quality and the variety of the music
pieces. In total 15 to 20 persons performed on stage. Of course Marcel Falize and his sons Glenn, Dean
and Colin. Familiar JSO members: Ward, Franco, Ruud, Lin, Sanne, Roger. And musicians we did not
know yet: Richard Hofland, André Falize, Sander Frissen, Zoë Lenssen, Emmely Wutzke. We enjoyed
several solos by the multi talented musicians, for instance Colin Falize, percussion and solo singer, Sanne,
saxophone and solo singer (Madonna's "Like a virgin"), Ruud, trombone and solo singer ("Ai se eu te Pego"
and "Sweet Caroline"), Emmely, solo singer, Lin, violin solo, Roger trumpet solo, Marcel percussion, but he
also played the trombone. A big surprise was the performance of the new upcoming generation: Oscar
Merx (11) singing a Dutch tear jerker (My dear grandma), and Romano Diederen (11) accompanying him
on the trumpet! They are super talented children, born and raised in musical families!! A big surprise was
also the break dance group and the special effects: coloured lights, fire balls, mist, inflatable swaying
pillars, confetti stripes and a lot of fireworks. Well, we can say from the bottom of our heart: We are fans!
Our tickets for the Theatre Concert in Heerlen on December 29, 2012 are in the pocket!! Congratulations
Marcel & Co!!
THE CONCERT
Below a video impression of the concert. Our apologies for some anomalies in the sound, we may have
stood too close to a load speaker. Enjoy this spectacular performance.
(Note: due to the size of the video it may take some moments before it will play)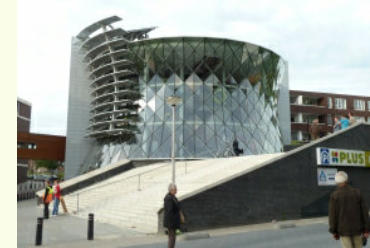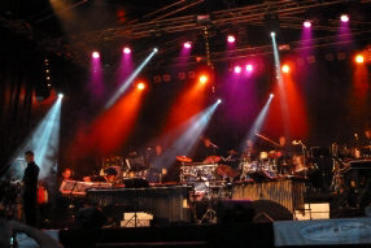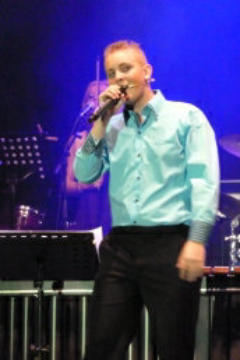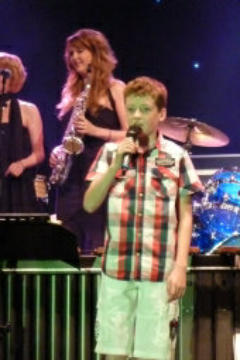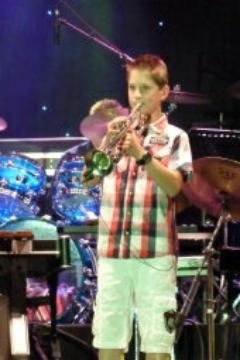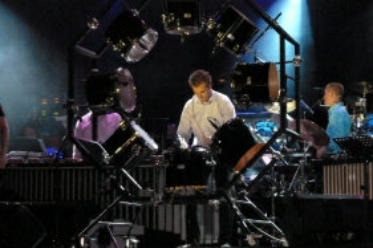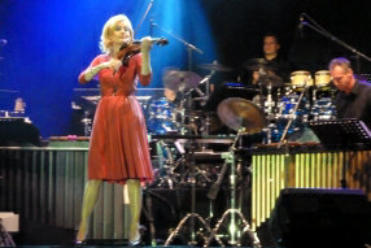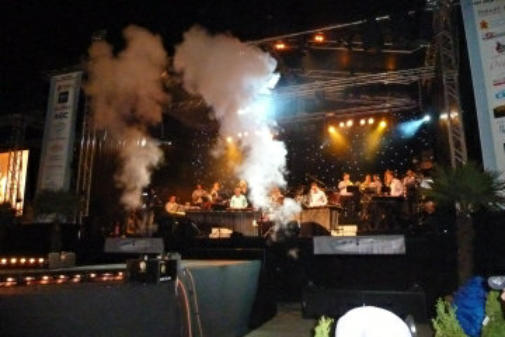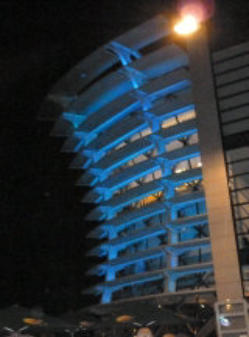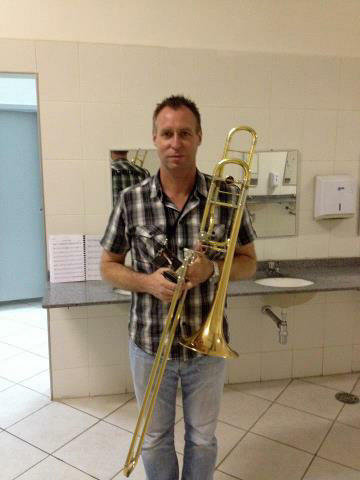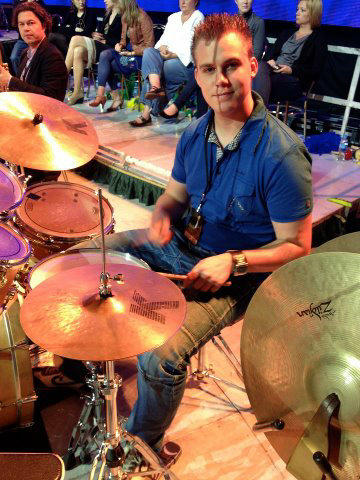 L1 has made a five-episodes mini-series about Lift-Off, a special upcoming musical newcomer in Limburg.
The reason for this is the large outdoor concert which the percussion group will give in Heerlerheide, at the
outskirts of the Limburg town: Heerlen.
The series can be seen every day immediately after L1 NEWS, from Monday 16 July to Friday 20 July
2012.
Marcel Falize tells about his musical dream, which he creates with his three sons and his musical friends.
L1 programmers Jolien Linssen and Oscar Cologne followed the preparations for the concert.
The Open Air Concert will be on Saturday, July 21st at the Cornelius Square in Heerlerheide. Marcel Falize
and his group will also perform in the Parkstad Limburg Theater on December 29th 2012.
Marcel Falize: "My musical dream of Lift-Off is coming closer now. At first the L1 TV mini-series about the
preparations for the big Open Air Concert and later on the first major theatre tour in my hometown Heerlen.
Hopefully this will be the first steps to a theatre tour in 2013 and who knows what's coming next".
Leo Hauben, editor L1: "We pay much attention to music on radio and TV in our province of Limburg. We
want to give them a chance, both the established talents and the upcoming talents. Lift-Off is a fine example
of a new development which we will follow closely. "
Heerlerheide Promotion Foundation (SPH) will organize the first Open Air Festival in Heerlerheide on
Saturday, July 21 and Sunday, July 22. Highlight will be the performance of Lift-Off Percussion &
Entertainment Group on Saturday, July 21. A musical show with percussion, sometimes in combination with
other instruments, plus vocals. Before the start of the Lift-Off concert, successively DJ Richard, Samba
Band and Animoso Coriovallum Pipe Band will make their appearance. The concert will be followed by an
after party which will last until 1:00 AM. On Sunday, July 22 the Festival will be continued by the Salute
Genheijs ​​Square Party, from 13:00 to 20:00 PM, with continuously open stage for local artists, bands and
orchestras.
Behind the scenes of a modern Von Trapp family. Marcel Falize, his wife Nicole and their three sons Glenn,
Dean and Colin talk about their passion for music.
Clothes are important, especially on stage. So not only meetings, also shopping!
From percussionist to orchestra leader. A rehearsal of Lift-Off in the Cornelius House in Heerlerheide.
Marcel visits the Cornelius square the place where the open air concert will be held on July 21st.
He also discussed the flower and shrub arrangement around the stage.
Lifft-Off has eyes for a theatre performance later this year. See how Marcel signs-up for an evening i
n the Parkstad Heerlen theatre. The start of a theatre tour?
We found more biographies on the Lift-Off website in 2012:
ZOE LENSSEN.
Biography
I'm Zoë Lenssen, born March 6, 1991 in Heerlen. From the age of eight I play guitar. I started with classical
guitar, but I did not like that. The training material was so dry and I really wanted to "make music", jamming
along with the songs on the radio. From my 11th I started to experience with electric guitar, with special
preference to play rhythm guitar. Guitar as a hobby became a passion. Now I play acoustic, electric, jazz
and 12 strings guitar with incredible enthusiasm. I also find it a challenge to compose my own music/songs.
Great was my joy when Marcel asked me to join in Lift Off. An incredible opportunity to participate and play
in such an experienced team. My baptism of fire were the concerts in December 2011, which were two
unforgettable days.
EMMELY WUTZKE.biography.
I am Emmely Wutzke, born March 4, 1991 in Leiden.
My whole life I have been involved with music. Never a quiet moment at my house, the radio was always on
with someone to sing, whistle or hum.
I listened to the songs that I liked about a hundred times in a row, until I could sing along every word.
At the age of ten I started to play the recorder, followed by clarinet. Although I enjoyed it, my passion was
not in this instrument. Mostly I sang at home where nobody could hear me. In the summer of 2011 Zoë and I
got the idea of ​​making music together. We enjoyed playing music and singing, when Marcel heard us play
through the open window.
When Zoë phoned me that we should come on audition to join the Lift Off concert in December, I was
surprised, shocked and very happy. To join such a group of experienced musicians made ​​it even more
special.
ROGER DIEDEREN.
(Trumpetplayer in Johann Strauss Orchestra)
Roger Diederen was born and raised in a musical family. At a young age he started to play his father's
bugle. Soon he participated in competitions. He went on studying trumpet music, and in 1987 he was
admitted to the trumpet education at the conservatory in Maastricht. During this period he experienced a lot
with different music styles including chamber- and brass ensembles. He regularly joined symphony
orchestras in the Netherlands, Belgium and Germany. Also, he provided assistance to very many CD
recordings in these various musical genres. In 1993 he graduated on trumpet in Maastricht. During this
period he came into contact with André Rieu's Johann Strauss Orchestra. In the beginning he worked
freelance in this orchestra, which eventually degenerated into a permanent job. Since 1994, he travels with
nice colleagues over the world and enjoys it every day.
RICHARD HOFLAND, DJ.
I was eleven years old, as my parents opened their own café. I was fascinated by the work of DJs. When
the café was closed. I secretly sneaked behind the equipment. It was late 80's, the upcoming time of the
CDs. After having practiced a few more years I played during the carnival celebrations. Nowadays you can
find me as a DJ at FF Others in Brunssum. In the various theme nights and regular Saturday nights I find
the right music. Limits are hardly to be found. From modern music to German Schlager Songs, everything
will pass. With Lift Off I like to mix different musical styles. The public will be diverse and as a DJ you adapt
to it.
ANDRE FALIZE, trumpet.
He is Marcel's brother.
SANDER FRISSEN, percussion.
No biography available.
More about Lift-Off 2012,
click HERE.