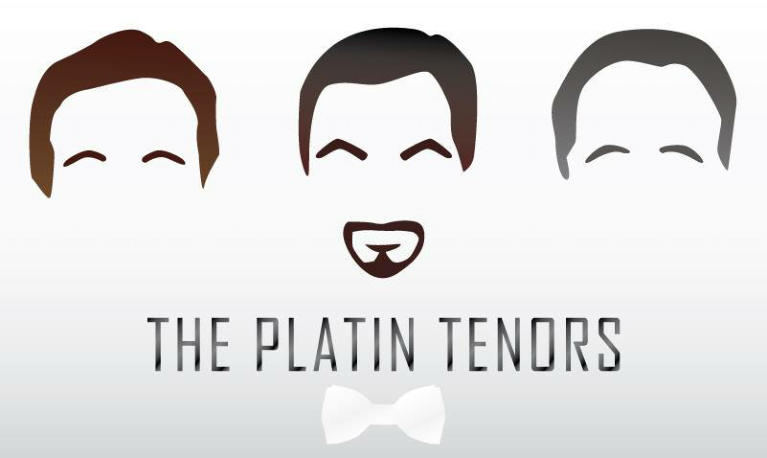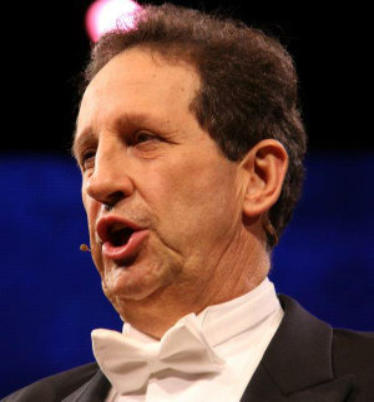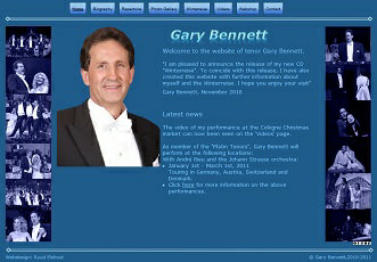 In 2010 Gary Bennett released his first CD
"Winterreise" from Franz Schubert.
This CD was recorded during the sick leave of
André.
Click on the picture below to get more information
about Gary, his CD and the possibility to order this
CD.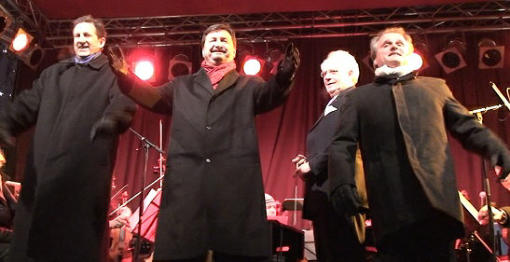 On December 20th, 2010 the
Platin Tenors performed at
the Cologne (Germany)
Christmas market.
Two of the tenors live in Cologne
and they were very honored being
invited to sing. The concert was
done in freezing temperatures, we
did not envy the musicians playing
with their bare hands!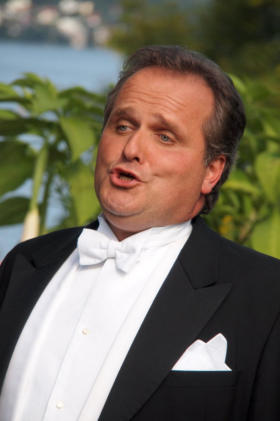 We did not know much about The German tenor Thomas Greuel.
In October 2014 we were very happy to read the following message
at André Rieu's Facebook account. Then we had the feeling to know
Thomas a little bit better.
In May 2015 Thomas was suddenly gone. No explanation at all by André
Rieu Productions, no good bye. We hope that everything is alright with
him. In his place came the Frenchman Eric Reddet, who immediately
impressed us very much by his voice and personality.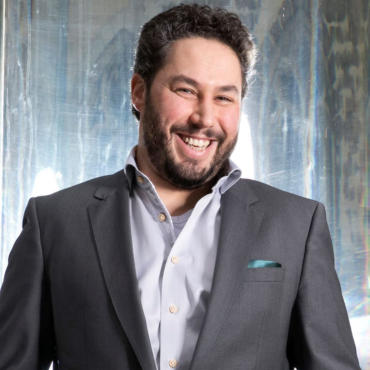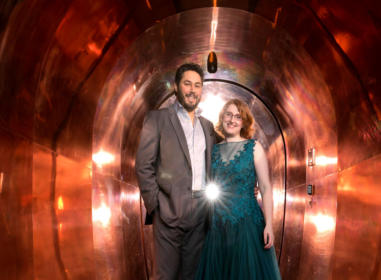 Eric Reddet with his wife Abigail Richard in the
entrance of the Kruisheren Hotel in Maastricht.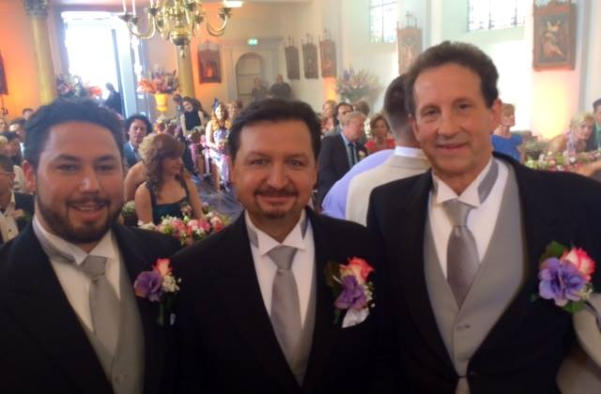 Three handsome gentlemen and great tenors.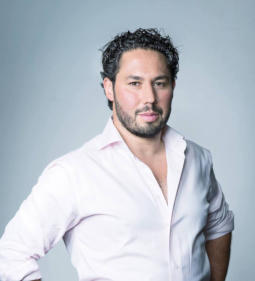 August 21, 2018:
Eric Reddet leaves the Johann Strauss Orchestra.
Eric Reddet joined the Platin Tenors in May 2015 to
replace Thomas Greuel.
On August 21st 2018 he announced on Facebook:
"Except the few who know already, I gave up my job with
André, and am back freelance!"
That is quite a decision and the fans were shocked. We
understand that Eric prefers to work on his own projects and
we wish him a lot of success.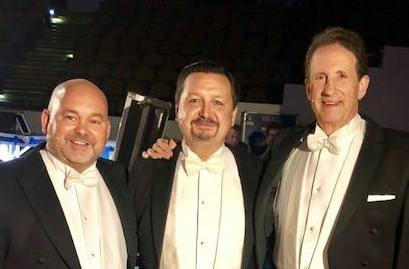 September 15, 2018.
The first concert of the USA/Canada tour
was the start of the
New Platin Tenor:
Serge Bosch from Belgium.
He is a familiar face: he already joined
André Rieu and the JSO in the
male choir before.
Welcome Serge!
From Bela's Facebook: The first concert of the tour tonight (in Milwaukee, USA) was also the first concert
for our new Platin Tenor: Serge Bosch from Belgium! He did a fantastic job on his first show as our
companion. Gary and I are both looking very much forward to working with him.
Please give Serge a warm welcome and wish him luck!
The Platin tenors started with André and the Johann Strauss Orchestra in 2005, with Thomas Greuel from
Germany. In 2015 Eric Reddet from France joined them and in 2018 Serge Bosch from Belgium. Gary
Bennett and Bela Mavrak were there all the time from the beginning.
This is what André Rieu wrote on his official website about the Platin tenors,
(when Eric was still part of them).
The Platin Tenors
I don't think one could find three gentlemen who can sing so beautifully together as the Platin Tenors, while
at the same time differing so much from each other when off the stage. Gary Bennett comes from
Australia, or rather the island of Tasmania. Bela Mavrak is Hungarian and Eric Reddet hails from France.
All three of them have wonderful voices and all three of them have sung in the world's greatest operas.
Gary studied mathematics and physics at the University of Tasmania, but with his stunning voice, a
musical career was inevitable. He moved to London to study singing, and while there, he won a grant for
the National Opera Studio. He now lives in Germany.
And where should I start to tell about Bela? Considering that his aunt was the only doctor in his native
village, Bela was expected to succeed her. His father made him study medicine, but eventually his voice
proved to be so beautiful that he too became an opera singer. Whenever we are not touring, Bela again
travels all over the world, preferably to places that are as far away and as isolated as possible. He even
managed to sing an opera somewhere amongst a tribe of (former) cannibals in New Guinea. When on
tour, he goes shopping every day and returns with the most extravagant clothing and shoes, which he
subsequently presents on the soundcheck, often to the great hilarity of the entire orchestra.
Eric discovered his love of music at a very young age, when he started to play the clarinet at six. While
once conducting an opera as a professional clarinet player, he knew that that was what he really wanted:
to become a singer. He turned his life around and started singing at 26. Since then he has not so much as
touched his clarinet, and now he sings the most beautiful music as a tenor all over the world.
In 2018 Eric left the orchestra and Serge Bosch from Belgium started a new career as Platin Tenor.
However much they may differ from each other: when they sing together they create a unique sound,
brilliant it is with a warmth that strikes directly to one's heart. The first time that I heard them sing in my
studio, I thought: I want to take them along with me on tour! Since 2005, they have formed a permanent
part of my concerts and since then we have had so much fun together.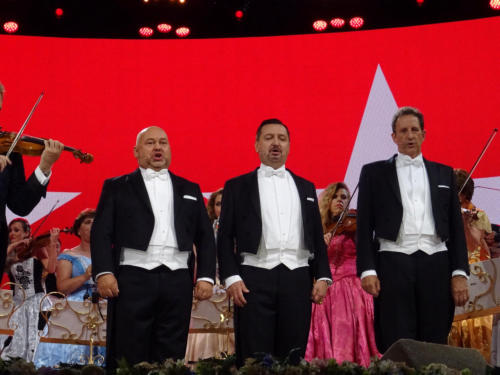 2019: Serge Bosch, Bela Mavrak, Gary Bennett.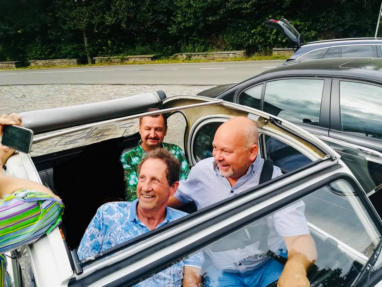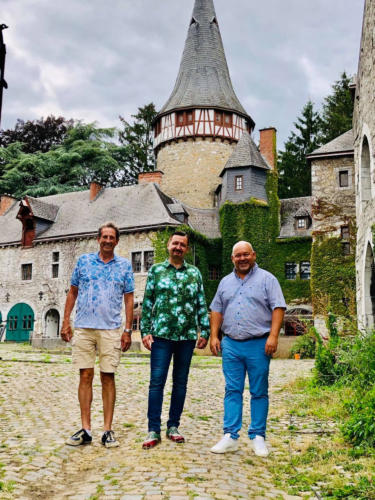 In March 2020 the world was in shock since the
outbreak of the worldwide corona virus (COVID-19)
and all events were canceled, also the André Rieu
concerts. In July the borders between Belgium,
Germany and the Netherlands opened again with
social distancing rules, and the three Platin Tenors
with their wives met in Belgium, in Serge's
hometown of Kelmis. Gary and Béla live in Cologne,
Germany.
March 20th, 2021.
To our surprise we saw Eric Reddet and his wife Abigail Richards performing on Dutch TV in the singing
contest "We want more". They passed the first round with "Granada".