October 11th 2018:
Mirusia on Facebook:
I am so thrilled to announce that I
will be playing the role of Mimma
Marini in the new musical:
Mimma - A Musical of War
& Friendship
in 2019.
We open at the Regal Theatre in
Perth, Australia on April 9, 2019.
www.mimmathemusical.com.au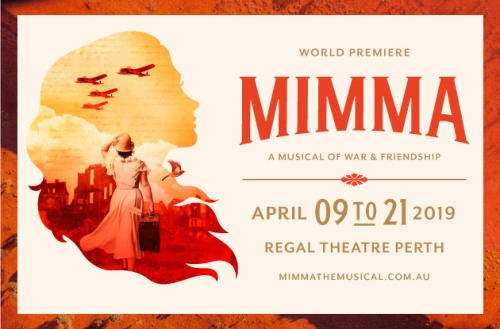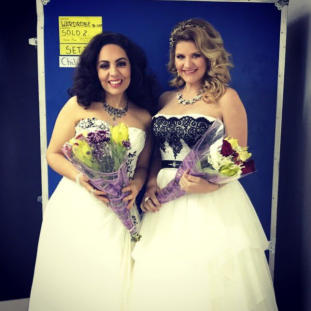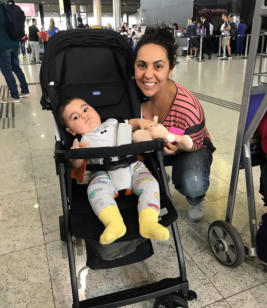 Carmen
and Victor
at the
airport,
on the way
to
Australia!
December 2018, Mirusia on Facebook:

The last time Carmen and I sang together was in August 2017 with
André Rieu in Chile. In this photo was 6 months pregnant and Carmen was 3 months pregnant. What a
thrill and coincidence it was for us to be pregnant at the same time! In our lives we have shared so much
together, on and off stage, and to be able to share this special time in our lives was just another wonderful
experience. Now we join forces again: 8 December - Riverstage, Brisbane; 13 December - Dunstan
Playhouse, Adelaide; 16 December - Kedron-Wavell, Brisbane.
December 10, 2018.
Christmas Carols in Brisbane.
Carmen Monarcha and Mirusia Louwerse.
For the fans who like to follow Mirusia's newest career as a musical star in the musical "Mimma".
April 11, 2019, Mirusia on Facebook:
"WORLD PREMIERE OF MIMMA WAS TONIGHT. Such a joy to share the stage with this beautiful
woman, Holly Meegan, who plays Sarah Parker. Mimma and Sarah become best friends and forge a
lifelong friendship that spans decades. Playing till 21 April at the Regal Theater in Perth, Australia.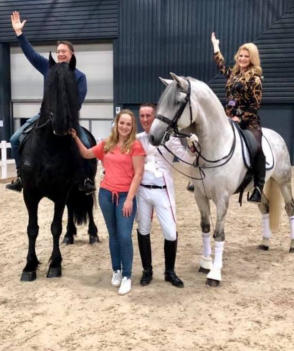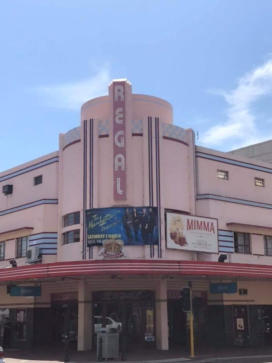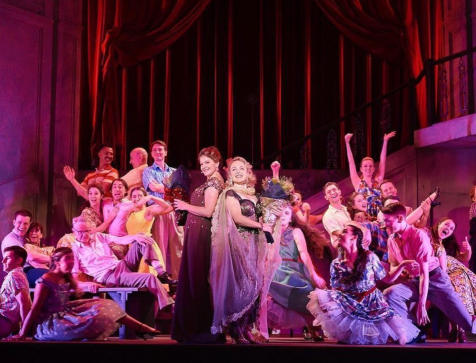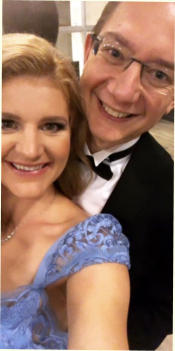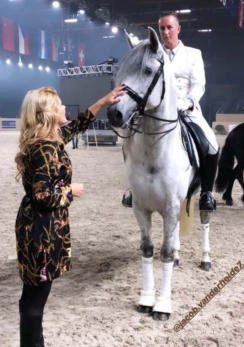 On January 11th 2019, Mirusia and Frank Steijns performed at the Friesian Proms in Leeuwarden, Holland.
It's a horse show with Friesian horses.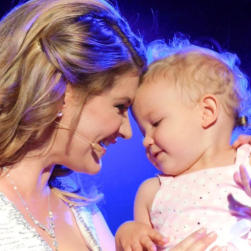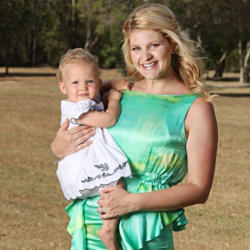 Summer 2019: Adorable pictures with Sascha.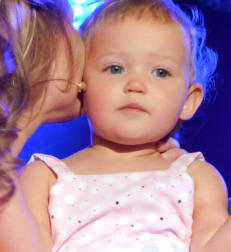 September 2019: Mirusia, promoting her new album Christmas Memories.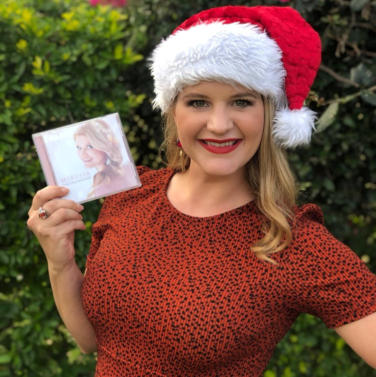 October 7, 2019.
Mirusia released her first Christmas CD:
Christmas memories.
The Dutch Mirusia Fan Store imported her CD
from Australia and probably it is easier for
European fans to order the CD from
the Netherlands than from Australia.
Click HERE to go to the Dutch Mirusia Fan
Store. The Store is acknowledged by Mirusia.
It is possible to pay by Paypal.
The CD will make a perfect Christmas present.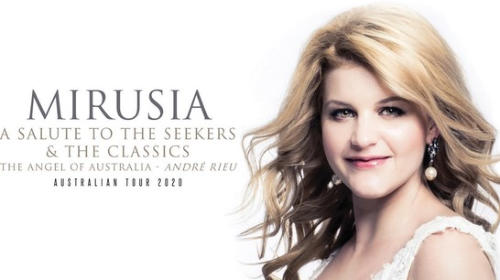 December 1st 2019.
Mirusia announced her new
Australian tour 2020,
A salute to the Seekers
and the Classics.
For tour dates:
go to www.mirusia.net
December 2019.
Two open-air concerts in
Ohé and Laak (Limburg).
"Hello Netherlands! I am coming all the way from
Australia for two very special open air concerts in
the beautiful Landgoed (estate) Domicilia in Ohé
en Laak (Province of Limburg). Together with the
Brass Band St. Caecilia Ohé en Laak, I will be
performing a whole variety of different repertoire
ranging from classical to modern and even my
own compositions. I am looking forward to it!"
In the Pentecost weekend:
May 30 and 31, 2020.
For tickets: www.domicilia-events.com
(Due to the Corona virus, the concerts have been
postponed).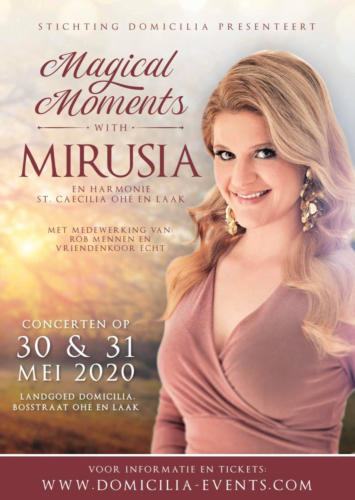 March 25, 2020. From Mirusia's Facebook:
"Hello lovely people in The Netherlands. Unfortunately my sold out concerts in May are to be re-scheduled.
I will let everyone know as soon as I possibly can, when the concerts will take place. Your tickets will all
remain valid for the new re-scheduled dates: May 22, 23, 2021. Love from Down Under! (The song Mirusia
is singing is: "Give me your fear, I'll give you hope in return" (composed by Udo Jürgens).
April 2020.
Self-isolation in
Brisbane, Australia.
My husband and I built a
fence today! What have
you been up to in
isolation?
May 2020: Facebook:
Mother's Day.
"Looking forward to my second Mother's Day with this little angel who has captured my heart. I will be
singing some songs for my daughter, Sascha, on Mother's Day weekend at my concert at Twin Towns
Clubs & Resorts and I hope I will be able to keep it together without crying.
Since Sascha has been born I have experienced emotions I never knew existed and I feel so privileged to
be a Mum. She has changed my world and one of my most favorite things is seeing things through her
eyes. Everything is new to her and so exciting and it made me realize that we as adults can sometimes take
the "normal, everyday" things for granted. I see who I want to be in my daughters eyes".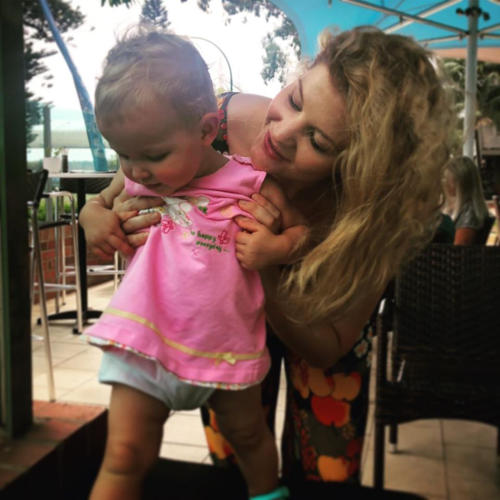 To all the Mothers, the past, the present, to those who have mothered families and nurtured communities:
Happy Mother's Day. Every day I spend with my daughter is a blessing, so today I dedicate this song to
her because I see who I want to be in my daughter's eyes.
When I first heard this song, written by James T. Slater, I had an instant connection with it. Today I should
have been on stage with a sold out audience at my annual Mother's Day Spectacular. So, to bridge the
gap till next year, Rob Mennen put together this incredible version of In My Daughter's Eyes. Bringing
together some of my dear friends and international musicians and singers I usually tour with. A huge thank
you to Rob for his wonderful arrangement, mixing, editing, playing and singing! A huge thank you to
Eleanor (The Australian Session Orchestra), Giedrė - Mundi Music, Imke Heitzer and Lionel von Lawrence.
You all know how much this song means to me.
During the instrumental there are three photos that appear. The first is of my Oma Ria with my Mum Henja,
the second is my Mum and I and the third myself with Sascha.
June 21st 2020.
Mirusia on Facebook: It's Father's Day in some parts of the world so Laura Engel and I decided to record a
duet for our husbands to thank them for being such incredible Fathers.
We present to you "Fallen" written by Lauren Wood and arranged by Graeme Press. Sung in English and
Spanish to reflect Laura's Chilean heritage and my Australian background.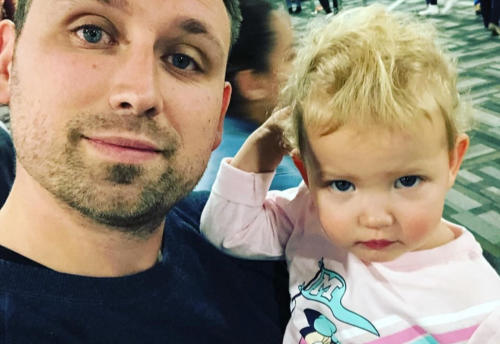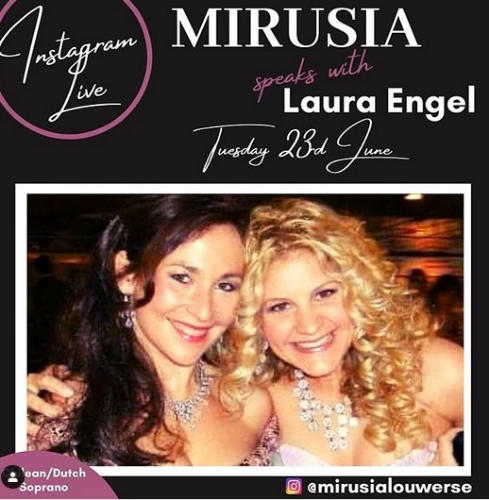 June 23, 2020.
Our next Instagram Live chat is on
Tuesday the 23rd of June at 7:30
pm AEST, 11.30 am CEST time.
Laura Engel, Dutch/Chilean
soprano, and Mirusia Louwerse
(Australian/Dutch soprano) will be
chatting about their wonderful
friendship that spans 13 years!
They met when touring with André
Rieu and they can't wait to share
some of their funny and crazy
stories with the fans right here on
Instagram Live.
Any questions? Ask us right here
in the comments box!
For the Mirusia Chats with
Laura Engel, Carla Maffioletti
and Frank Steijns, go to
page 9, or click HERE.