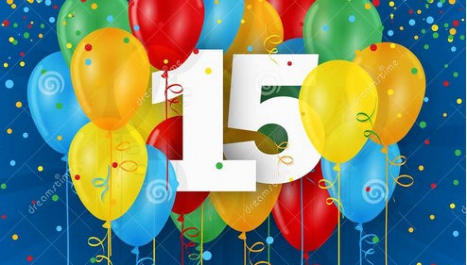 January 21, 2022.
Happy 15th birthday
André Rieu movies site!
This fan website was started in 2007 as
an extension to Sonja's translation
website, especially for video interviews.
To read the history of the several fan
websites: click on:
http://www.andrerieumovies.com/history
/Historyfanwebsites.html
January 25, 2022.
The Netherlands are lifting some of the Covid measures again.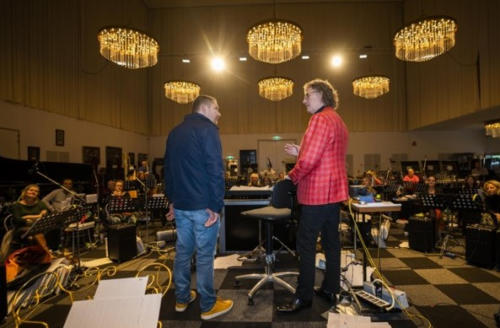 February 1st 2022.
From "The Limburger".
André Rieu will be giving
free music lessons to
Maastricht children who
grow up in poverty.
Click on the picture to
go to the Harmony Parlor
blogspot.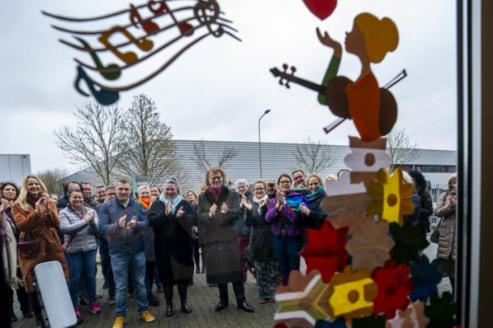 January 31, 2022.
Comfort/consolation Fairy
Danae Borger came up with the
idea of "a comfort/consolation
fairy" which adorned many
windows in Maastricht during the
corona time. On Monday she
donated a special copy to her idol
André Rieu and his orchestra.
Click on the picture.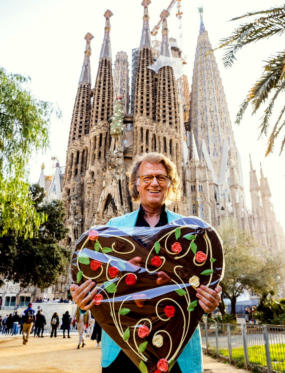 February 14, 2022
André Rieu and the Johann Strauss Orchestra
started the new year 2022 with two sold out
concerts in Madrid and Barcelona (Spain).
André Rieu beams with happiness on
Valentine's Day in Barcelona!!
Click on the picture.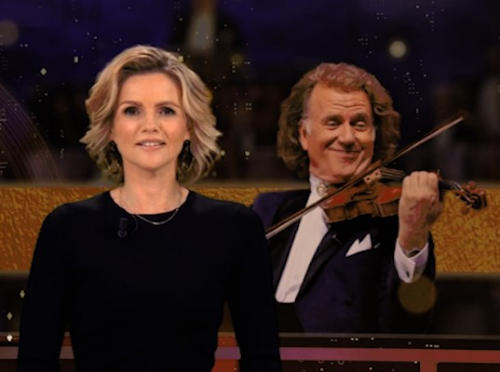 March 11, 2022.
The entire month of March
André Rieu and his
orchestra are touring again
the USA and Canada.
For a review on Dutch TV
"Shownieuws", click on the
picture.
We also added a private fan video
(thanks Brenda!) and some
Facebook photos,
posted by André and some
orchestra members.
March 24, 2022.
André Rieu reschedules his concerts in Tacoma and Vancouver due to Covid-19.
André Rieu on Facebook:
Dear fans,
We have been so excited to tour the United States since the beginning of March 2022 and enjoyed so many
wonderful concerts with all of you, our dear fans.
Unfortunately now we have very sad news from Portland. Again Covid has put a halt to our tour. More than 20
of our group tested positive. So we are forced to postpone the remaining two concerts.
We are so sorry for the fans in Tacoma and Vancouver. Of course the concerts will be rescheduled and tickets
will remain valid. We would love to have seen it differently. New dates will be communicated as soon as
possible.
Thank you for your love and support as always!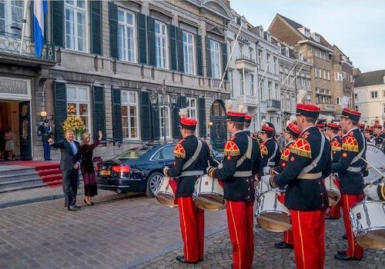 April 11, 2022.
A foretaste for King's Day (April 27th)
The King and Queen offered
the people who are involved in
the organization of King's Day
a concert.
Click on the picture.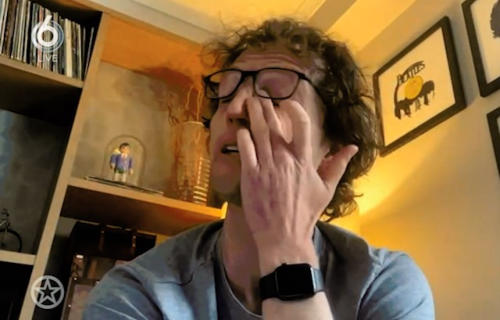 March 24, 2022.
In the Dutch TV program
"Shownieuws"
Pierre speaks about how sad
they are to finish the North-
America tour again, due to
Covid-19.
Click on the picture to
go to the USA-page
and scroll down the page.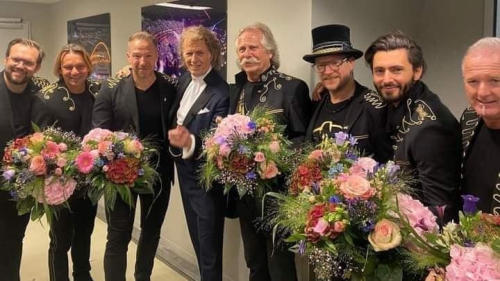 May 27, 2022.
During April and May 2022
André and the JSO toured
the UK, Ireland and Germany.
We created a page with
impressions of the concerts in
Glasgow (Scotland), Dublin
(Ireland) and Cologne (Germany.
Click on the picture of the German
popular band: The

Höhner,

as a
surprise in Cologne.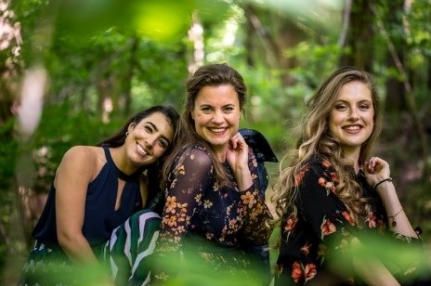 June 2, 2022.
VerrasSing (Surprise)
in the Chapel.
Being in Maastricht for the André Rieu
concerts, you could book more concerts!
JSO-members Christine Petrou, Madieke
Schoots and Joline Soomers, will perform
three concerts.
For more information click on the picture.
June 21, 2022.
Article from The Chapeau: Frank and
Madieke: "Always together, with or
without André Rieu".
June 13, 2022
Frank Steijns played Klezmer music
on the carillon of the St. Agatha Church
in the Dutch city of Beverwijk.
Click on the picture.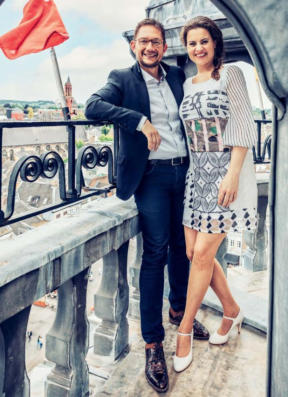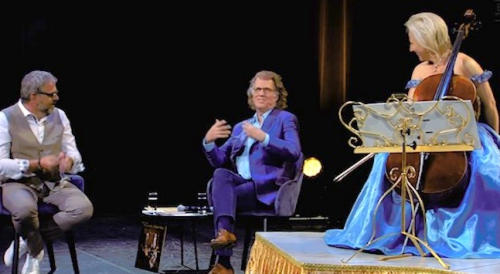 June 27, 2022.
Performance of the
Maastrichts Salon Orchestra
from the Parkstad Theater in
Heerlen,
with André Rieu as a guest.
Host: Henk Hover.
Broadcast by Limburg TV: L1.
Click on the picture.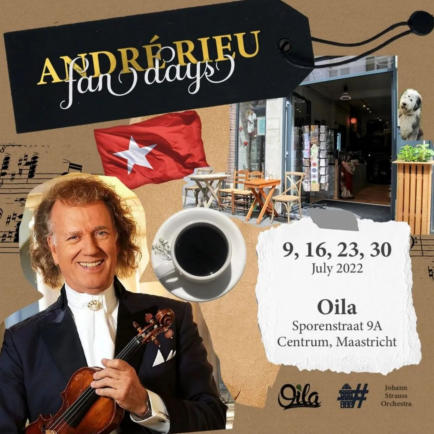 June 27, 2022. Breaking news!
THE ANDRÉ RIEU FAN DAYS
ARE BACK!
Oila Concept Store and HashtagMaastricht,
together with members of the Johann
Strauss Orchestra, organize the "Maastricht
André Rieu Fan Days" on Saturdays July 9,
16, 23, and 30, 2022! The time does not
interfere with our fanpicnics.
Come to Oila Concept Store in the
Sporenstraat 9A in the city-center of
Maastricht! Expect Meet 'n Greets and live
music by the members of the Johann
Strauss Orchestra and its sopranos, but also
great get-togethers from fans for fans,
because André Rieu is back in town with his
world-famous Vrijthof concerts, so time to
celebrate! More suprises coming up! Stay
tuned!
DO NOT FORGET TO SHARE THIS
MESSAGE TO REACH OTHER FANS!