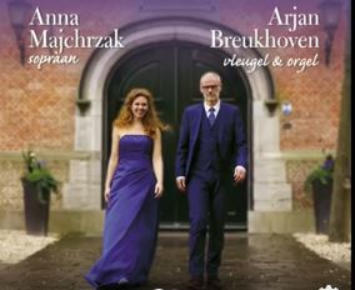 In May 2019 Anna released her first CD, together
with piano player and organist Arjan Breukhoven,
titled: Songs of Fantasy.
On Saturday July 6th, 2019, during a "Meet and
Greet" at "Jouw Marktkraam" shop, Jodenstraat 32,
(next to the Tourist Office) in Maastricht, fans can buy
her CD and have it signed by Anna.
Watch the video below to hear an impression of the
CD.
2015: This is what André Rieu wrote on his website to introduce Anna:
Anna Majchrzak.
When I saw Anna for the first time, I thought that a fairy-tale princess had come into the studio. When it also
transpired that she could sing, then I knew it: I would take this lady along on tour!
Anna grew up with a brother and two sisters in Rotterdam. It soon became clear that Anna was the most
musical member of the family. Her Polish father has always been a great fan of his musical daughter, and
wished that his children would later find work which they would enjoy doing. And that has succeeded! She
immediately felt at home in the cosy JSO. For her, our bus trips feel like a luxurious version of the long
journeys to Poland that she used to make regularly with her family.
Anna lives with her husband in Rotterdam. It will not surprise you that this musical lady also chose a singer
for spouse!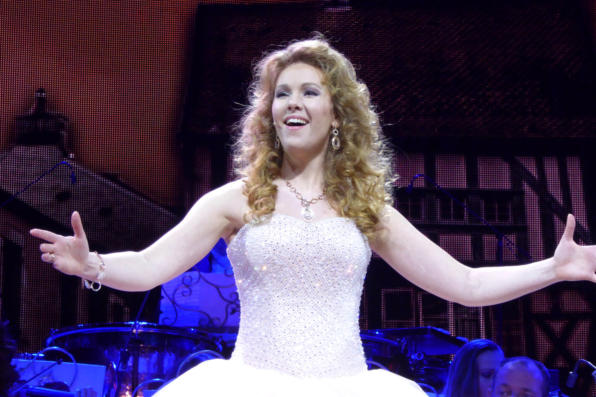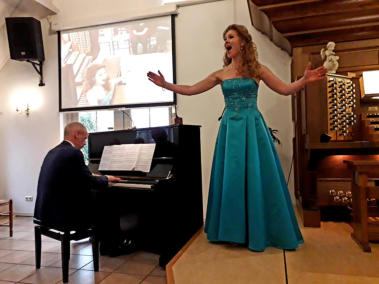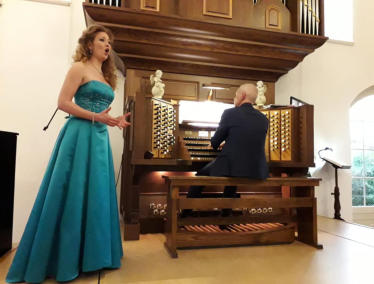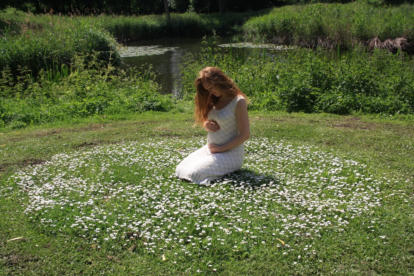 In May 2019 she was 5 months pregnant.
To watch what the 2018 Meet and Greets were about, click HERE.
In July 2019, during the series of 12 André Rieu concerts in Maastricht,
Anna Majchrzak gave a meet and greet for the fans.
Click HERE for a photo impression.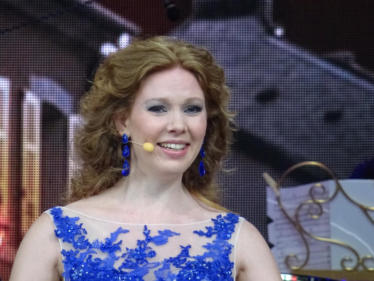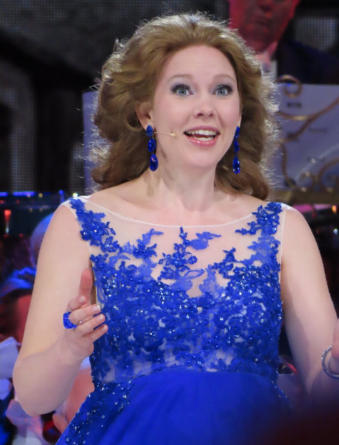 July 2019, 7 months pregnant.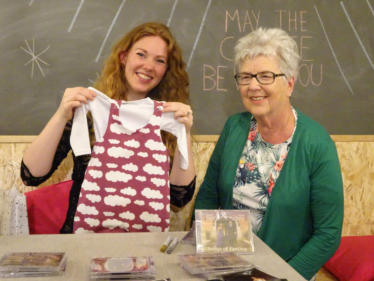 Anna told us that the baby
(expected in September) will be a girl.
On the meet and greet in July the fans gave
her presents for the baby.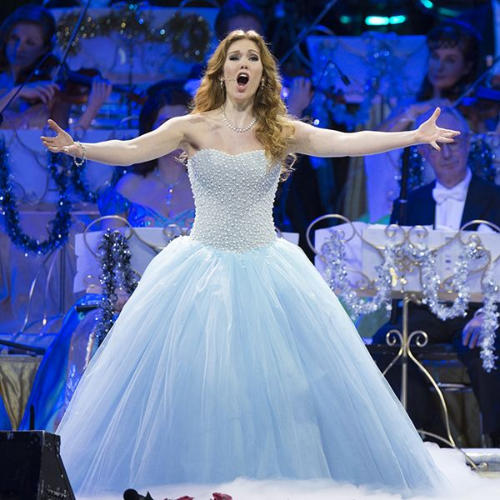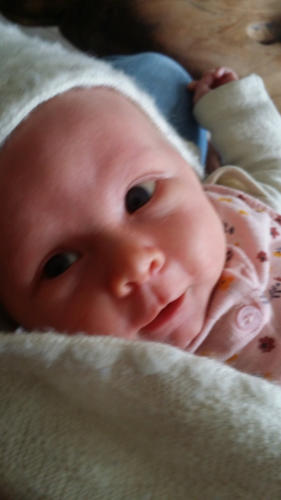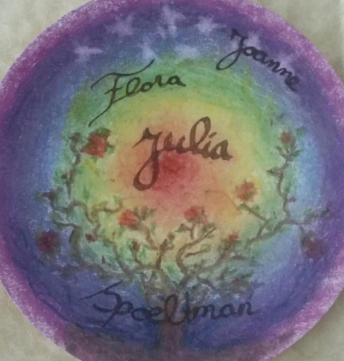 In October 2019 Anna announced the birth of her
daughter Julia Flora Joanne Spoeltman,
on September 18th 2019.
Congratulations to Anna and her husband
and welcome to the world, baby Julia.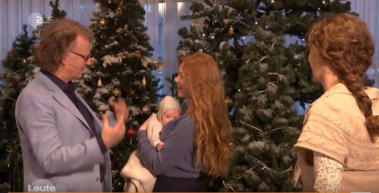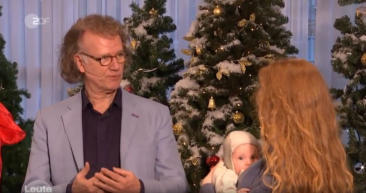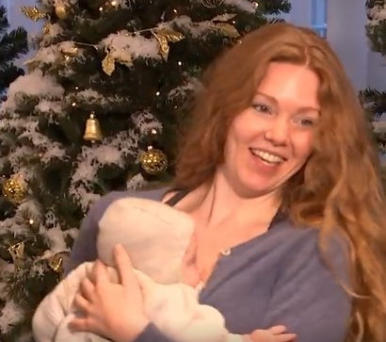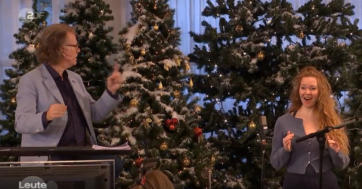 December 10, 2019.
Wonderful to see pictures from the German
Program (ZDF) "Leute Heute" of December 10th
2019, of Anna Majchrzak and her baby Julia. Anna
will be present again at the Christmas concerts in
Maastricht and she was in the studio for the
rehearsal. André asked her: "Shall I hold the baby
while you are singing?"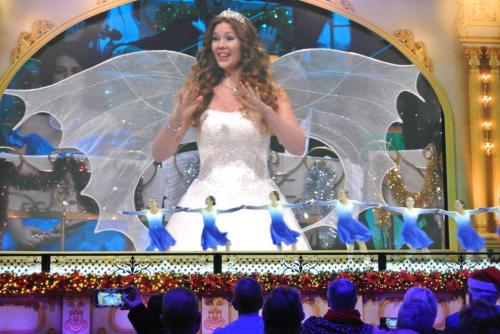 December 21, 2019. For the first time three Christmas concerts took place in the MECC in Maastricht.
Anna Majchrzak sang "Walking in the air" and looked like a real Christmas angel. In front of the screen you
may see the show skaters of team Illuminum. To watch more of the Christmas concerts, click HERE,
The photo was made by Jeannette Heijkoop (NL).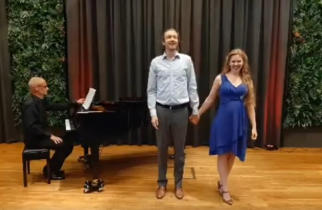 May 20, 2020.
No touring with André Rieu, due to the Corona virus.
Anna Majchrzak (soprano) and her husband Vincent
Spoeltman (bariton), accompanied by Arjan Breukhoven,
piano.
Love duets.
Live Facebook performance from "'t Manneke"
in Berkel en Rodenrijs.
On December 20, 2020.
Anna, her husband Vincent Spoeltman and pianist Arjan Breukhoven,
gave an online Christmas concert from the church of Berkel and Rodenrijs (village in Holland).