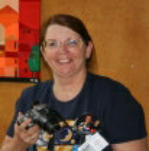 For more news and
interviews, go to
Sue's / John's
André Rieu fans
Harmony Parlor
fan web site.
Click
HERE
.
Sonja's dormant
Translations
web site
(2002 - 2008)
contains more
information.
Click HERE.
The Maastricht webcams.
Hotel DuCasque replaced the aging webcam in July 2014.
Please click HERE to see the images of the new high quality webcam
facing the Vrijthof square in Maastricht.
Since November 2018 café/restaurant "Piepenhoes" added another webcam
overlooking the river Meuse, their own outside terrace along the river, and the ancient Servaes Bridge.
Images of this webcam are on the same page.
Location of visitors in the past 24 hours
Location of visitors who ever visited this website.
Currently a few fake Rieus are misleading the fans on Facebook, Twitter, Instagram, Pinterest.
Be sure that the real André Rieu never writes messages to fans on Facebook, via PM or otherwise.
He'll never ask for money or whatever. He has no adopted son, he does not announce concerts or Meet
and Greets on Facebook. The right information can be found on his official website: www.andrerieu.com.
So please report and block these fake persons. Instructions (from André's Facebook page) how to
do that, click HERE.
Click on the maps to see where our visitors come from.
March 2, 2020.
Tickets for the Maastricht
Christmas concerts 2020
in the MECC
on Sat. Dec. 19 (8 PM) and
Sun. Dec. 20 (3 PM)
go on sale on
Wednesday March 4th,
10 AM Dutch time.
You can book via André's website
and info@visitmaastricht.com
Click on the picture to watch
a very funny video from
André's Facebook account.
March 12, 2020.
USA tour has been canceled
after one concert in Tampa.
(Click on the picture to read more
and watch a video).
"It is with great sadness that we
must confirm the rescheduling of
our remaining USA tour dates due
to the risks of COVID-19. The well-
being of our beloved fans,
musicians and staff is always our
top priority. Although we are very
disappointed not to be able to
perform for you now, we are
committed to doing our part to help
protect you at this stage.
We are already working to reschedule the concerts and all tickets will be honored for the new dates. My
orchestra and I look forward to returning to the U.S. to celebrate unforgettable nights of joy, music and
dance with all of you. Please stay safe. Much love, André Rieu and Johann Strauss Orchestra".
April, May, 2020.
We created a few pages on our website with
everything André and JSO members are doing
during the time that they are not allowed to give
concerts.
Staying at home
due to the Corona virus.
Click on the picture.
April 21st, 2020. From André Rieu's official website:
It is with great sadness that we have to inform you today that, following the measures
taken by the Government of the Netherlands, our traditional Open Air Concerts on the
Vrijthof in Maastricht cannot take place in July 2020, due to the worldwide Corona virus.
All tickets and André Rieu Travel Packages, will remain valid for our open air concerts in
July 2021. Please check https://www.en.vrijthof.info/ for further information, dates and
answers to your questions.
Click HERE or on the picture above, to read more about the rescheduling of the concerts.
April 25, 2020.
Interview with Andr
é Rieu
about the cancelation of King's
Day in Maastricht.
On Dutch TV, program "Royal
Blood", by the EO Channel.
Interviewer: Jeroen Snel.
Click on the picture.
last update: June 1, 2020
May, 2 2020.
Congratulations on your wedding!
Frank Steijns and Madieke Marjon Schoots!
Congratulations to a beautiful and talented couple.
We wish you good health and much happiness
for the future together. Another couple in the Johann
Strauss Orchestra!
Click on the picture to go to the Frank Steijns pages
on this website.
May 2020.
New album:
Les Chemins de l'Amour (the paths of
love), by ALMEH LUZ.
Almeh Luz was created in 2017 after a wish of both
acclaimed classical singers, Carla Maffioletti and
Jutta Maria Böhnert to bring a variety of Song,
Opera and art songs to the very intimate settings
such as voices and guitar. Carla joined André Rieu
and the orchestra for over 10 years. She left in 2014.
The first CD and an MP3 Download is now available
on www.almehluz.com.
Click on the picture for more information.
May 2020.
Carla Maffioletti presents a completely new way of
experiencing high quality Live-concerts-with-ticket-
sale, delivered at your home, via a secret link on
her YouTube Channel.
SPIA (Spy) LIVE.
The first one (out of 5) will take place on June 21,
2020, at 16h /4 PM (Amsterdam time = GMT+2).
Do you like to know more, click on the picture or
go straight to Carla's website:
www.carlamaffioletti.com/spialive
May 31, 2010.
André Rieu and (part of) the orchestra
performed on Dutch TV on
TV Channel RTL 4, in the
program "All you need is love".
Click on the picture to watch
(part of) this program, with English
subtitles.