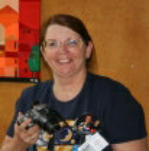 For more news and
interviews, go to
Sue's / John's
André Rieu fans
Harmony Parlor
fan web site.
Click
HERE
.
Sonja's dormant
Translations
web site
(2002 - 2008)
contains more
information.
Click HERE.
The Maastricht webcams.
Hotel DuCasque replaced the aging webcam in July 2014.
Please click HERE to see the images of the new high quality webcam
facing the Vrijthof square in Maastricht.
Since November 2018 café/restaurant "Piepenhoes" added another webcam
overlooking the river Meuse, their own outside terrace along the river, and the ancient Servaes Bridge.
Images of this webcam are on the same page.
last update: April 13, 2021
Location of visitors who ever visited this website.
Currently a few fake Rieus are misleading the fans on Facebook, Twitter, Instagram, Pinterest.
Be sure that the real André Rieu never writes messages to fans on Facebook, via PM or otherwise.
He'll never ask for money or whatever. He has no adopted son, he does not announce concerts or
Meet and Greets on Facebook. The right information can be found on his official website:
www.andrerieu.com.
So please report and block these fake persons. Instructions (from André's Facebook page) how to
do that, click HERE.
Click on the maps to see where our visitors come from (past 24 hrs).
April - December 2020.
We created a few pages on our website with
everything André and JSO members are doing
during the time that they are not allowed to give
concerts.
Staying at home
due to the Corona virus.
The latest addition: January 2, 2021,
Frank Steijns and Madieke.
Click on the picture.
April 13, 2021.
Today the Dutch Government released new prospective dates for the easing of corona
restrictions.
Most notable are the dates and persons allowed in groups. There are several steps
which increase in the opening of several activities, but steps 4 and 5 are of most
importance to us.
Step 4, effective June 16: a maximum of 6 people allowed in a group. (Not feasible to
André's concerts). Also a maximum of 6 people for visiting in some one's home.
Step 5, effective July 7; a maximum of 8 people allowed in a group. Definitely not
feasible for André's concerts. Same amount of people allowed to visit you at home.
Conclusion, based on these new rules is that there again will not be any Vrijthof
concerts in 2021.
November 17, 2020.
Big interview by Ivo Niehe
on Dutch TV, about
André's younger years.
From the cradle to his
break through in 1994.
TV Show, AvroTros. NPO 1.
Click on the picture
to watch the video.
January 12, 2021.
Blaaskracht
L1, radio interview.
Interviewer: Emil Szarkowics.
Duration of the interview: 2 hours.
Click on the picture.
February 3rd 2021
From Dutch TV, MAX, NPO 1,
The Dutch Bake Off.
Presenter: André Van Duin.
Guest baker: André Rieu.
Click on the picture
to see what André
is baking.
March 20, 2021.
Mirusia's newest
CD, DVD or combi-pack
LIVE IN CONCERT,
will be released on June 4th
2021.
As from today you can pre-
order via Mirusia's website
or via the official Dutch
Mirusia record shop:
English page order here:
http://bit.do/fPFWh
Dutch page order here:
http://bit.do/fPFWq
March 23, 2021
Interview for L1mburg
Centraal,
with Jo Cortenraedt.
Click on the picture.
March 2021:
Extra concerts are added in
Birmingham and Dublin during the UK
& Ireland tour 2022.
Now available are hotel packages in
Birmingham at 1st May 2022 or join us
in Dublin at 12th May 2022!
For more information and online
booking please visit our website
https://www.andrerieu.com/en/travel
April 7, 2021.
Interview in Envida Magazine
(care association)
"Gezond Thuis"
(Healthy at Home).
About Health and Energy.
Click on the picture
to go to the Harmony Parlor blogspot.
April 2021
Pierre Rieu about
his dream of opening a
war museum.
Click on the picture.
April 11, 2021
L1 followed the fans
Julia (UK) and Kathy
(New Zealand)
who found love due to their travels
to André Rieu concerts
all across the world.
Click on the picture.
April 2021.
Recently Gary Bennett found on
YouTube a video that he did not
know that it existed!
A live performance of his
debut at the Australian
Opera from 1985.
Click on the picture.