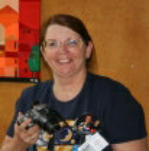 For more news and
interviews, go to
Sue's / John's
André Rieu fans
Harmony Parlor
fan web site.
Click
HERE
.
Sonja's dormant
Translations
web site
(2002 - 2008)
contains more
information.
Click HERE.
The Maastricht webcams.
Hotel DuCasque replaced the aging webcam in July 2014.
Please click HERE to see the images of the new high quality webcam
facing the Vrijthof square in Maastricht.
Since November 2018 café/restaurant "Piepenhoes" added another webcam
overlooking the river Meuse, their own outside terrace along the river, and the ancient Servaes Bridge.
Images of this webcam are on the same page.
April 21st, 2020. From André Rieu's official website:
It is with great sadness that we have to inform you today that, following the measures
taken by the Government of the Netherlands, our traditional Open Air Concerts on the
Vrijthof in Maastricht cannot take place in July 2020, due to the worldwide Corona
virus. All tickets and André Rieu Travel Packages, will remain valid for our open air
concerts in July 2021. Please check https://www.en.vrijthof.info/ for further
information, dates and answers to your questions.
last update: Oct.20, 2020
Location of visitors who ever visited this website.
Currently a few fake Rieus are misleading the fans on Facebook, Twitter, Instagram, Pinterest.
Be sure that the real André Rieu never writes messages to fans on Facebook, via PM or otherwise.
He'll never ask for money or whatever. He has no adopted son, he does not announce concerts or Meet
and Greets on Facebook. The right information can be found on his official website: www.andrerieu.com.
So please report and block these fake persons. Instructions (from André's Facebook page) how to
do that, click HERE.
Click on the maps to see where our visitors come from (past 24 hrs).
We are already working to reschedule the concerts and all tickets will be honored for the new dates. My
orchestra and I look forward to returning to the U.S. to celebrate unforgettable nights of joy, music and
dance with all of you. Please stay safe. Much love, André Rieu and Johann Strauss Orchestra".
April - October 2020.
We created a few pages on our website with
everything André and JSO members are doing
during the time that they are not allowed to give
concerts.
Staying at home
due to the Corona virus.
The latest addition: October 8, 2020
Interview with Christina Petrou.
Click on the picture.
July 6, 2020.
In the month of July many Dutch and
foreign TV programs and news papers
paid attention to the missed Vrijthof
concerts in Maastricht, due to the
corona virus safety measures.
Rieu Week, Limburg TV.
LIMBOURGEOIS.
Click on the picture to watch videos
and read articles on
the Harmony Parlor website.
July, 15, 2020
A Special by L1,
LIMBOURGEOIS,
André's
unforgettable
Vrijthof concerts.
Click on the picture.
Duration: 55 minutes.
September 16, 2020
Third broadcast of
Shownieuws
Dutch TV, SBS 6.
Click on the picture.
August 18, 2020.
Interview OP 1,
NPO 1, Dutch TV,
André Rieu
and André van Duin.
Movie "Magical Maastricht":
as from August 20th, for two
weeks in Dutch cinemas.
Click on the picture
to watch the video.
August 18, 2020.
Dutch TV business program
Humberto untertakes.
by RTL Z.
Interviewer: Humberto Tan.
Click on the picture
to watch the video.
September 15, 2020.
NOS, NPO1,
Dutch TV broadcast:
"Avondetappe"
(Evening Round)
about the Tour de France.
Guest: André Rieu.
Click on the picture to
watch the video.
October, 2020.
New Christmas album
"Christmas memories".
On October 16th 2020
Mirusia will release her
7th solo album with lovely
Christmas songs.
Click on the picture to
read where you can pre-order
the album, included Mirusia's
personal autograph.
October 13, 2020.
On November 13, 2020,
a new Christmas album
with bonus DVD
will be released.
You can pre-order it from André's webshop
soon: https://www.andrerieu.com/en/jolly-
holiday/ . Click on "Find a reseller".
The title is in three languages:
English: Jolly Holiday.
German: Fröhliche Winterzeit.
French: l'Hiver en Fète.
October 16, 2020.
Interview with André
in Dutch TV program
"De Vooravond"
(The Early Evening)
Click on the picture.
October 16, 2020.
TV presentation of
André Rieu on the Vrijthof
(compilation).
by NPO1, AvroTros (Dutch TV).
Duration of the video: 1,5 hours.
Click on the picture.
October 17, 2020.
On German TV, MDR:
MDR André Rieu GALA.
We think it is the German cinema
version. German spoken,
German guest stars,
no English subtitles.
Duration: 2,5 hours.
Click on the picture.