August 28, 2012.
NEWS, straight from Australia!
Mirusia has come Home to Australia and has been busy organizing several performances. During July we
have seen two very successful programs, one in the Redlands (the suburb where Mirusia lives) and one in
central Brisbane at the Powerhouse. Mirusia is very active in promoting her beautiful music to the regional
areas of Queensland.
Hot of the press!!
Look out regional Queensland: Mirusia is planning three very special concerts on her Home Tour 2012, and
this is exclusive news! One is already for sale and more information on the other two is coming soon! The
Pockets Rainforest Retreat concert is already for sale. Mirusia will be featuring special guest Adam Lopez
on her continuation of the Home Tour 2012. On 15 September 2012, there will be a gala dinner and a
concert. For $85 per person you will enjoy an exquisite three course dinner and a concert by Mirusia in an
intimate and luxurious setting. Seating is limited. Book now on (in Australia): (02)66803300 or 0438841122.
Or email: pocketsretreat@bigpond.com.
But first: Mirusia had received the very prestigious ARIA Award for her DVD "Always and Forever" that went
platinum and stayed for four weeks as the best-selling album. ARIA stands for Australian Recording
Industry Association. It's this association that created the ARIA Awards in 1987 to honour and celebrate
excellence and innovation in all genres of Australian music.
On 20 August 2012 Mirusia sang at the ACMF "DUETS 2012" with Sam Moran. Amongst others they sang
'Come What May'. You can watch the YouTube video below.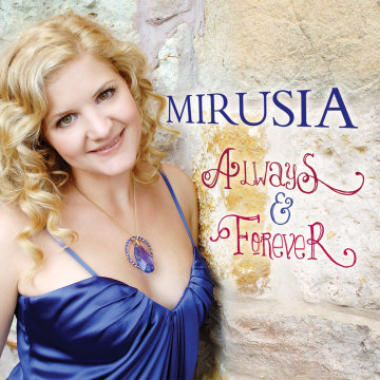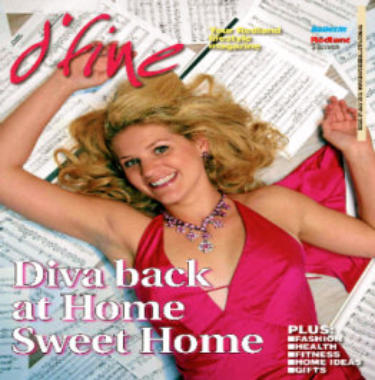 Mirusia's newsletter of July 24th 2012)
Hello Dear Fans!
It's been an exciting few months for me as I have moved back to Australia and I am back at home again.
And to celebrate the fact that I am home again I have released a very special limited edition CD called
"Home". It is for sale online with shipping worldwide from www.thatsentertainment.nl
At the beginning of July I was so proud to have two homecoming concerts in Queensland, one at my home
city of Redlands and the other in Brisbane city as the beginning of my 'Home Tour 2012'. It was such a thrill
to feel the love and warmth coming from my own home crowd again and I was emotionally moved by the
standing ovations. At the concerts I also featured two very brilliant artists. One the very kind Sam Moran,
who some of you may know from Wiggles fame. Sam joined me on stage to sing some duets and it was
very special. Also the lovely Sally Cooper joined me on stage as solo violinist.
At my concerts I also debuted my new song 'Forever Shine' which I wrote with my good friend James
Kempster. You can hear the world debut on the YouTube video below:
Coming up in July I am singing as special guest at the Mater Hospital Redlands Christmas in July event. I
am so looking forward to perform for this special event with Alan Beard and Kim Durant. It will be my first
Christmas in July event in five years after touring the world with Andre Rieu. I am glad to be spending this
Christmas in July helping to raise much needed funds for the Mater Private Hospital Redland. We need to
help raise $100,000 for important new equipment and services, and this will benefit all. Tickets are $65 and
include a 3 Course Christmas Dinner. For further information or to make a donation, contact Jackie North at
Mater Foundation on 3163 8000 or email: Jackie.North@mater.org.au
And in August I am performing for the Australian Children's Music Foundation at their annual DUETS
concert at the Sydney State Theatre. All proceeds go towards the ACMF helping support music education in
Australia. These once-in-a-lifetime collaborations between artists are a joy to behold as they leave their
comfort zones and embark on a musical journey with, quite often, a fellow artist they've only just met! VIP
tickets are only available directly through the ACMF office. Ticket numbers are limited, so please hurry to
avoid disappointment. VIP tickets cost $275 (this includes best seats in the house and entry to the DUETS
after party with the performers at the Hilton Zeta Bar).
To purchase VIP tickets, please contact Kerrie at ACMF on 02 9929 0008 or email: kerrie@acmf.com.au
All other tickets are available from Ticketmaster.
I'm really looking forward to the coming months. Greetings from Mirusia.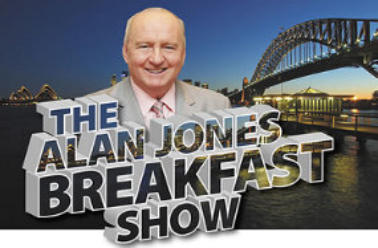 On Tuesday May 22nd 2012, Mirusia appeared
in
Alan Jones' breakfast show
on the Australian 2GB 873AM radio station.
Mirusia joins Alan by phone and talks about her
new career in Australia. Click "Play" on the bar
below to hear the interview.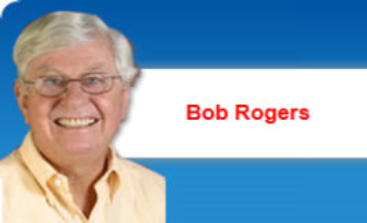 On Saturday May 12th, 2012, Mirusia appeared in
Bob Rogers' program
on the Australian 2CH
radio station (www.2ch.com)
She talks about her time with André Rieu and her
upcoming tour in Australia. Click on the Play button
in the bar below to hear the interview. (Duration: 12
minutes 14 seconds)
On May 11th, 2012, Mirusia appeared on the
Australian 2UE radio station.
Mirusia: André Rieu's Star discovery.
It's the kind of story of a dream comes true, with
Stuart Bocking's special guest: Mirusia. Snapped up
by André Rieu to tour the world, you'll be spellbound
by her amazing talent and incredible fairytale story.
Click "Play" on the bar to the right to hear this
interview. (Duration: 10 min 25 sec.)
(www.2ue.com.au)
Thanks to Vicki Hogue for sending us this link.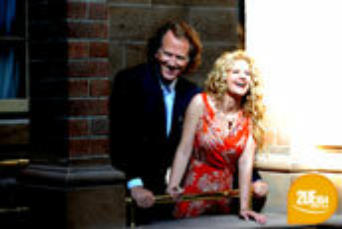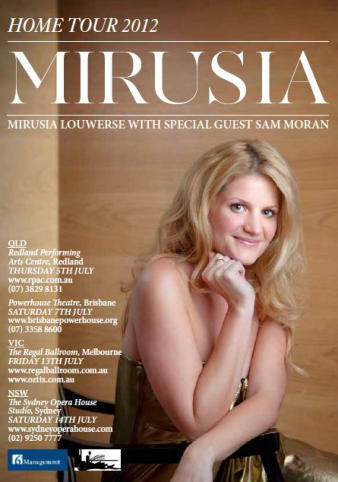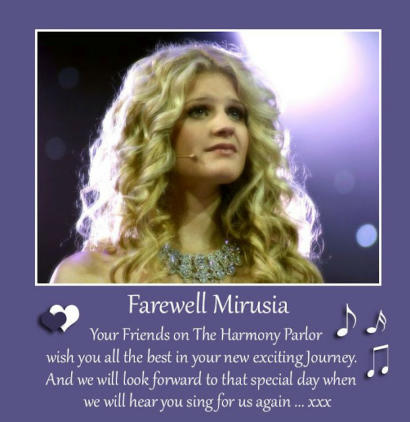 Mirusia on Facebook, May 6th 2012:
Thank you to all my lovely fans for the encouraging and supportive emails and messages for my upcoming
solo tour. It means so much to me to know you are thinking of me and wishing me the best. I'm really
looking forward to seeing what the future has in store for me. Thank you all.
PS. To answer your questions: I am only just taking a break from working with André Rieu and the JSO.
I hope to return to perform with them next year.
Stay tuned for a new album, news coming up soon.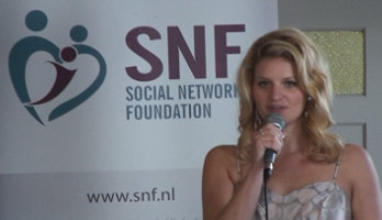 On April 21st, 2012,
Mirusia conducted an intimate performance for the
benefit of SNF, a foundation which collects monies
for charity. We were in the city of Waalwijk in the
Dutch province of Noord-Brabant, and had a very
enjoyable afternoon in a cozy café, owned and
operated by two elderly sisters named Leenheers.
We were served an exclusive high tea with lots of
delicious snacks and sweets. Mirusia sang several
songs which we had never heard before and she
told us something about her career beginning at the
age of seventeen. We'd like to share our video with
you, to which we have added English subtitles, for
all the fans around the world. Enjoy!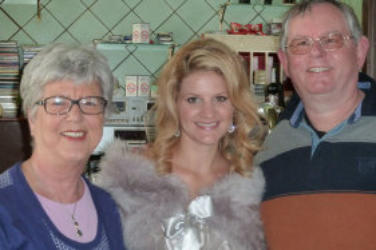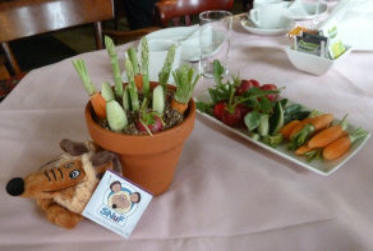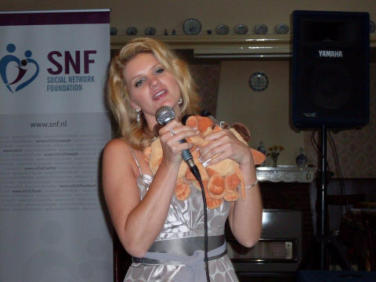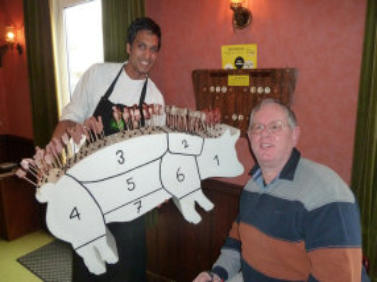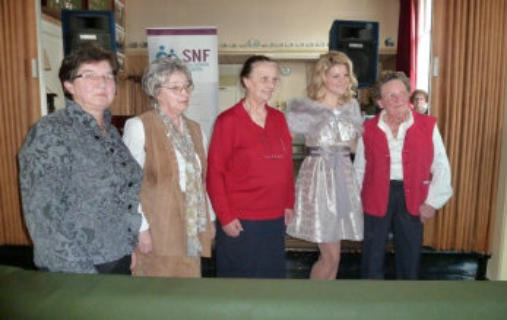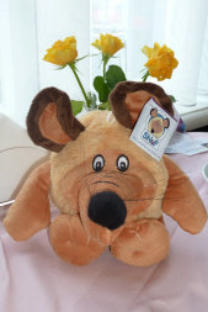 Mirusia with the sisters Leenheers.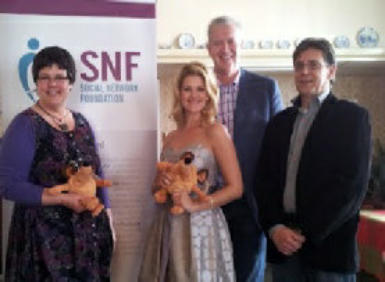 On Sunday December 19th, 2010 Mirusia gave a small concert at the
DICKENS FESTIVAL
in Drunen,
a small town in the province of Noord-Brabant in The Netherlands. She also presented her new CD
"Always and Forever" to the Dutch public. This CD is officially not available in The Netherlands (yet), but
the local music shop "Music and Movies" is currently the only shop where you can buy this CD in Holland.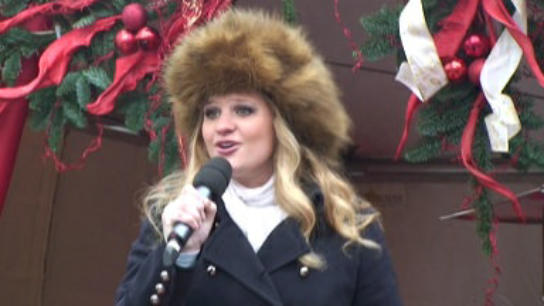 This concert also marks the release of Mirusia's Dutch website: www.mirusia.nl (also in English).
European citizens can order her new CD through this website. Making this a bit easier than ordering in
Australia.
Mirusia's personal message for you, at the end of the video clip, is the icing on the cake!!!
One question from the audience: How can you preserve your voice in the cold?
Her answer: "I have not the slightest idea!"
Mirusia told the audience she had purchased her hat in Canada!
Click HERE to go to page 2