October 6th 2016.
In Memoriam: Beverley Pendleton (Australia).
Edgar Pendleton's much beloved wife of 57 years sadly passed away
in their hometown Sydney, Australia.
We sincerely hope that André's music and the love of all fan friends
from across the world will comfort Edgar and his family and give them
strength through this difficult time.
Dear Eddy, our thoughts and prayers are with you. May Beverley rest
in peace.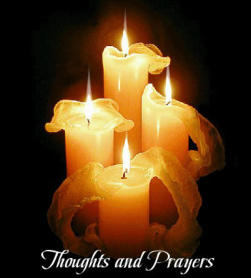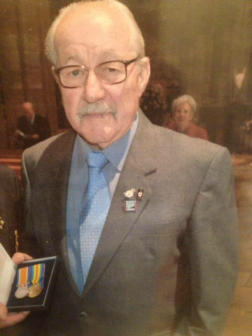 In Memoriam: Harold Johnson (UK). 85.
Message by Kevin: August 16, 2016.
"My Dear Friends, we would like to take this opportunity to thank each
and everyone of you for the messages of sympathy, love and support
since the passing of my father Harold Johnson on 1st August 2016.
We are completely overwhelmed by the number of people from every
corner of the world sending condolences.… it just goes to show what
wonderful people you all are and we feel privileged to be part of this
wonderful family of André fans… Special thanks to Ineke, Ruud, Edna
Welton, June Shute, Anne Sykes and Michele Kerroux for all your
love and support during a very difficult time..… Here is to Maastricht
2017 when we can get together and drink a toast to absent friends!
My father had a wonderful celebration of his life, which even had a fly
past by the Emirates Airbus A380.… Not planned but the Lord works
in mysterious ways. It was Dads favourite commercial aircraft. With
much love and affection: Kevin and Barbara Johnson and family."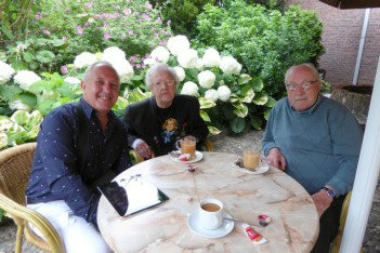 Recently the Johnsons had to cancel their 2016
Maastricht trip because of Harold's illness. Today we
received the message that Harold passed away on
August 1, 2016. It was Harold's dream to see André
in Maastricht and their son Kevin helped to fulfill this
dream. During several years they attended the
Maastricht concerts and fan dinners and also the
Lift-Off concert and Laura Engel's concert. Harold
was a well organized man who knew what he liked
and music was a big part of that. Barbara and
Harold were married for 59 years, have 3 sons, 8
grand- and 4 great grandchildren. Our deepest
condolences go to Barbara, Kevin and family.
Harold is now free of pain. May he Rest In Peace.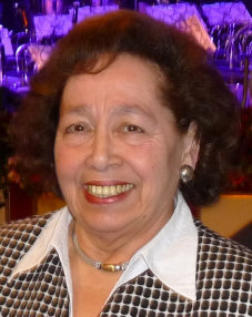 May 2016.
In Memoriam:
Renate Anna Weissenborn (Germany).
Today we received the sad message that the German André Rieu fan
Renate Weissenborn, passed away on April 28, 2016.
Almost every year she was in Maastricht for the concerts in André's
hometown. Our thoughts and condolences go to her family and
friends. We will miss her in Maastricht in July. May she rest in peace.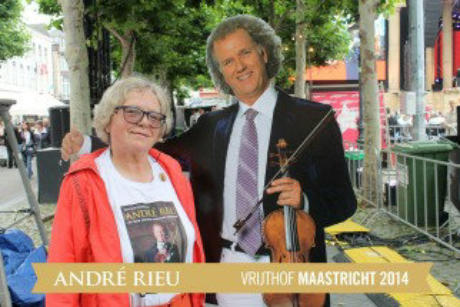 March 10th 2016.
In Memoriam:
Imbi Raid (Estonia).
We were shocked to read the message
that our Estonian fan friend Imbi passed
away on cancer.
Imbi and her son Erkki attended the
concerts and fan events in Maastricht in
2014 and 2015. We are very sad and
our deepest sympathy goes to Erkki
and the family to bear this terrible loss.
May she rest in peace.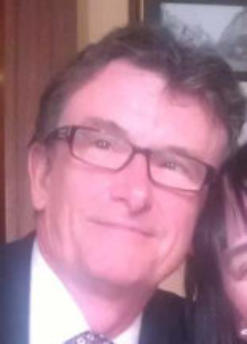 January 27, 2016.
In Memoriam:
Bill Oliver (UK).
Today we received the sad message that Bill Oliver from the UK,
passed away on January 25, 2016.
Bill had been very active on Facebook, posting André Rieu
photos, videos, messages.
Our sincere condolences go to his wife Margaret,
daughter, family and friends.
He will be missed by many.
Rest in Peace, Bill.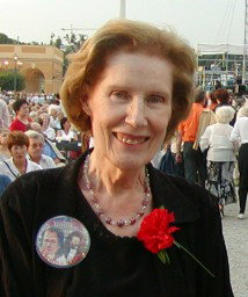 November 16, 2015.
In Memoriam:
Laurie Crowley (USA) 1928 - 2015.
Today we received the following message by Laurie's son Michael:
"Dear Friends and Family:
My dear mother, Laurie Ruth Chamberlin Crowley, passed away this
morning before sunrise. Her passing appears to have been as
peaceful and free from pain or distress as anyone is likely to
experience. She was as fine a person as I ever knew, and as
wonderful a mother as I can conceive. We are confident of being
reunited with her in time.
Michael Crowley".
We were shocked to hear this news, although we knew that she was
ill. Laurie and her husband Noël attended many concerts over several
years in Maastricht where we met them and became friends. We have
lost a great André Rieu fan and friend. Our sympathies and
condolences go to Noël and the entire family and we wish them much
strength during this sad time in their loss. May she rest in peace.
P.S. Laurie's family is extremely touched by the loving public tributes to our mother/wife/grandmother from
her fellow André super-fans. She so enjoyed your friendship and the bond you shared through Andre's
music and that of the many talented musicians who perform with him. Thank you for helping to bring so
much joy into her life.
P.P.S. We so enjoyed the lovely holiday e-cards you sent my mom. We won't be the least bit upset if you
decide to keep us on your list!
Michael Crowley.
Photo: by Chris Plewa.
New York concert 2006.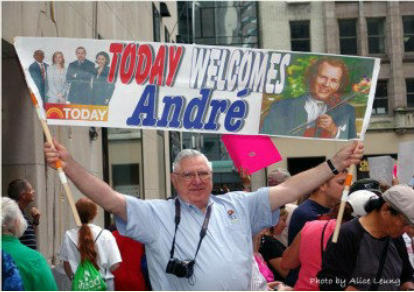 September 2015.
In Memoriam:
Dan Lycan (USA).
We are so sad to hear that
"Dan the Bannerman" passed away.
He was a legend among fans.
He attended over 400 concerts across the
world, showing new banners all the time.
Our thoughts go out to Alice and family.
Dan, may you Rest in Peace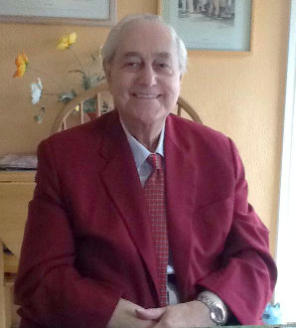 In Memoriam:
Malcolm Shute (UK).
Being at the Maastricht concerts we received the
following message by June Shute:
"On July 11, 2015, I lost the love of my life and I am just
heartbroken. I didn't know that heartbreak was a real
pain.....it is and it is agonizing. Malcolm had been very ill
for over 7 months and although I knew the end was near,
I just couldn't face up to the truth. Every day I had with
Malcolm was a happy day and I am going to miss him so
much. I've had several callers today (news travels fast in
a village) and they have all said the same thing..… that he
was a true gentleman.That sums him up perfectly. I don't
think anyone could have had a more wonderful husband
than I did".
The fan friends are shocked to hear this message. June and Malcolm has often been in Maastricht to
celebrate the concert series and they made many friends there. We wish June and the family lots of
strength to bear the loss. Our thoughts and prayers are with you. Dear Malcolm, Rest in Peace.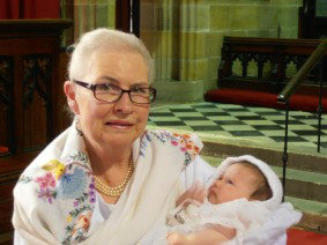 In Memoriam:
Lana Campbell (Australia)
Today, June 24th 2015, we received a sad message that
Lana Campbell has passed away from lung cancer on
May 22, 2015, in Hobart, Tasmania (Australia).
Lana was very proud to become a grandmother, a couple
of years ago. She was a lovely, strong, no-nonsense lady,
very much appreciated by her fan friends.
Our condolences go to her family.
May she Rest In Peace.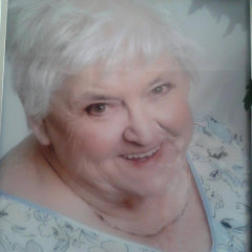 May 26th 2015.
In Memoriam:
Mary Riley, (UK).
Mary Riley's sons Tommy, David and Philip sent us the following
message: "

It is with deep respect we announce that our beloved
mother Mary Riley has passed away by a heart attack on May 24th
2015. She passed away peacefully".
Mary was in Maastricht in 2014 to attend the André Rieu Concerts.
We are so sorry to hear this. Our condolences go to her family and
friends. Dear Mary, Rest in Peace.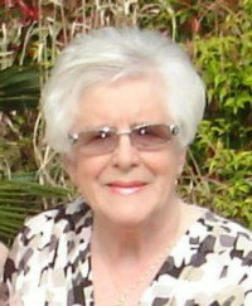 April 29, 2015.
In memoriam:
Margery Hamill (UK).
Today we received this sad message by Raymond Hamill, son of
Margery (UK, Scotland):
"I'm very sorry to have to tell you that my mum passed away suddenly
on Friday April 24, 2015. Please pass on to all of her André Rieu
friends on Harmony Parlor and Movies web site. My wife and our
children were bringing my mum to the concert in July in Maastricht this
summer, but sadly she will only now be there in spirit".
We are so sorry! We wish Raymond and the family strength to bear
this loss. Dear Margery, Rest In Peace.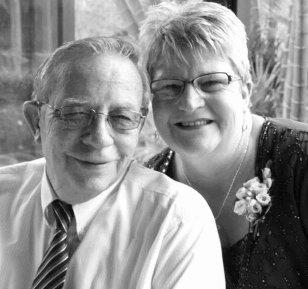 March 25, 2016
In memoriam:
George Harper (Australia)
George Harper was an avid André Rieu fan. George loved
André's music and the support of many André-fans on
Facebook. We lived along with him and followed
him throughout his tough life with so many horrible treatments.
The world is poorer without him. We wish his wife Sue and the
family strength to bear the loss.
Dear George, Rest in Peace. You'll always be remembered.
We love you very much.
Click on the photo for a tribute to George Harper.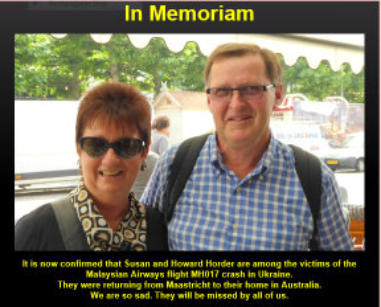 July 17, 2014.
In memoriam:
Susan and Howard Horder (Australia).
The world was in shock!
On 17 July 2014 Malaysian Airlines Flight
MH 17 was shot down above Ukraine, with
approximately 300 people on board, mainly
Australians and Dutch people. The André Rieu fans
were deeply shocked when they heard that Susan
and Howard Horder were among the victims. They
had attended the concerts in Maastricht, the fan
dinner and the fan picnic and were on their way
home to Australia.
Click on the picture for a tribute.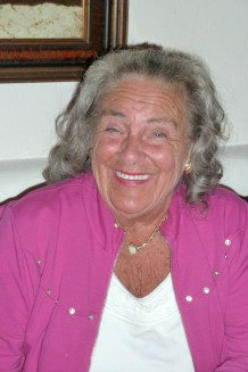 In loving memory:
MaryAnn Coppola (USA).
MaryAnn attended several Maastricht concerts in 2008, 2009, 2010,
2011 and 2012.
She was a wonderful and humorous lady who gave us a lot of joy.
We knew that she had problems with dizziness and doctors not
knowing what it was.
During her illness Sue Berry talked to her by phone every single day
and suddenly there was nothing anymore. Finally we heard that she
had passed away somewhere in March 2014. It felt like a mystery.
We never received any information at all. We thank MaryAnn for the
joy and the wonderful memories she has given us.
May she rest in peace.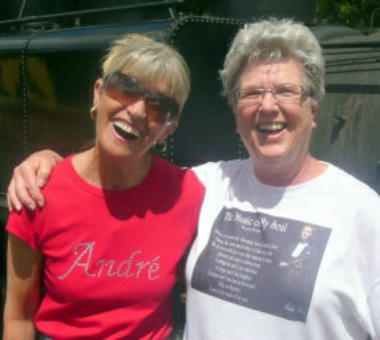 August 4, 2012.
Au Revoir Jann Trevaud.
We hereby pay a tribute to our dear Aussi friend
Jann, who has just taught us a very important
lesson in life, by giving four other people a second
chance to a healthy life, through organ donation.
This was her last generous gift.
We love Jann and we'll cherish the many happy
memories we have with her, in Maastricht (2009)
and in Melbourne (2008). We wish Rebecca,
Isabella, friends and family a lot of strength in
bearing in this tremendous loss. Our thoughts and
prayers are with you. Ruud and Ineke.
Click on the photo for a tribute on the Harmony
Parlor.
Herald Sun of August 7th 2012:
"Jeanette Caroline (Jann) Trevaud, beloved wife of Murray, died
peacefully in a Marseille hospital on Saturday August 4 2012, after a
tragic accident. Loved and cherished Nana of Isabella, mother of
Rebecca and daughter of Julia. Reunited with Muzz in France. We
miss you sweetheart, loved forever".
Herald Sun's guest book will accept entries for Jann, effective Friday
Aug.10 www.legacy.com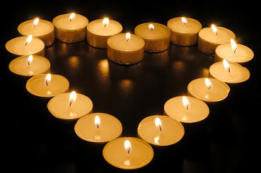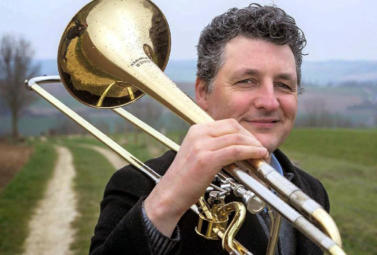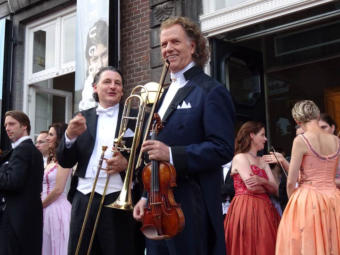 December 22, 2016.
On December 17, 2016, during the tour of André Rieu and the Johann Strauss Orchestra through Ireland
and the United Kingdom, trombone player Ruud Merx (47) was struck by a severe heart attack while
asleep.
He was immediately taken to a hospital in Leeds. The Maestro and the members of the Johann Strauss
Orchestra were so devastated that they could no longer perform. Ruud did not wake up from his coma and
André canceled (postponed) the remaining 6 concerts of the tour. André had Ruud's family flown in and
later on he had them fly back with Ruud to Maastricht. The fans were also devastated and posted
comments and a thread of Candles of Hope on Facebook Harmony Parlor. Today, December 22, we
received the sad notification that Ruud had passed away in the Maastricht Academic hospital. Our sincere
condolences go out to Lin, Oscar, Lisa and the entire family. Our condolences also to André Rieu and the
Johann Strauss Orchestra for their devastating loss. Farewell Ruud, you will be missed!!
Click HERE to read an article from the Limburg paper in the Harmony Parlor.
Click HERE to go to Ruud's page on this web site.
Click HERE to go to
"In Memoriam" page 2.
(2017 and first half of 2018)
Click HERE to go to
"In Memoriam" page 3.
(second half of 2018).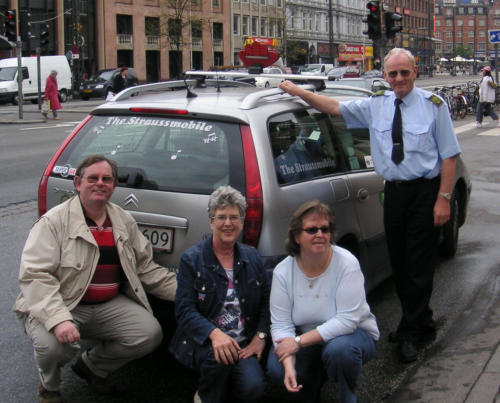 2007
Anne and Erik Buch from
Copenhagen, Denmark,
became our first André Rieu fan
friends in 2005.
Erik had a "Straussmobile" taxi
cab and played only André
music in his cab.
He passed away in September
2007.
Click on the picture to read a
tribute on Sonja's translation
website.
(Our website was still under
preparation).