In 2019 André made an announcement for one concert in Lisbon, Portugal, for March 15. Tickets sold out
in a few hours and soon afterwards we saw a series of 7 concerts appear on his website, for March 13,
14, 15, 16, 29, 30 and 31. Ruud and I decided to go there, since it had been a long time since we had
been to in Lisbon (1990) and we loved to do some sightseeing there again. The combination of a short
holiday, a concert and meeting friends again, was just perfect. We were able to obtain tickets for March
14, somewhere far back in the stands, which is also interesting being able to see the concert and the
audience from a different angle. In February André posted on his Facebook account a video about the
rehearsals for the Lisbon concerts, which also included a funny Portuguese children's song. Watch the
video below.
One of our fan friends found a karaoke version on the Internet, so we practiced and were prepared and
able to sing along with the Portuguese fans! What a joy! Thank you Margreeth. This song hangs in your
head for days!!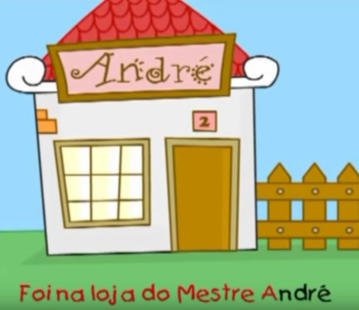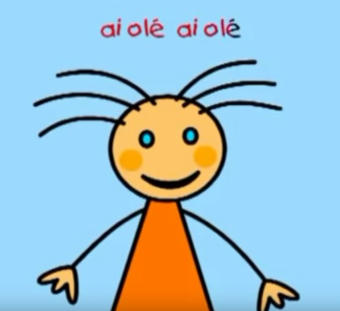 Wow!! André extended the Portuguese concert series to a full ten concerts: he added November 20, 21st
and 22nd 2019. Ruud and I attended the March 14 concert and experienced a wildly enthusiastic audience
who gave André and the orchestra a very warm welcome and standing ovations after almost every piece of
music. Their energy must have given André wings, because at the end of the concert he jumped sky high
and that for someone who is almost 70, is unbelievable! Thanks to Ruud Gransier (personal trainer) and
André's healthy life style for keeping him in perfect condition. It was a super concert. We noticed a new
soprano in the choir, between Belinda and Madieke, in a blue dress. We also enjoyed the projection of the
entire hall as a backdrop behind the orchestra members. We had a wonderful view from the stands. Saw
the entire audience dancing and cheering. Especially the "Can't help falling in love" song with all the little
lights people lit and waved, made it look like a fairy-tale in the big Altice Arena (12.000 people).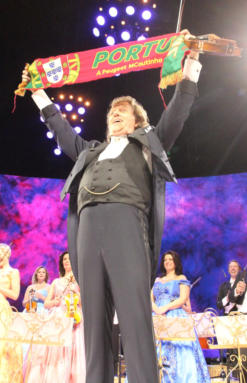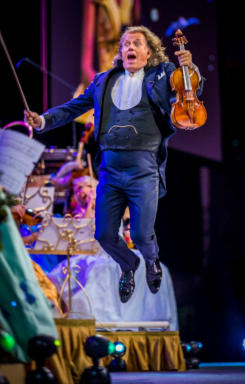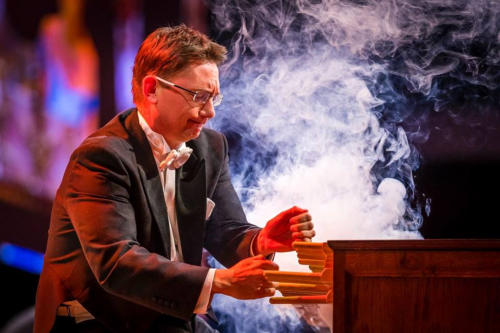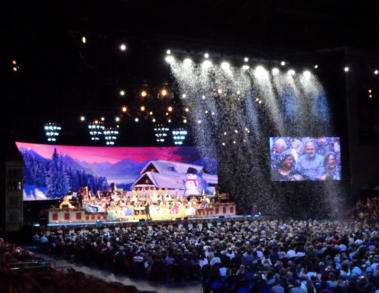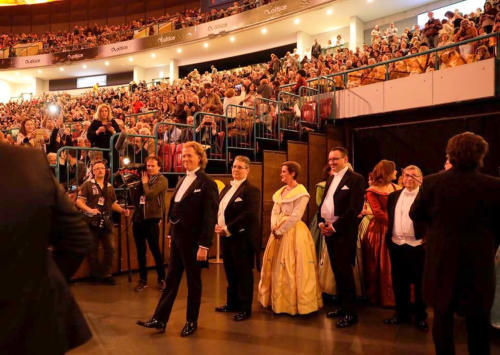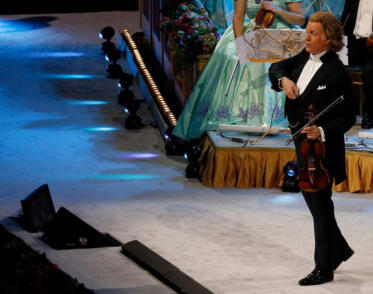 Lisbon is built on several hills, so you will experience many stairs/steps, elevators and cable cars in the
town. We did a lot of walking. At the end of the day our calve muscles ached, since we hail from a very flat
country!! Our dear Portuguese friend Maria Pereira was willing to spend a day with us and she brought her
son Carlos along. Carlos is a historian and archaeologist, so we had the best guide ever!
They took us through the oldest part of Lisbon, the Alfama quarter. It was very pleasurable. The weather
was beautiful. We ate roasted chestnuts and Belém cakes (custard tarts), drank Portuguese wine, had wide
panoramic views over the city and the river Tagus, heard the legends of Sao Vicente, Sao Antonio, Santa
Luzia, saw Roman excavations, admired sculptures of Portugal's kings, best poets, authors, and explorers.
We visited a cathedral, a monastery and many churches. Did a lot of André talking of course. Had a
wonderful time with and among friends. Thank you Maria and Carlos!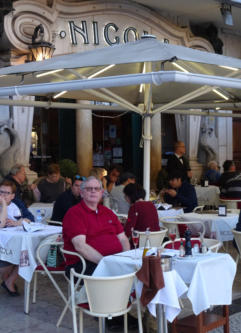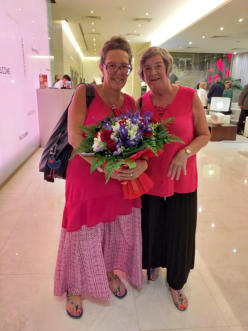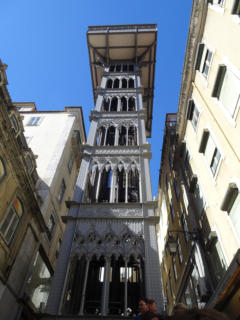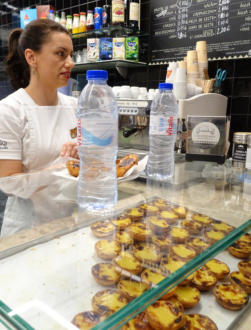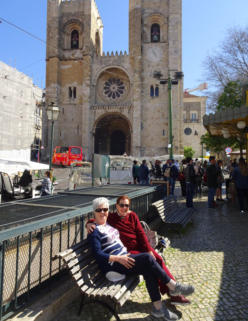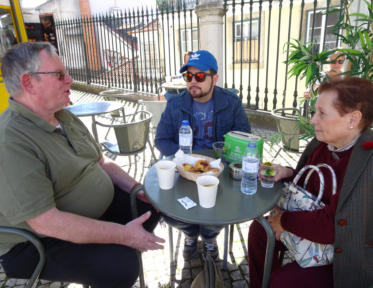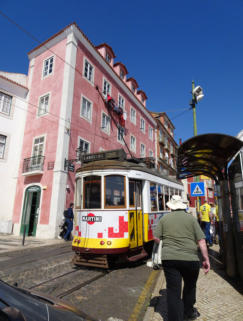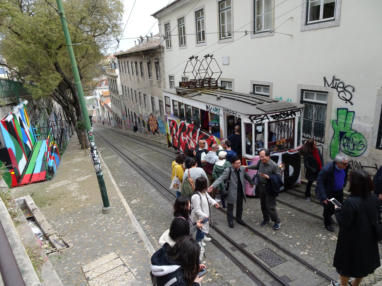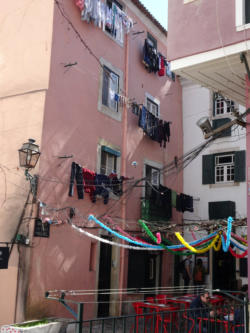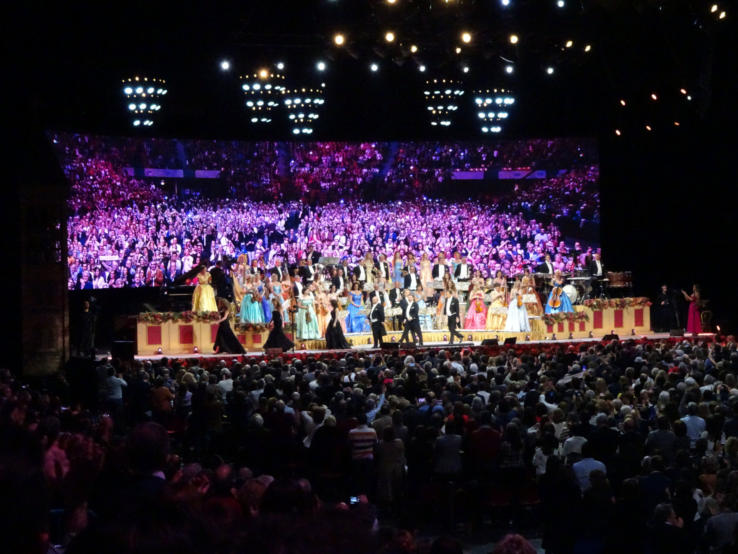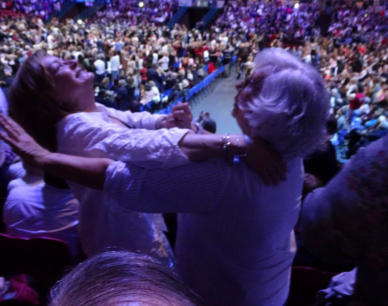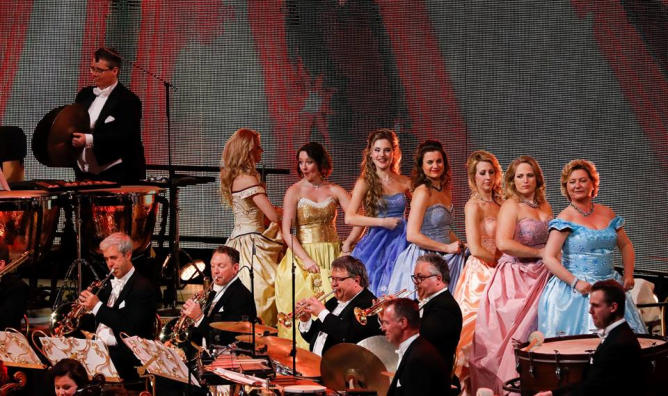 Below is an impression of the Lisbon concert.
To give it a little Portuguese atmosphere we added a little bit of traditional Fado music.
On the video: Snow waltz, Poliushko Pole, Blue Danube, Ode to Joy, Can't help falling in love, Loja do
Mestre André. Followed by two traditional Portuguese Fado songs.
Pictures:
1. From left to right: In the choir: Anna, Belinda, new:Joline Soomers, Madieke, Kalki, Virgenie, Karin.
2. Julia and Kathy were also in Lisbon. After the 5th concert they caught André's flowers!
3. Two dancing ladies in front of us on the stands!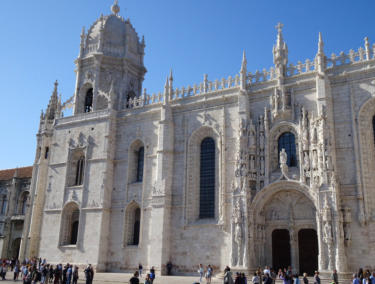 Projection of the entire hall as a backdrop behind the orchestra.
Historic trams and sloping streets.
and coffee and Belém tarts.
Maria - Ineke - Carlos, eating roasted chestnuts.
Ruud - Carlos - Maria, a short break.
Maria on Facebook:
Last Saturday, March 16th, together with my son, I had the pleasure of welcoming the nice Dutch couple
Ineke and Ruud, who give me the honor of being my friends. At the agreed time, we met them at the hotel
to start a long walking tour through the streets and alleys of this Lisbon I love! They came to attend one of
the concerts of the Maestro and took the opportunity to get to know a little of this city full of sun and with a
light of its own!
My son was the guide of this tour, explaining in detail the history of places and monuments that we visited.
Almost without us realizing it, it was lunchtime and we were already at Portas do Sol. We went down the
typical old neighborhood of Alfama and had lunch in the Restaurant Sto António! After a pleasant lunch we
continued to Praça do Comércio, also known as Terreiro do Paço, so that our friends could take the tram to
go to the Tower of Belém and the Jerónimos Monastery.
It was a very pleasant and unforgettable day for all of us!
Thank you Ineke and Ruud for your kindness and cordiality.
Maria Pereira and Carlos Boavida.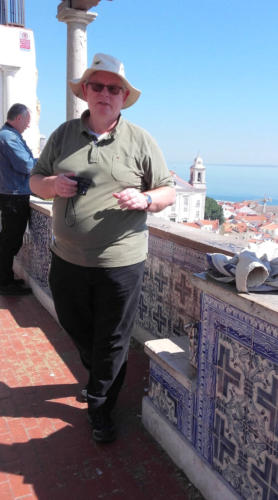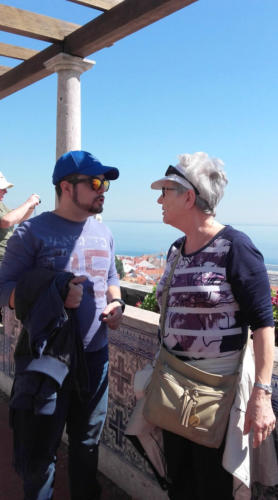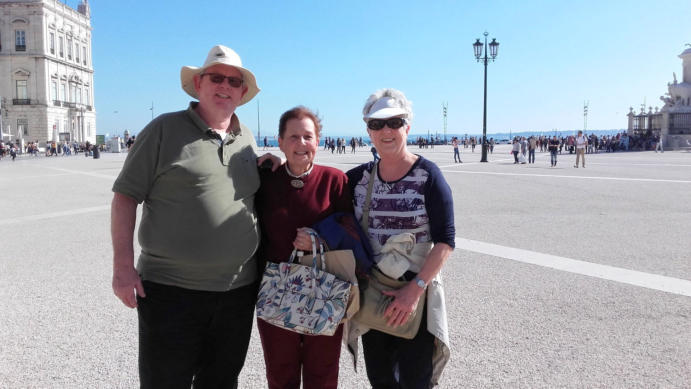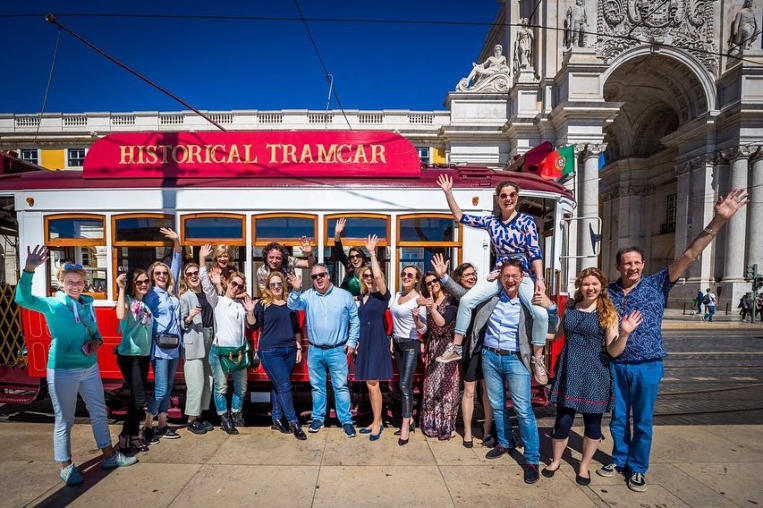 The Johann Strauss Orchestra on tour!