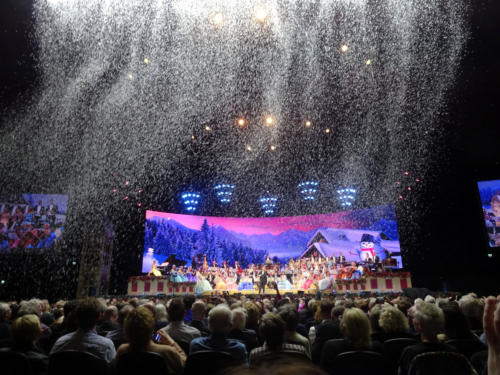 January 5, 2019.
To start the new year
André Rieu and the Johannn
Strauss Orchestra
performed two
New Year's Concerts
One in Amsterdam (the
Netherlands) and one in
Antwerp (Belgium).
Ruud and Ineke attended
the Amsterdam concert.
Click on the picture to
read a review.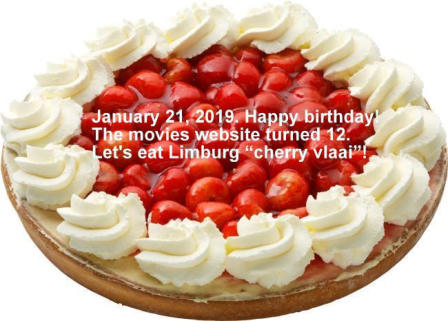 The Harmony Parlor on
Facebook
passed the milestone of
10.000 members in
December 2018 and
11.000 in January 2019
.
That is amazing!
The Harmony Parlor is an English
speaking André Rieu fan group on
Facebook, founded by Sue Berry
and John de Jong (USA) in 2010.
Click on the picture to go to the
HP on Facebook.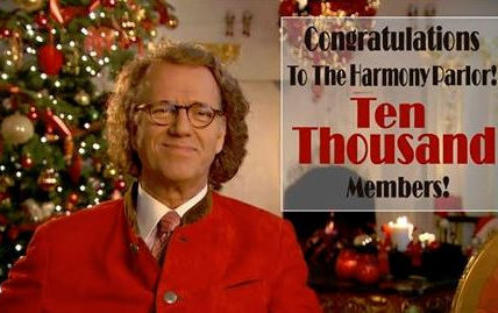 Lancashire Post, January 11, 2019.
By Clare Kelly.
Is André Rieu's orchestra key to a more peaceful world??
Very regrettably, 2019 seems to be starting off with so many disputes, wars, disagreements, famine,
divisions and anger which politicians and others appear incapable of solving. One has only to look at
Republicans versus Democrats in the US, the EU verses the UK, Russia versus Ukraine, Saudi Arabia
versus Yemen, unions versus the private rail companies and many, many more. But there is a way
tensions might be calmed. The amazing Dutch violinist and conductor of the Johann Strauss Orchestra,
Andre Rieu, has, for 31 years, led his wonderful band all over the world. His orchestra contains folk from
13 different countries. There is never a row, no in-fighting, all successfully based on fun. Wherever his
orchestra plays, everyone is full of happiness, goodwill, caring and love of their fellow man. After two or
more hours of playing, there is hardly a dry eye in the audience.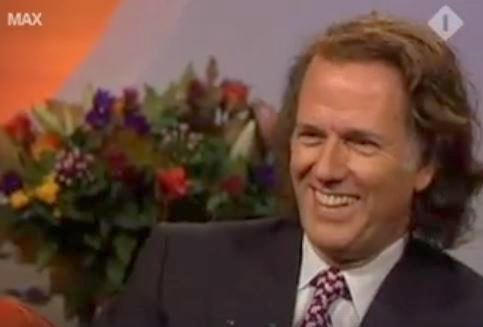 Golden Oldie from 2005:
Talkshow by Catherine Keyl,
for Dutch broadcast MAX.
André's class mate
Camille Oostwegel speaks about
their school time.
Click on the picture
to watch the video, with
English subtitles.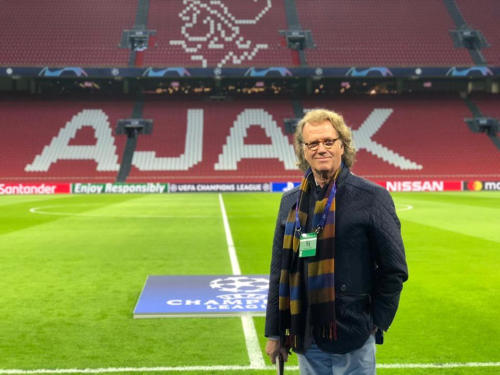 February 13, 2019.
For the 4th time André
performed prior to the
Champions League
Ajax's home game:
Ajax- Real Madrid,
in the Johan Cruyff ArenA
in Amsterdam.
Click on the picture to
watch the video.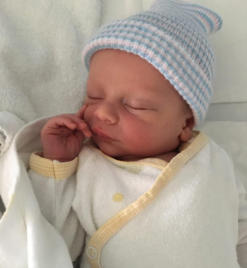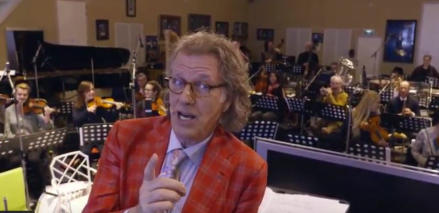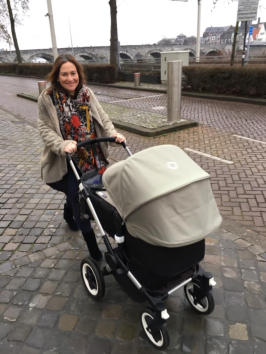 On February 8, 2019
MATEO
was born.
He is the son of Laura Engel
and Pascal Mestrom.
Welcome to the world Mateo,
we wish the parents lots of
happiness.
Click on the baby picture.
February 2019.
Seven Lisbon concerts in March
and three in November 2019.
André started the rehearsals in his
studio. Listen to a nice Portuguese folk
song. Click on the picture.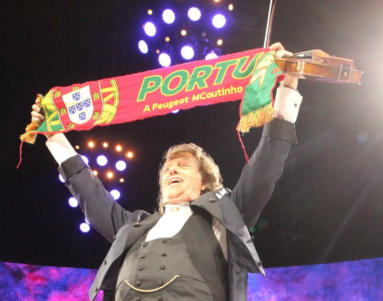 March 2019.
Ruud and Ineke attended
one of the Lisbon concerts.
Click on the picture to read their
report.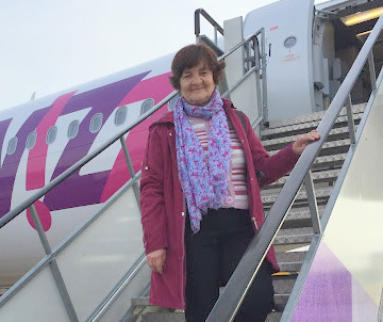 April 10, 2019.
Lorelei and Kavan Hunt traveled from
the UK to Romania to attend one of
the concerts in Cluj-Napoca.
Click on the picture to read Lorelei's report.
It was the first time that she attended and
André concert in her homeland Romania.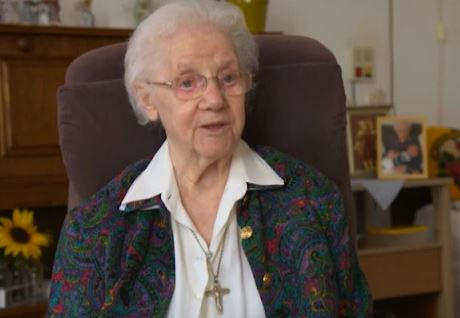 March 24, 2019.
Sister Leona 105 years old.
Dutch TV "Kruispunt",
Interview with Sister Leona.
Click on the picture to watch the
interview.
May 2019.
The Dutch TV station
AvroTros
published several short videoclips.
Click on the picture.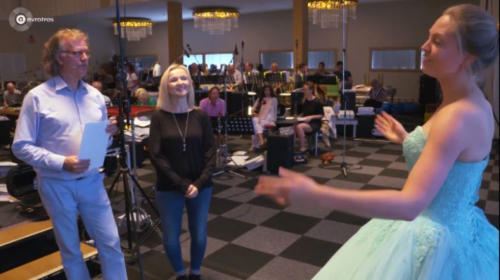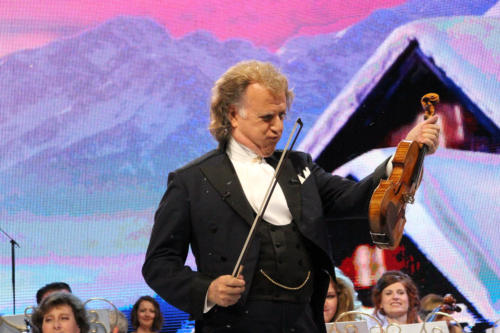 June 2, 2019.
Hilarious Snow Waltz in
Lodz, Poland.
Report and photos/video
by Julia McCarthy-Fox and
Kathy Prater.
Click on the picture.
June 6, 2019.
First time a concert in
Skopje, North Macedonia.
In April 2019 André was
interviewed by journalist Branka
Kostic-Markovic from
"Literatura.mk. Astrorum",
who visited him at his
castle in Maastricht.
Click on the picture.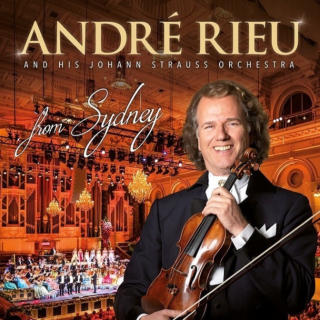 André Rieu on Facebook, June 2019.
Hello my dear fans,
I
am very excited to announce the pre-order
of my brand new DVD of our wonderful New
Year's Concert from Sydney 2018 which will
be released on 1st November 2019!
Hopefully you feel the same joy watching it as we felt
performing this festive concert at the iconic Townhall.
Now all of you can also be part of it and share the
magic of Christmas and New Year's Day with us.
Love, André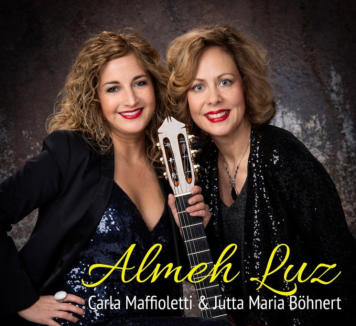 June 9, 2019.
Surprise!!! Tickets go on sale today!!
Extra concert "Almeh Luz" in Maastricht
by Carla Maffioletti and Jutta Maria Böhnert.
on Sunday July 7, at 2 PM.
An afternoon filled with
delightful voices in the luxurous Mestrom
Chandeliers Gallery, St. Annalaan 42, Maastricht.
€ 35.00 per ticket, including a welcoming drink.
Limited seats available, so book your ticket soon
at mestromengelevents@gmail.com.
After having received your booking, Laura Engel and
Pascal (her husband) will give you more details
about how to pay.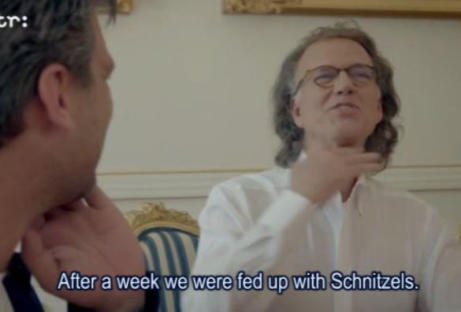 June 15, 2019.
Dutch TV Program by NTR,
NPO 2, titled "The Potato
eaters". It is about food.
In this edition: the connection between
a Wiener Schnitzel, the Austrian field
marshal Radetzky, and André Rieu.
Reporter Joris Vermeer visits André in
his castle in Maastricht.
Click on the picture.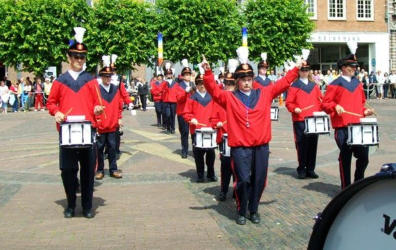 June 15, 2019.
Dutch TV program: "Hart van Nederland"
(Heart of the Netherlands) broadcast a video
clip:
André Rieu comes to the rescue
for robbed brass band.
Click on the picture.