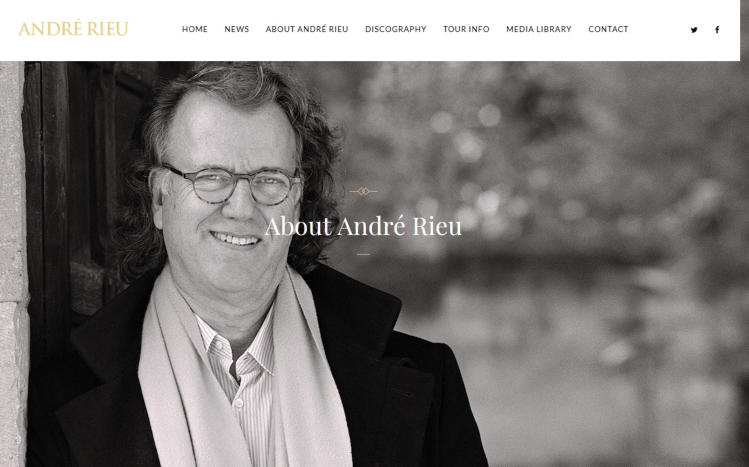 A Dutch violinist, conductor and showman. Rieu has sold more than 40 million albums worldwide.
Crowned the "King of Waltz" by the media, Rieu believes that everyone can enjoy classical music.
Following in the footsteps of Johann Strauss himself, he encourages his audiences to get out of their
seats and waltz in the aisles. Together with his 50-pieces Johann Strauss Orchestra, he tours on five
continents. Every year, more than 700,00 fans attend an André Rieu concert, establishing him as one of
the top ten touring acts in the world. In 2008 he was crowned number 1 Classic Artist in the US and
scored more than 100x Platinum in Australia.
André Rieu lives in a castle in Maastricht where the real d'Artagnan was said to have had his last
breakfast before he died in battle serving Louis XIV. It's a castle that André Rieu as a child used to visit to
take piano lessons, but he dreamed of living in the castle, renovating it, making it light, filled with golden
chandeliers and beautiful paintings. Encouraged by his father, a symphony conductor, Rieu began violin
lessons at the age of five. Rieu's training eventually brought him to the Royal Conservatory of Brussels
where he was awarded the Premier Prix (First Price).
In 1987, he formed the Johann Strauss Orchestra.
The big break
His performance at a big football match between Amsterdam Football Club Ajax and the German Club
Bayern Munich, he says, was a turning point. "One minute before the break, Ajax scored, which made the
audience outrageously happy," he said. "I then performed the second waltz on the pitch during
intermission and the whole audience was swaying and singing along. That year, I sold more records in the
Netherlands than Michael Jackson, all because of this one waltz."
After the Netherlands had been conquered, the rest of the world followed. His albums are bought
everywhere from New Zealand to Japan and he has sold over 30 million copies worldwide. From his
successful records came his even more successful concerts. André Rieu and the Johann Strauss
Orchestra now perform in Australia, Japan, South Korea, Canada, the US, and across Europe.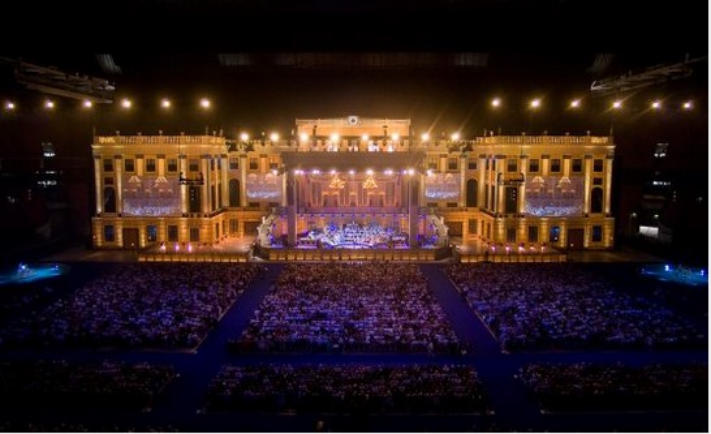 His live shows are an extravaganza of crinolined ladies. Every costume he gives personal approval, fairy
tale castles and ice rinks. The most excessive and extravagant show to take on the road. In 2007 Rieu
even built a full-size reproduction of Vienna's imperial Schönbrunn Palace as a stage set for his "World
Stadium Tour: A Romantic Vienna Night". The biggest stage set ever to go on tour. With 125 meters wide,
30 meters deep and 35 meters high it only fitted in the largest stadiums. The set included 2 ice-skating
rinks, 2 fountains, and a ballroom dance floor situated above and behind the Orchestra. Rieu's largest
concert attendance to date was 38,605 in Melbourne's Telstra Dome.
André the architect
"If I would ever put down my violin I would be an architect. I am always building." Although he's referring to
the renovations on his own private castle, it is a metaphor to how he rebuilt the waltz. "I never say stand up
and dance to an audience, they simply do. It's because of the way you might play the Danube." He sings to
the tune of Blue Danube, a tired sleepy song, and then he sings it in a different time signature that brings a
smile to the face and a tap to the toe.
Waltz as mirror of life
"The waltz is a very important part of my life. It is an important way to express my positiveness, my
bringing humor to the world. The waltz can be sad and at the same time uplifting, so you have to recognize
the uplifting part, as well as seeing life from both sides. The waltz encapsulates that. It's very interesting
what a waltz does to an audience. You are in my audience and you let yourself go. You give yourself to me
and the waltz will grab you, unless you say, 'No, I don't want to,' then the waltz will not reach you."
Following his dream
André Rieu was born very near to where he now lives. He started off working in a classical orchestra. "My
colleagues only ever spoke about money and union stuff. I was unhappier every day because nobody
spoke about music. Marjorie, my wife, was a German and Italian teacher back then. She said: "I will earn
the money, so you can follow your dream." And that was before my orchestra. So in 1987 we started to
rehearse. It was a 14 piece orchestra."
Head in the clouds
Now he has an empire of which one of his sons is a vice-president. His other son is a painter. He says his
sons are opposites. One has his head in the clouds, the other on the ground. "I am in the skies and on the
ground. People are always asking me: how is it possible to be a businessman and an artist at the same
time? My big example is Johann Strauss. He had five orchestras and he wrote fantastic music."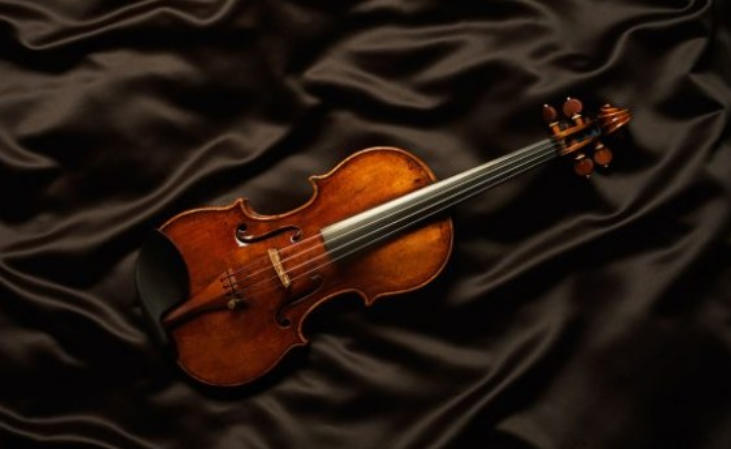 Rieu is an avid conservationist, breeds exotic plants, and saves forests. He believes in putting back. His
Stradivarius violin is worth several million euros and is always with him. Does he sleep with his violin?
"No, I sleep with my wife, but the violin is in between. It's 400 years old and it's a responsibility. I'm not
afraid to work with it or jump with it but it's always there. I don't see it as a male or female in that romantic
way, I see it like a part of my life and part of my body."
Marjorie Rieu
His wife works with him creating the tour, the sets, the costumes, the venues. But she never travels with
him on the road. "I am married for 35 years, and you know why?, because my wife is never with me on the
road. I have been touring now for 30 years and I will stay touring for another 60 years." So that will make
you 120. I question: does he really believe he can live that long?" I don't believe it.
"It's true. Music has a healing quality. Scientists have proved that. It's the way we play music. We are not
on stage to show how good we are. We are on stage to make people have a wonderful time. It sounds like
a cliché, but I know it's true."
Posted in January 2021.
Have you ever seen André's Press Info Page?
As far as we can see, it was written in 2010, since he writes about his marriage of 35 year, and we know
that he married Marjorie in 1975. He started the Maastricht Salon Orchestra in 1978 and the Johann
Strauss Orchestra in 1987. Currently the orchestra/choir/soloists has 60 members. Together with the
technical staff, André has about 110 people on his payroll.