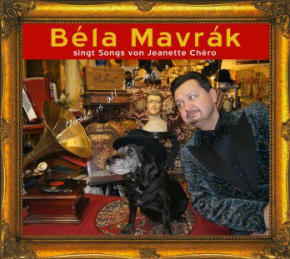 Facebook, March 13, 2015:
My new CD is finally coming and I am so excited! Music is all for me!
"Béla Mavrák sings songs from Jeanette Chéro"
will be released on April 24, 2015.
Retro, swing and cabaret music from the past, modernized and styled for the present time.
Listen to samples of all songs and click HERE to pre-order now and listen to the songs.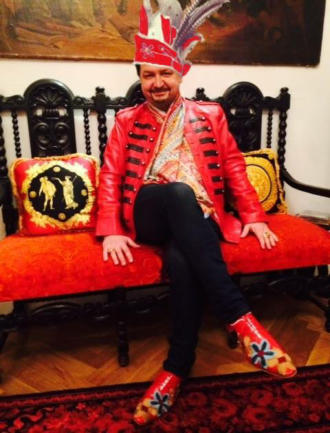 Winter-sale shopping in Cologne. And this is Béla's carnival outfit in February 2015.
Photos from Béla's Facebook Page.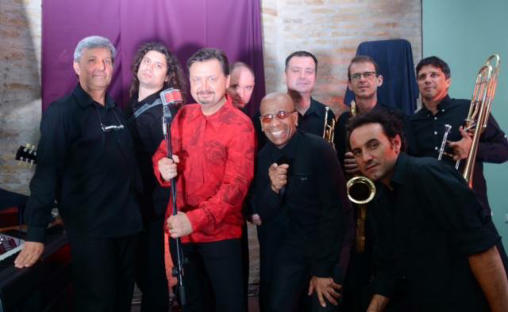 Béla on Facebook
August 6th 2014.
Today we recorded a new song,
written for a big band and called:
"Music is all for me".
Music is everything.
It feeds me and my life.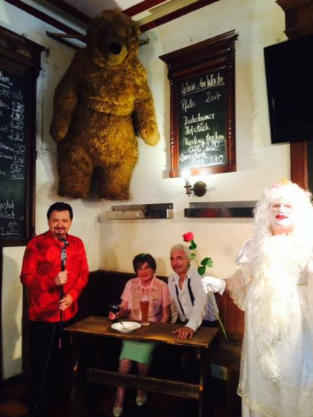 Béla on Facebook
August 2nd 2014.
Today we recorded a music video in pub
Lapidarium in Cologne. It's a video for the
song "Das Leben ohne Liebe" (Life without
love is like soup without salt), written by the
lady in the green skirt, former cabaret singer
Christiane Schartner (stage name Jeanette
Chéro). Next to her is German actor Ralf
Richter, who plays a part in the clip too! I am
so stoked about the project, I hope you'll
love it when it's all done.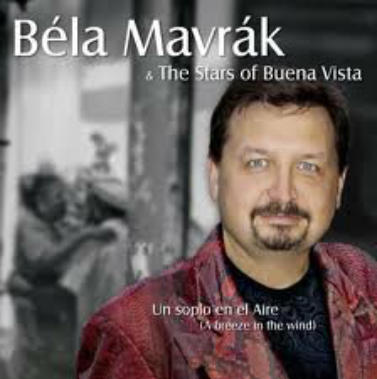 Béla's newest CD: October 2010:
"Music is a human thing, a warm thing, something
that touches the heart." That is the view of the world-
famous Hungarian Béla Mavrák, who takes a great
personal interest in the most far-flung tribes in the
world. This quotation was the result of his visit to a
tribe in Papua New Guinea, who received him as
their first white visitor and adorned his farewell aria
with unusual Aborigine vocals. His voice is heard and
loved all over the globe. No lesser a personage than
Lord Yehudi Menuhin accompanied the star tenor in
1999 at a concert performance in aid of the German
Yehudi Menuhin Fund. It was from him that Mavrák
adopted the humility of a great star which has gained
him the worldwide affection of his fans, although
since 2006 his international stage performances
have become a little more ostentatious.
Star violinist André Rieu enlisted Béla Mavrák to join his ensemble and made him known to an audience of
millions in all the continents of the world. Now, with "Un Soplo en el Aire" Mavrák has fulfilled a long-held
dream in between his world tours with the great violinist Rieu from Maastricht. Whilst visiting Cuba he once
again felt that strong urge to get to know the people and the origins of their culture. It was in some ways a
melancholy experience, because the Cuba of the past has changed dramatically. His brand-new album
expresses this change: grandiose vocals – Buena Vista feeling – passion and emotion!
http://www.musicacubana.de/en/bela-mavrak-the-stars-of-buena-vista.html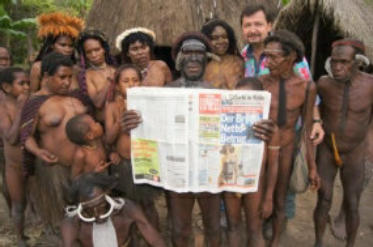 What is Béla Mavrák doing in Western New Guinea?
Is he performing for the people of the Dani tribe in
the Baliem Valley? Or does he teach the Papuas to
read the Cologne newspaper? Béla shows the Dani
tribe chief an article in the Cologne newspaper about
the upcoming release of his single
"A Better Day", recorded in New Guinea.
Béla is among true friends. Ruud and Ineke were
there in 1995 and the Dani's are wonderful people.
Congratulations Béla and Monica, we wish you lots of happiness.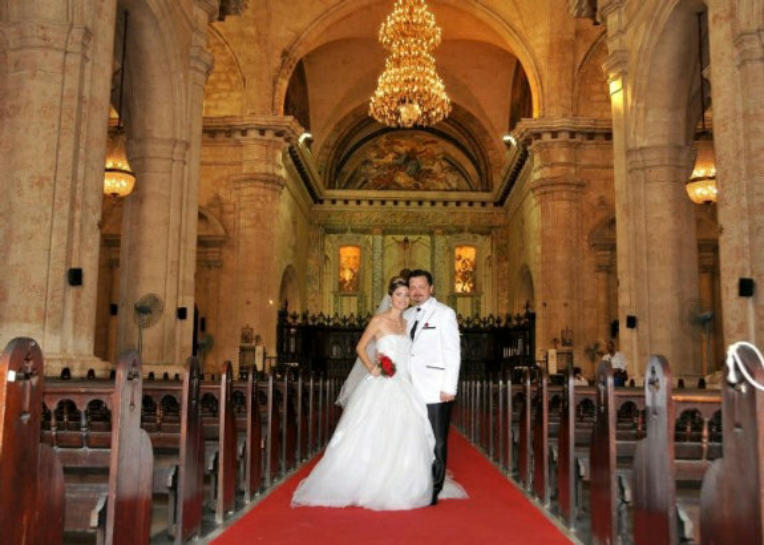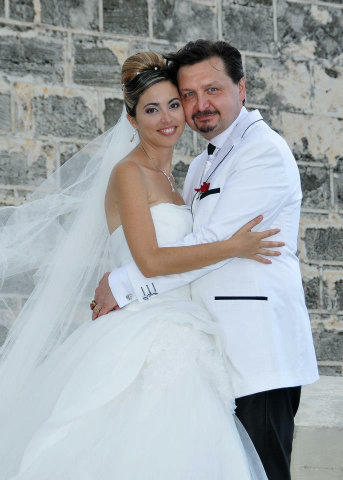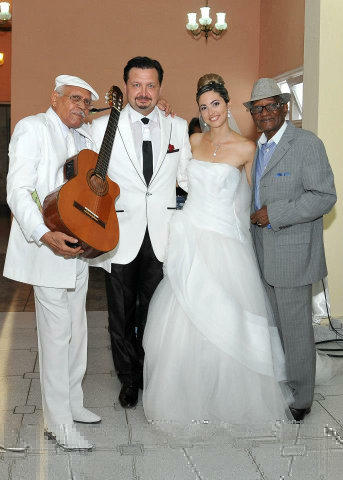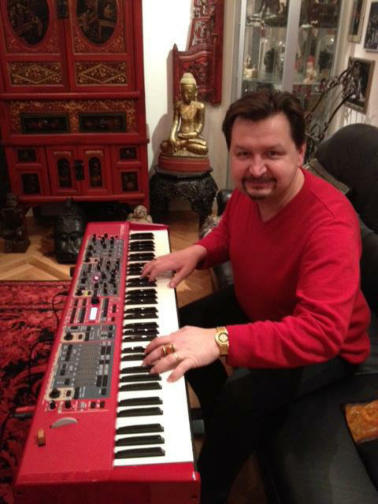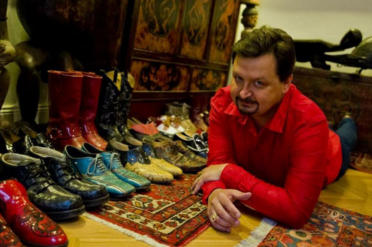 In 2010 the German TV had broadcast a program
about Béla. The video from November 2008 is on our
website under Previous items Jan- July 2010 with the
title
At home with Béla Mavrák.
Click here or on the picture, to see the video and
meet Béla at his home in Cologne, Germany.
A 2007 DOCUMENTARY in Hongarian language, about Béla Mavrák.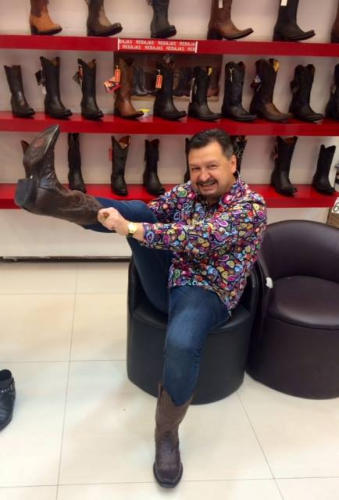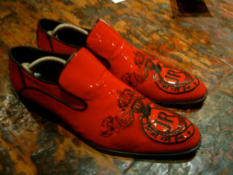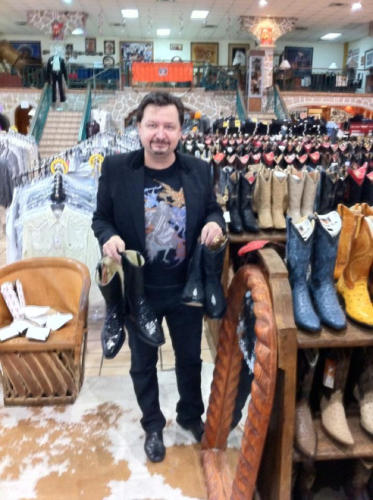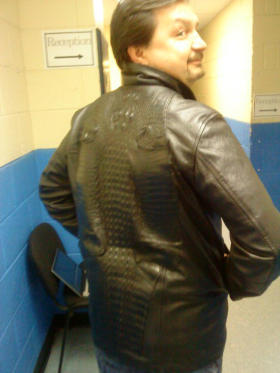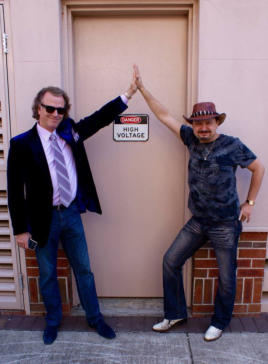 Béla's hobby for
extravagant shoes, boots
and clothes.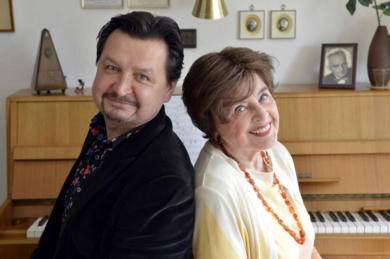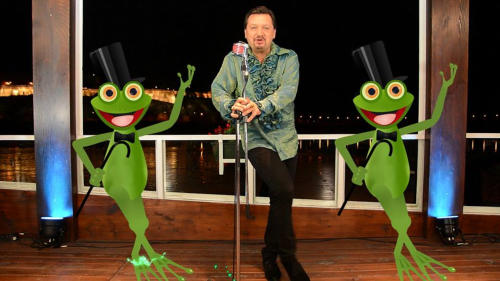 August 2014.
Recordings on board of a
Donau cruiser for the CD
"Hello my dear" (with
animation).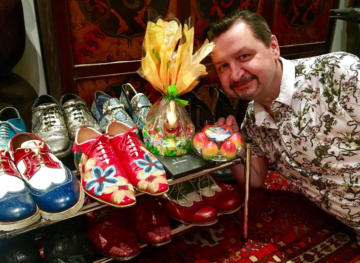 Click HERE to go to Béla Mavrák page 2.
The Platin tenors started with André and the Johann Strauss Orchestra in 2005, with Thomas Greuel from
Germany. In 2015 Eric Reddet from France joined them and in 2018 Serge Bosch from Belgium. Gary
Bennett (from Australia) and Béla Mavrák (from Hungary) were there all the time from the beginning (2005).