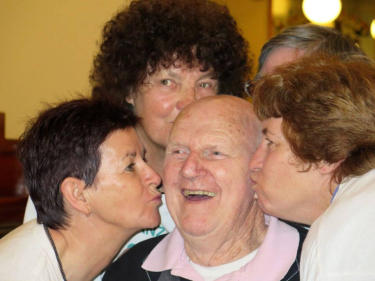 July 23, 2018: In Memoriam:
Bill Henderson, (94), New Zealand.
This morning we received the sad message that our dear
friend Bill Henderson has passed away on Monday July
23rd 2018, at the age of 94. Bill, accompanied by his
daughter Barbara, attended many André Rieu concerts all
over the world. For several years in a row they attended
the Maastricht concerts and recently (November 2017) we
met Bill and Barbara at the fan dinner and André concert
in San Jose, California, USA. They traveled all the way
from New Zealand, sightseeing the USA West Coast,
posted a picture of a tour to Mount Rainier, which is the
highest volcano of the State Washington, near Seattle!
Bill loved the André Rieu concerts and the fans. And the
fans loved him. He was a blessed man to have a daughter
like Barbara who took him everywhere. Our sincere
condolences go to Barbara and the family.
Bye bye Bill, we will never forget you.
Rest in peace.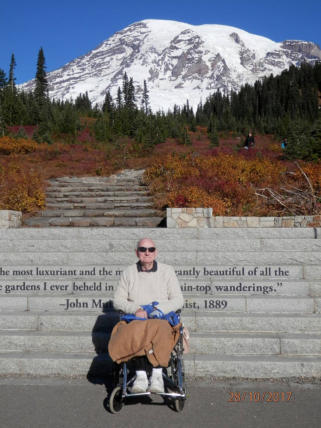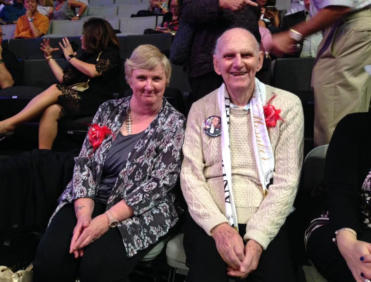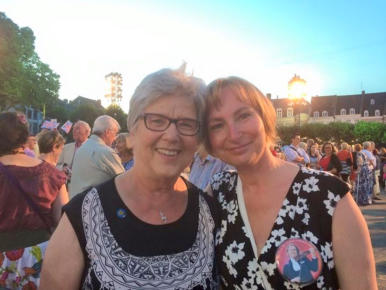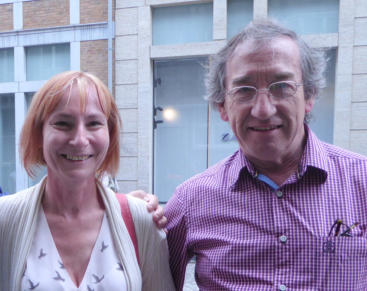 July 29, 2018.
In Memoriam: Krystyna Pasnik (52), Poland.
Today we received the following message by Kenneth Baker: "It is with sadness in my heart that I must
inform you that Krystyna Pasnik died this morning due to complications with her diabetes. I am heartbroken.
I lost my best friend and partner and will always treasure our time and memories we shared together. Rest
in peace my sweatheart. Yours always, Ken".
We have met Krystyna and Ken several times in Maastricht, 2015, 2016. Even this year!
In the third week of July 2018 we met Ken and Krystyna in Maastricht where they enjoyed the Andr
é Rieu
concerts.
It is hard to believe that she now has passed away. Apart from her interest in André, Krystyna was a very
skilled tailoress, who specialised in military dress uniforms for members of the UK forces. Krystyna hailed
from Poland but lived in the UK. Our deepest sympathy goes to Ken and the family.
We wish you strenght to bear the loss. Krystyna was only 52 years old.
Click HERE to go to
"In Memoriam" page 4
(second half of 2018 - 2019)
Click HERE to go to
"In Memoriam" page 2.
(2017 and first half of 2018).
Click HERE to go to
"In Memoriam" page 1.
(2012 - 2016).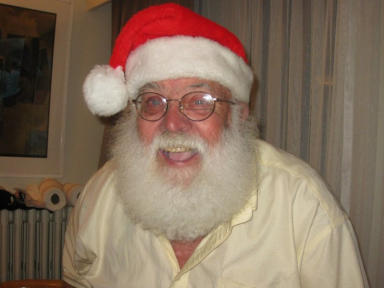 September 20, 2018.
In Memoriam: Douglas R. Whalen, USA (75).
We were saddened to receive a message informing us that our dear friend "Santa" Doug has passed away
at the age of 75. We have known Doug and JoAnn for a long time. They were big André Rieu fans and
together we attended concerts in 2007, 2008, 2009 and 2010 in Maastricht, Amsterdam and Toronto. We'll
never forget Doug's kindness, humor, friendship and fun, during all these years. We'll cherish these
memories in our hearts. Our deepest sympathy goes out to JoAnn and the Whalen family.
Dear Doug, thanks for your friendship. With love from Ruud and Ineke from Holland.
From Facebook, by Doug's son James Whalen.
Today the world lost a great man. A true friend to all. To me a man who lived to a standard far greater then
most today live by. To me he lived by a set a morals and standards that has been lost from generation to
generation and has almost been forgotten.The definition of old school. He truly lived by sharing, helping,
and giving, and making others smile. Weather it be from occupation, music, magic, charity, dressing up like
Santa, or taking someone fishing, or any talent or skill he possessed that could make someone else's day
better. If you needed help or a smile brought to your face he could find a way to make it happen. A true
renaissance man. He was a Navy Corp Man, Portsmouth Police Detective, A commercial pilot who flew
organs, Director of Dialysis at Portsmouth general hospital, a business owner of multiple business, a
magician, an outstanding pianist, a great husband, a great grandfather, and to me the best Dad ever.
Douglas R. Whalen, I will miss you to an extent that no one will ever know. Rest, at last rest, if anyone has
ever earned it, you did. Every day I will try to live and perform to the standards that you worked so hard to
instill in me. I love you dad. And I will always wish that I would have had one last chance to tell you.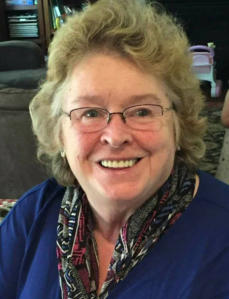 October 28th, 2018.
In Memoriam: Helen Barcroft, USA (72).
From Facebook,
by her daughter Audrey Barcroft Owens:
"It is with sincere sadness I share the sudden loss of my amazing mom,
Helen Barcroft. She passed away peacefully on Sunday evening
(October 28, 2018) after a short illness. She will be missed every day
by all who knew her, especially her beloved granddaughters".
And she will also be missed by all of the André Rieu fans who knew her.
She was an enthusiastic member of the Harmony Parlor. Our sincere
condolences go to the family. We wish them much strength to bear the
loss.
Helen's obituary with the Memorial Service information.
Helen M. Barcroft, age 72, died on Sunday, October 28, 2018, at Howard County General Hospital after a
short illness. She was born in Kilmallock, County Limerick, Ireland, to Patrick and Mary Dinan and was the
youngest of three daughters. As a youth, Helen traveled and lived throughout Europe until she came to the
United States at age 20. She soon met and married her husband Harry and began a new life in America.
Helen was preceded in death by her parents, her husband and her sister Peggy. She is survived by her
sister Mary Sheehy, her son Brian, her daughter Audrey (Duane) Owens, and her two granddaughters,
Virginia and Fiona Owens. Helen will be remembered as a loving, selfless care giver to her patients and to
all who knew her. A Memorial Service will be held on Friday, November 2, 2018 at 10 am at Bethel Baptist
Church, 4261 Montgomery Road, Ellicott City. In lieu of flowers, contributions may be made to the American
Heart Association or the American Cancer Society.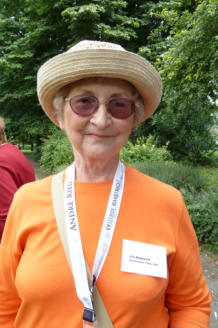 December 18, 2018.
In Memoriam: Iris Rudeseal, USA (78).
We are so sorry to inform you that Iris Rudeseal has lost her battle
with cancer. She was a long time André Rieu fan and attended
amongst others the concerts, fan dinners, and fan picnics in
Maastricht in 2013, 2014, 2015, 2017. She was a lovely person and
will be sadly missed. Our sincere condolences go out to her family
and friends. May she Rest In Peace.
By J. Mark Rudeseal: Iris had lymphoma back in 2016 and it was in
remission. This past summer it came back and she had tumors in her
stomach and her liver. She started chemo again but it was not
helpful. She passed away at home on Tuesday December 18th at 1
pm at her house. Steve, her son, was with her. She was preceded in
death by her husband - Pat, her daughter - Patti Ann and a son -
Roger. She is survived by Steve her oldest son.
Her obituary is below:
Iris Ann Rudeseal, 78, of Brownwood, went to be with her Lord on December 18, 2018.
Iris was born to Woodrow and Etta Albertson in February, 1940 in Ola, Arkansas. She married William Pat
Rudeseal in Spiro, OK on March, 9, 1958 enjoying over 50 years together before he passed in 1999. Their
union was blessed with two sons and a daughter. Iris graduated from Tarleton State University with a
degree in Accounting. She worked for Henry D. Colyer, CPA for five years before working self employed as
a Certified Public Accountant herself, retiring in 2004. Iris was involved with the Kiwanis club, the Art
Association, Stars of Texas and the Women's club.
The funeral will be on Friday Dec. 21st at 10 am at the 1st United Methodist Church in Brownwood.
Address is 2500 11th St, Brownwood, Texas 76801. USA. Memorial Contributions can be made to First
United Methodist Church 2500 11th Street Brownwood, Texas 76801, Brownwood Art Association, Attention
Ann Williard P O Box 782 Brownwood, Texas 76801, or Charity of your choice.