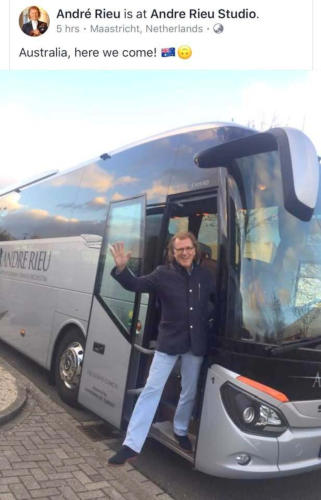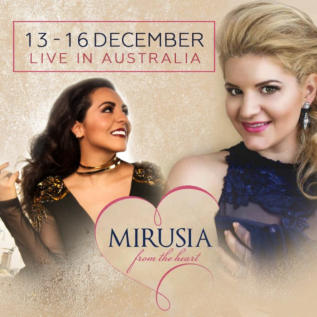 November/December 2018.
André Rieu and his Johann Strauss Orchestra leave
Maastricht to travel to Australia.
In the meantime Mirusia is joining a BRAVO Cruise
of Performing Arts. Carmen Monarcha also traveled
to Australia! Carmen will be Mirusia's special guest
on her solo tour in Australia, from 13 - 16 December
2018!
The excited Australian and New Zealand fans treated us with live reports and photos on Facebook!
The first concerts took place in the Rod Laver Arena in Melbourne.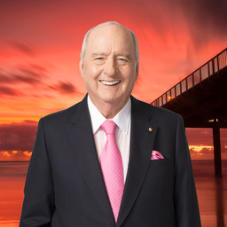 André live on the Alan Jones Breakfast Show,
both on Radio and the studio cam.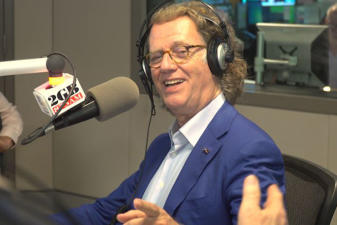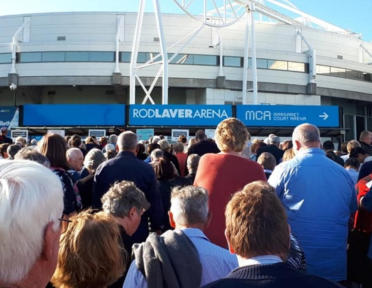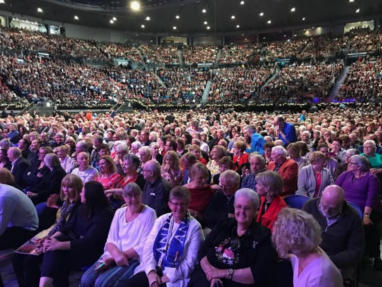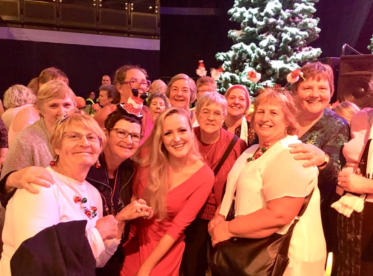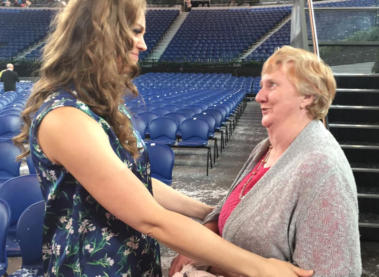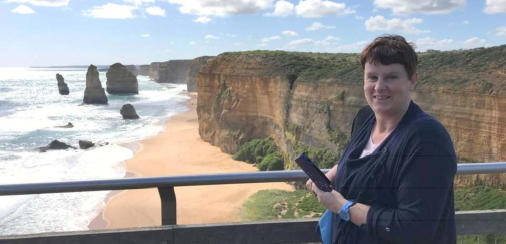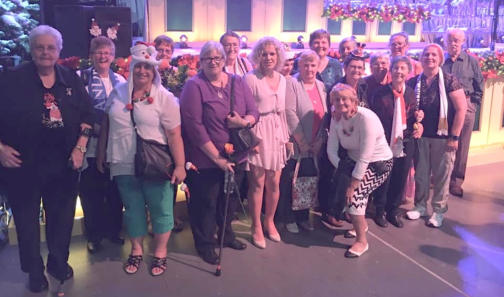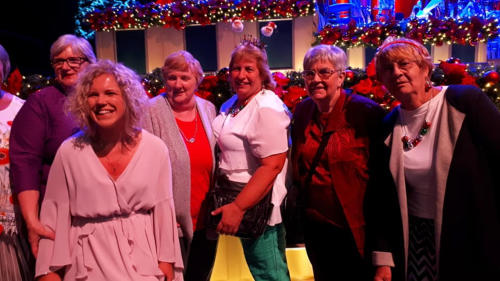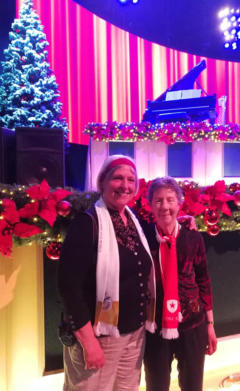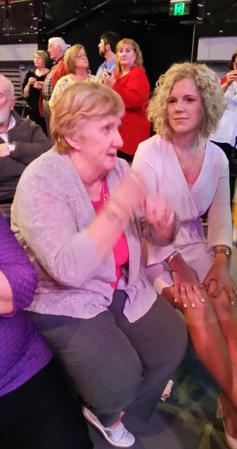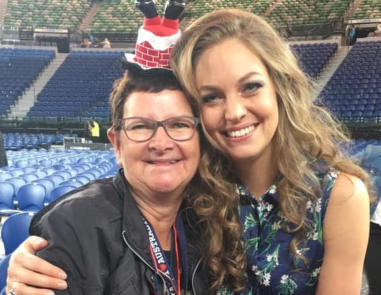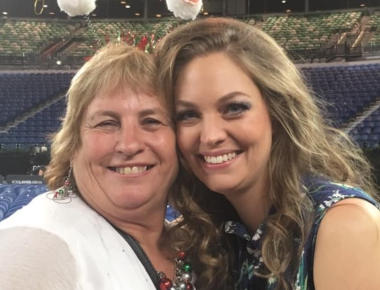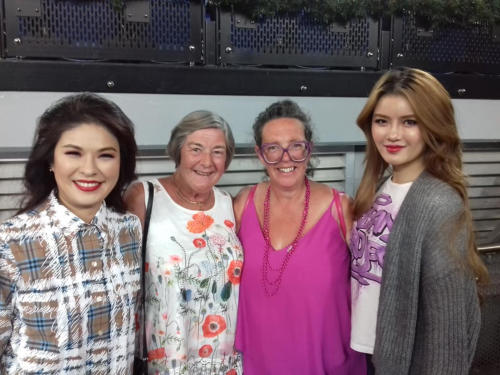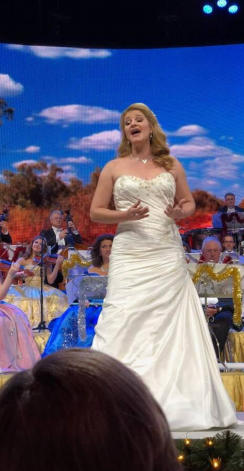 Mirusia made a surprise appearance in Melbourne. She was in
Noumea on the entertainment cruise in the morning and suddenly
appeared on stage in Melbourne that night. She sang: "I am
Australian". On the pictures: fans from Australia, New Zealand, UK
and even Holland!!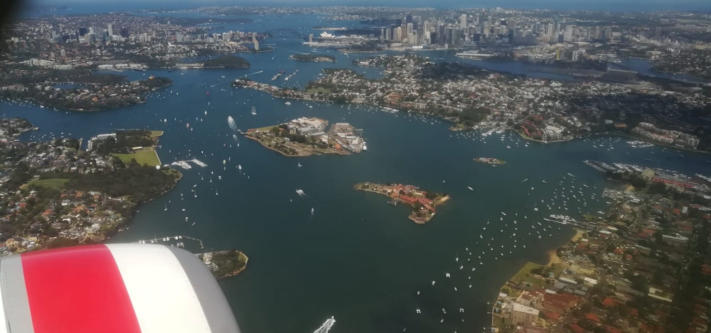 Next venue: Sydney, with the special Christmas/New Year's recordings in the Town Hall,
for the worldwide cinema broadcast. Photo from Facebook, by Vincenzo Viola: arrival at the Sydney Bay.

Photo below from Facebook, by Bela Mavrak. Sydney harbour.
Fun with the "big family". (below left: the Gracenotes). Photo-credits: Marcel van Hoorn.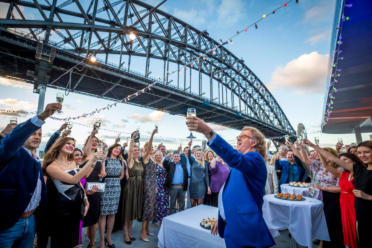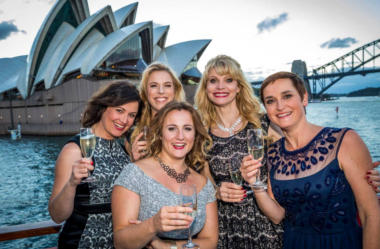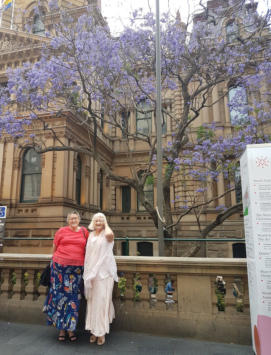 Sydney, November 20, 2018: THE Christmas concert for the world wide cinema broadcast,
in the 19th century Town Hall building, built in Victorian Style and listed
on the State Heritage Register. Nice purple Jacaranda trees in front!
Photos and report by Jennifer Harrison (from New Zealand) on Harmony Parlor Facebook:
André showed tonight what a true professional he truly is. He learned at half time that some cameras were
faulty and most of the first half hadn't been filmed!! Imagine how stressful that would have been as he only
had THIS opportunity to film for the cinemas and DVD. Although he must have felt frustrated, he never
showed it but calmly told the audience that most of the first half would need to be filmed again and that's
what happened! We were treated to four hours of concert and we loved it!!! Well done André...
I felt so sorry for you tonight, but also proud of how you handled a crisis!!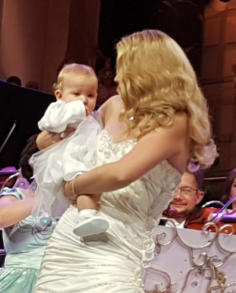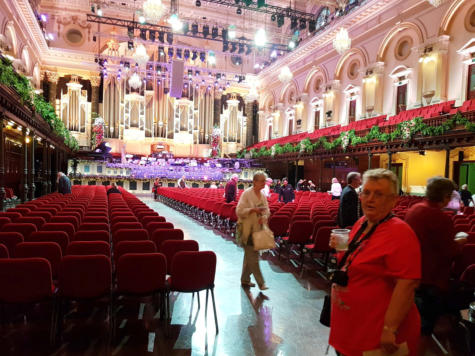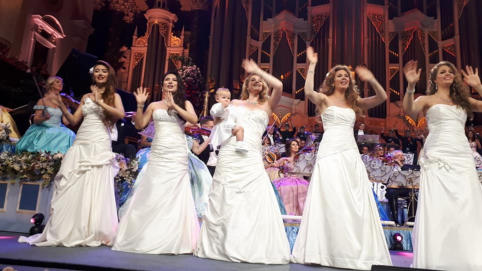 Facebook: Edwina Morgan: Fantastic night at Sydney Town Hall!! Lots of things went wrong in the filming
but André was amazing!!! The concert ended up going for four hours due to having to redo some pieces,
but boy what an atmosphere!!!
Elly Fleming: I believe that last night we saw a side of André we haven't usually seen. Apart from being the
total Professional that he is and the way he repeated the bits as required, I felt there was a certain
humbleness about the way he said a very heartfelt 'I love you' as he thanked us for our
understanding two or three times.
Trish Frei: I agree. You could see the agony on his face when things didn't turn out as they should.
He was so amazed we stayed for so long - and why wouldn't we! It was still a fab show!
I also thought the orchestra, tired as they were, didn't show their feelings and also carried on
professionally, still enjoying the moment.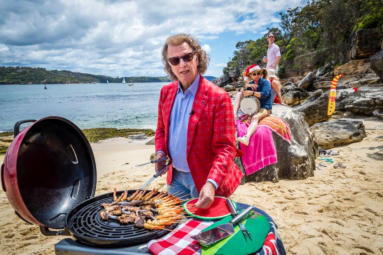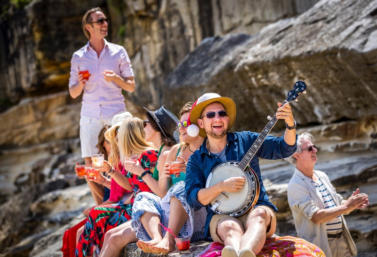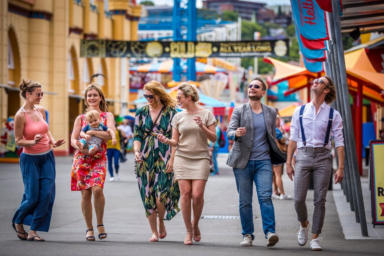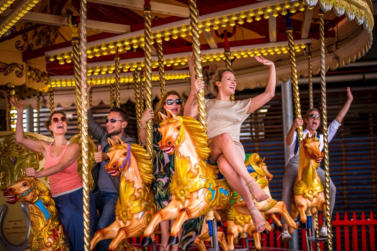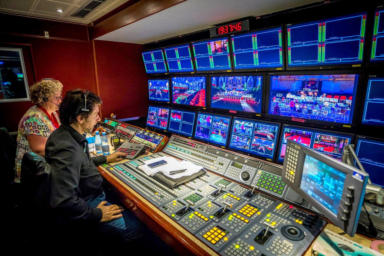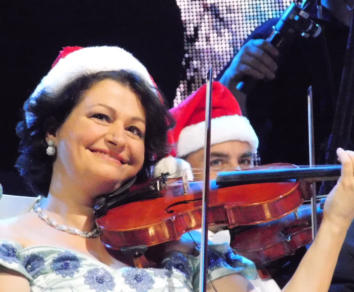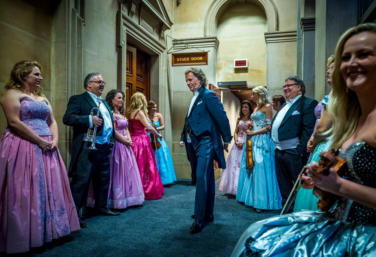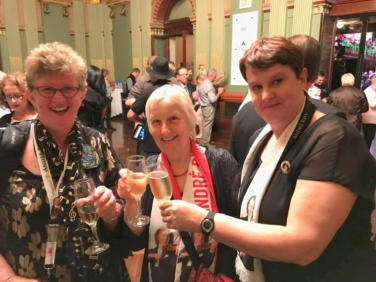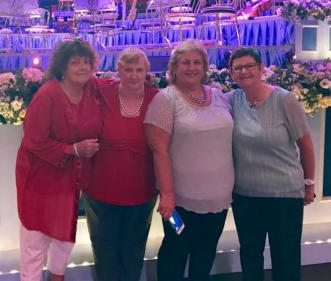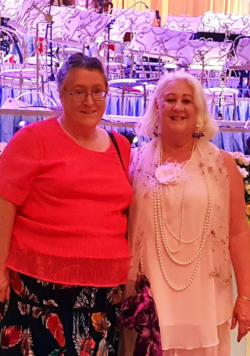 Photos taken by several fans, JSO-members and André's
photographer Marcel van Hoorn.
We loved to see Mirusia's daughter Sascha
and Vera Kool's (harpist) son Daniël.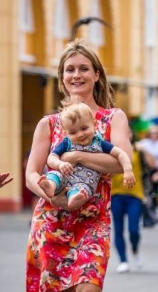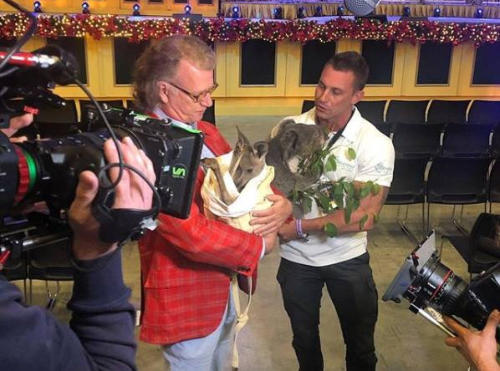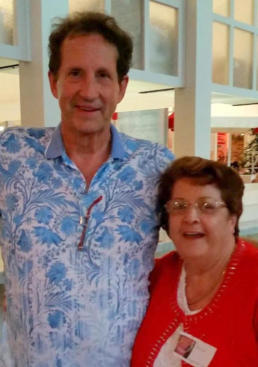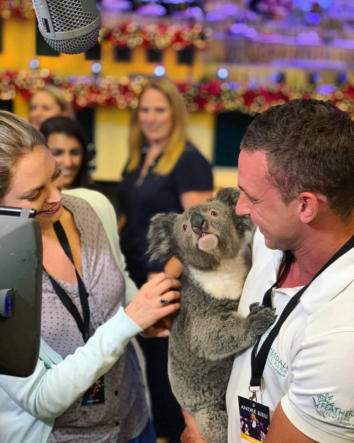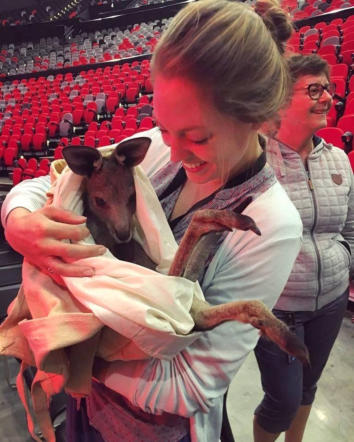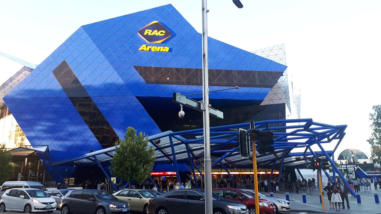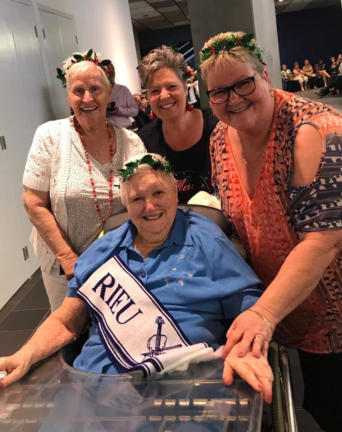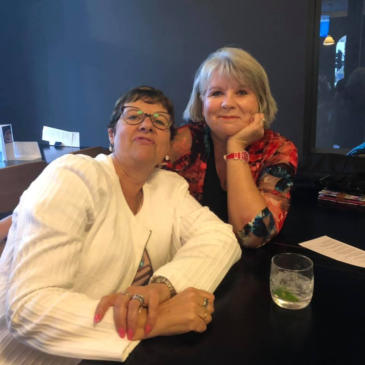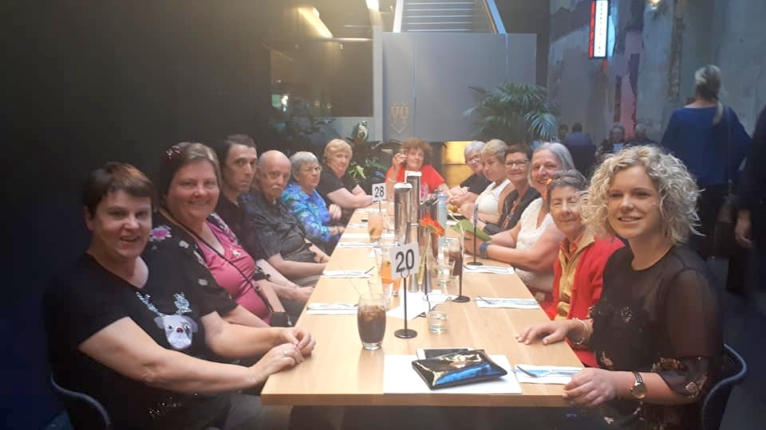 Last Australian concert in Perth.
Photos of an amazing group of fans, down under.
Facebook Nov. 24, 2018: by Wilma Brown.
What an amazing week we have had! Three very
special concerts, the last one here in Perth. We have
been to Melbourne and Sydney and met up with
many special friends from all over the world, all
thanks to André and his music. Thank you for the
music and the friendships made!!!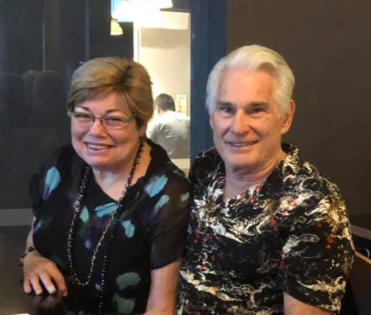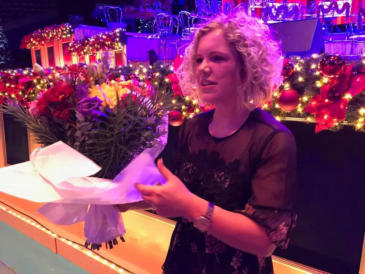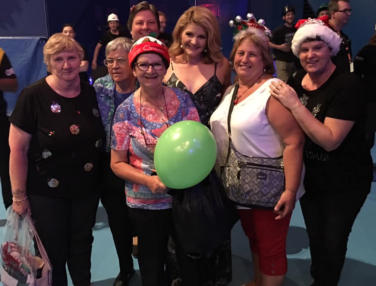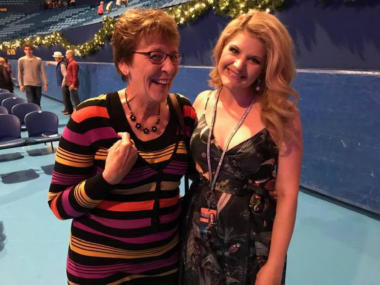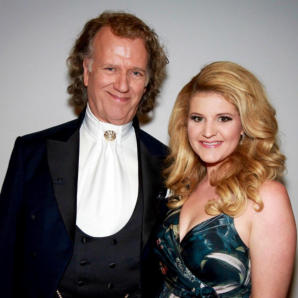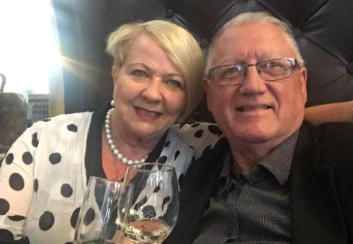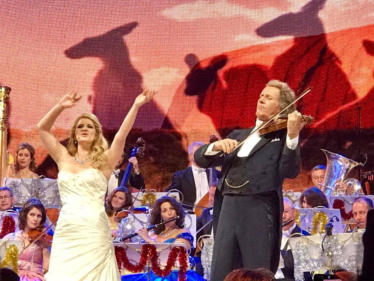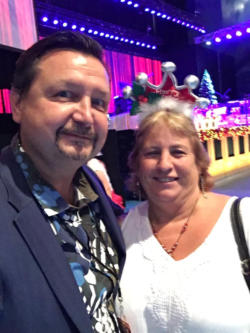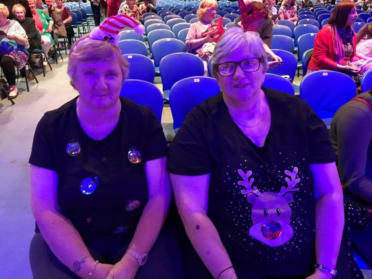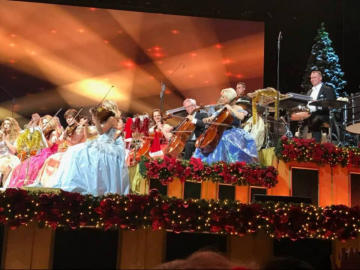 Mirusia on Facebook: Many thanks to my dear friend and mentor André Rieu, for having me as a special
surprise guest at his concerts in Australia. What a delight! Looking forward to the next time.
(Photo: Frank Steijns).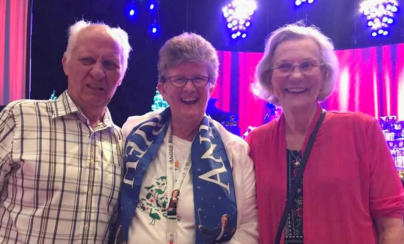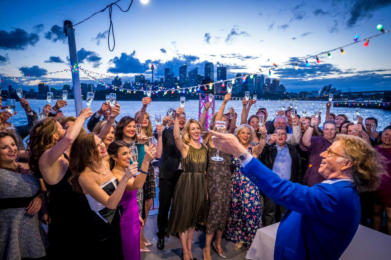 Facebook by Edwina Morgan:
Just like to thank Andre Rieu & the JSO for coming down under! The concerts were fantastic!! Thank you
so much to all of the members of the JSO who gave their precious time to talk and take photos with them
and to the Sopranos & Tenors for the time they spent for a quick chat or photo!! You guys rock!!!
Please come back soon and safe travels home.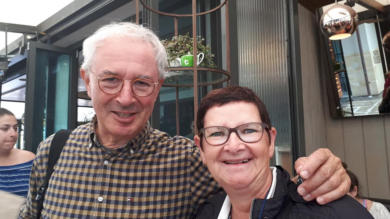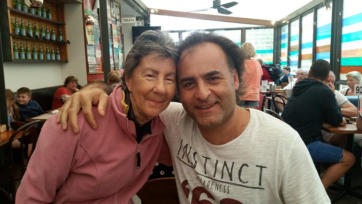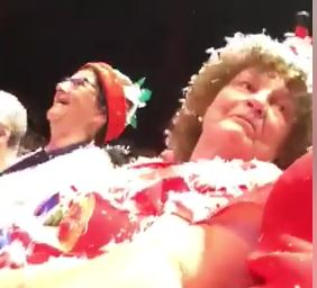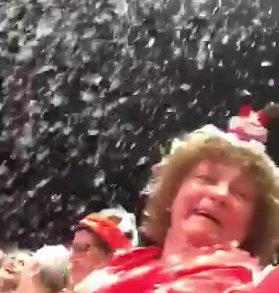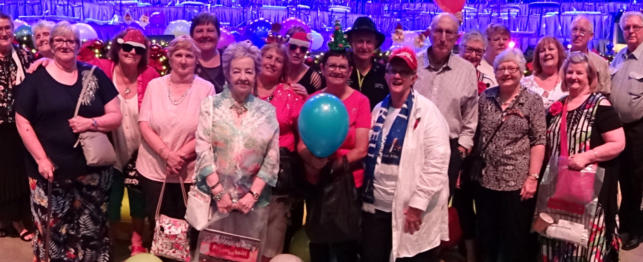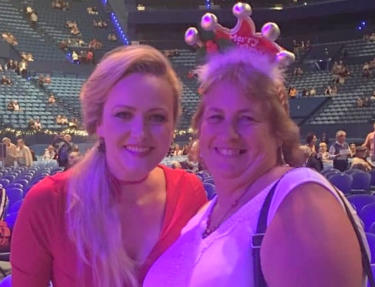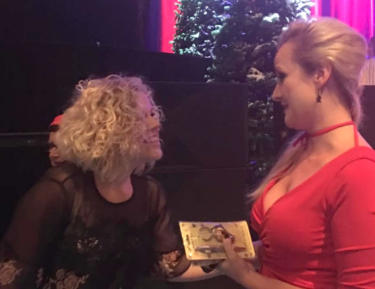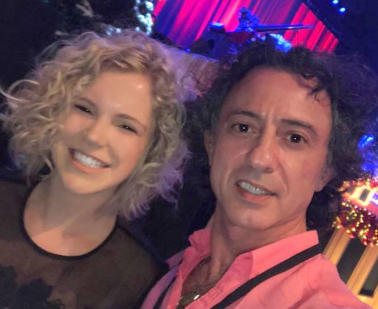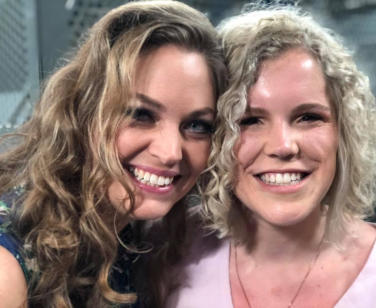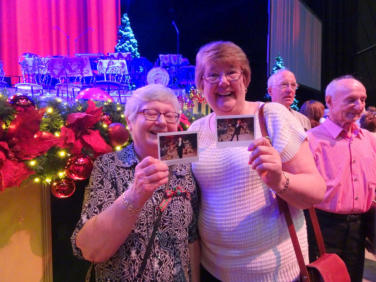 Below you may watch a wonderful photo/video show about two concerts in Sydney,
created by Jennifer Harrison (from New Zealand).
Thank you Jennifer!
From André's Facebook:
Hello from Sydney! André and Charlotte Hawkins are here to tell you all about
what you can expect from the New Year's concert in cinemas.
(To be shown in cinemas worldwide in January 2019).
T
he classical superstar beats his own record as his New Year's concert grosses more
than $4.6m worldwide, a first for music event cinema
IQ Magazine, by Anna Grace on 18 Jan. 2019. (About the cinema streaming of the Sydney concert).
The celebrity violinist has once again made cinematic music event history, as André Rieu New Year's
Concert from Sydney grossed over US$4.6 million worldwide, achieving unprecedented growth in music
event cinema. The so-called King of Waltz enjoyed the biggest opening weekend recorded for a concert
in the box office. Broadcast in cinemas worldwide, the concert grossed $4.6 million over the weekend,
including $2.3 million in the UK alone.
Piece of Magic Entertainment (POM), a company co-founded by Rieu in July 2017, produced and
distributed the concert. The show beat competition from other event cinema titles released in the last
year, such as Coldplay – A Head Full of Dreams and Muse Drones World Tour, which grossed $3.5
million and $2.5 million respectively.
With the addition of several encore screenings, it is expected that André Rieu's New Year Concert will
surpass $5 million in global takings.
"Once again the figures prove André's enduring success"
Rieu's fiercest competition is himself. In 2016, his Maastricht show became the highest-grossing music
concert of all time in the UK box office, taking £1.4 million. Rieu went on the beat this record two years
on the trot. His 2018 release, Amore – My Tribute to Love, grossed £1.66 million in box offices in the UK
and Republic of Ireland.
Since POM took over the distribution of Rieu's cinema events in 2017, the artist has enjoyed rapid
growth in established markets such as the UK (24%), as well as internationally, growing by 308% in
Spain, 120% in Germany, 39% in Canada, and 23% in the Netherlands.
"Once again the figures prove André's enduring success," says POM co-founder and CEO Caspar
Nadaud. "We are especially proud of opening new markets and establishing steady growth across the
world. Our aim is to continue this growth with André in cinemas."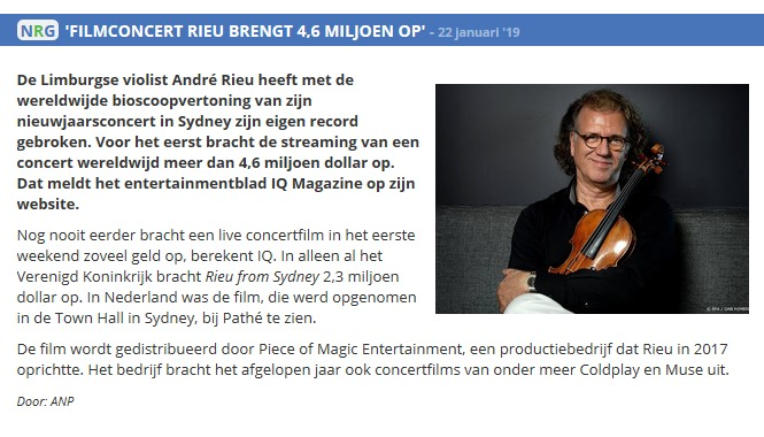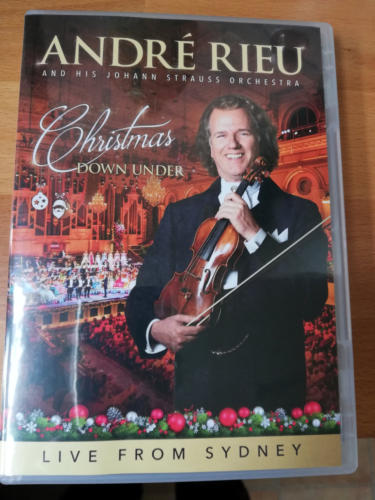 The DVD was released in November 2019.