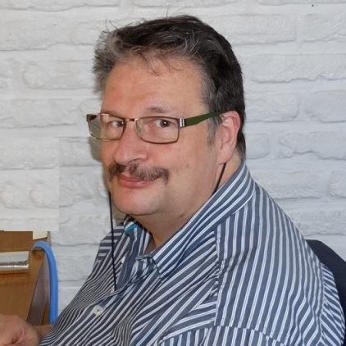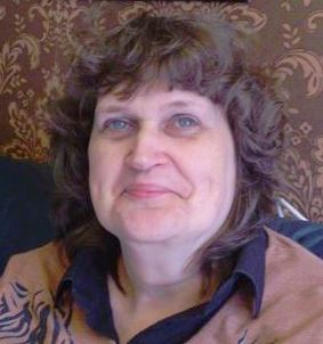 For almost four years these people have been misleading the André Rieu fans across the world, pretending
they were André's family, using the name Rieu, opening fake Facebook accounts, starting fake fan groups.
Their real names are George Groeneveld and Laura Binnekamp.
Today, we decided that enough is enough.
Read the message below, which was written and published with permission of ARP.
April 2018.
Currently a few more fake André Rieus are misleading the fans on Facebook, pretending to be AR:
showing profile photos of the real André Rieu.
THE FIRST THING EVERYONE SHOULD DO, is:
Go to your 'Privacy Settings' on your FB Page and check that your Messenger is set to "Friends Only".
Then you won't be getting messages from Fake André's anymore. You will only get messages from your
friends. If for some reason you still receive a message from "André Rieu", just Block and report it.
DO NOT TALK TO THESE SCAMMERS!
And then post a warning on your own page if you want to let your friends know about it.
It's up to everyone on Facebook or any Social Media to be responsible for your own security.
Be sure that the real André Rieu never writes messages to fans on Facebook or via PM.
He'll never ask for money or whatever. He has no adopted son with the name George Rieu,
he does not announce concerts or Meet and Greets on Facebook.
Don't become a member of any new FB group about the Rieu family, because the
Rieu family is not on Facebook. These groups are started by George Rieu or other scammers.
The right information about concerts can be found on André's official website: www.andrerieu.com.
André's one and only official Facebook account is: https://www.facebook.com/andrerieu/
with a blue check mark next to the account name.
So please report and block fake persons who are bothering you.
April 25, 2018.
You have probably noticed that falsehoods are being spread on Face Book concerning the Rieu family:
A certain George Groeneveld has allegedly been passing himself off as George Rieu, an adopted son of
Marjorie and André Rieu. Seasoned fans of course know that Marc and Pierre are the only true sons.
George Groeneveld, aka George Rieu, has therefore wrongly assumed this identity. He also claims to be a
member of André Rieu Productions, responsible for the registration of all CDs and DVDs. He is most
definitely NOT a part of André Rieu Productions (ARP).
He has allegedly invited Fans via Face Book for a matinee concert by André on the Vrijthof in Maastricht
next July. This is most definitely INCORRECT. These type of events are exclusively announced via the
official André Rieu website or via André's own newsletter, never in any other manner.
Several fans have also been invited by this George for a "Meet & Greet" with André after his concert
somewhere in the world, but of course they waited in vain, since André is most definitely not aware of such
arrangements, which result in the disappointment of all affected fans.
George's wife enthusiastically plays along in this scam and even calls herself Laura Rieu. So both,
allegedly, live in a fantasy world. As an example, there is a group on Face Book called "Pierre Rieu and his
dear children" which these impersonators manage. There they allegedly claim that Pierre and his wife have
four children. In addition to their (real) twins, they supposedly have two more children named: Laurentia and
Georgie, which of course is a FALSEHOOD. Photos of these two additional children are randomly taken
from the internet and they are definitely NOT the children of Pierre and his wife.
In the past there have been many discussions on Face Book on this subject, but it is now starting to be
really annoying for both the real Rieu families, André Rieu Productions and all the fans.
André's fans are only too happy to be informed about everything André, his family and the orchestra, but it
must be true and honest information.
Enjoy the only real André Rieu, his orchestra, their music and life!
Please SHARE this message!!!
July 27, 2018.
From André's personal Facebook account!!
PAY ATTENTION!
There are fake accounts that occur as André Rieu on social media (Facebook, Twitter, Instagram,
Pinterest). If you receive a private message or friend request from someone who claims to be André Rieu,
this is 100% FAKE. These are accounts of scammers who try to trick fans to give money. The fake
accounts are easy to recognize, because they do not have a blue check mark next to the account name,
(this check mark indicates the official status of the page).
If someone who pretends to be André Rieu contacts you, please immediately report the account to
Facebook. The more people report the account, the faster Facebook will close the account.
More information about reporting profiles can be found here:
https://www.facebook.com/help/174210519303259
Never give personal details or money to anyone on social media that pretends to be André Rieu
or any other celebrity. Thank you and be careful!
Team André Rieu.
How to report FAKE ACCOUNTS.