August 2nd 2017:
Interview with Mirusia Louwerse
"Sharing a life in music from the
heart",
by Carolyn McDowall,
for: "The culture concept circle".
Click HERE.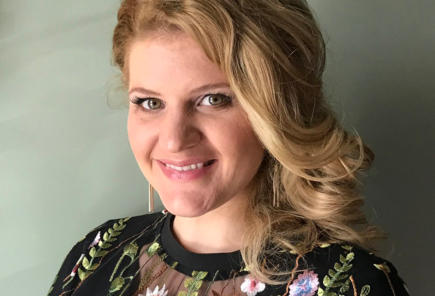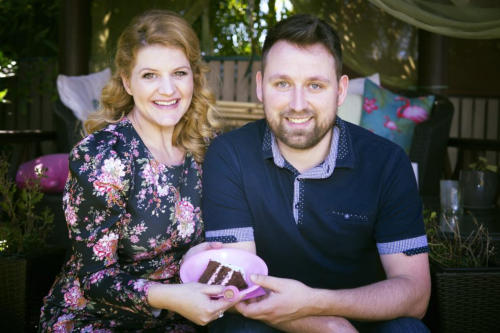 August 5th 2017:
Gender Reveal Cake.
Which color is inside the cake? Pink!! It's a girl!! Congratulations Mirusia and Youri.
Your little baby daughter will come to the world in early December 2017.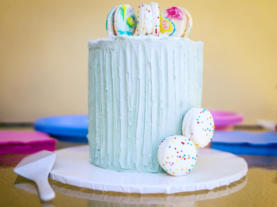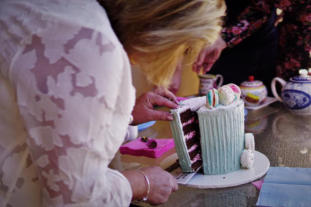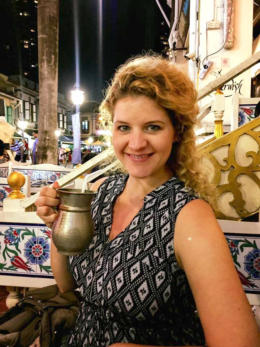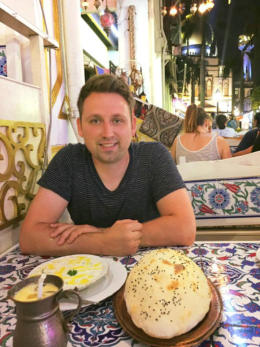 Facebook August 12, 2017:
Youri and I are on a
Babymoon in Singapore and
we love it here! We ate at a
wonderful restaurant in our
favourite area of Bugis. I had
a fantastic mango drink, and
coincidentally our baby is
currently as big as a large
mango! I am now 23 weeks
pregnant, over half way!
So many cultures come
together in this city and there
is such a feeling of serenity.
Have you been to Singapore
before? Youri ate balloon
bread with yoghurt dip.
We never heard of a "Babymoon". So we consulted Wikipedia: "A babymoon is a relaxing vacation taken by
couples who are expecting a child. Babymoons are often taken in luxurious locations, as the babymoon is
seen as the last vacation that the couple will have alone until their child leaves home when they reach legal
age. Babymoon travel is typically taken during the second trimester of pregnancy, when pre-natal
complications and pre-term birth risk is at its lowest". Enjoy your vacation Mirusia and Youri! We love your
Facebook messages and photos! It gives us the feeling to become all aunts and uncles of your baby!
Two pregnant sopranos! It's so lovely that one of my
best friends in the world is pregnant at the same
time as me. Big congratulations to my sister-in-song,
Carmen Monarcha. I can't wait to share baby
memories together.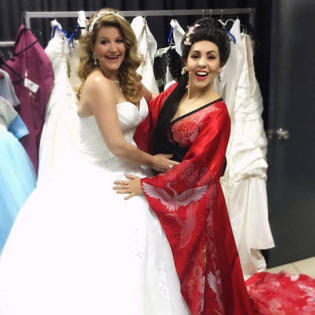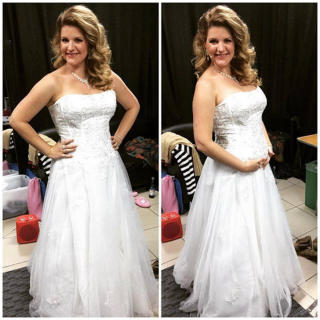 Facebook:
August 25,
2017.
Four
concerts in
Santiago de
Chile.
I am now officially 6 months pregnant and
therefore, my baby bump is starting to show.
So a new "maternity dress" for stage was
made by the amazing Gosia Tarnowski!
What do you think?
November 15th 2017: Weekend Magazine.
A Dream Pregnancy.
Mirusia Louwerse feels great. The Australian singer who
became famous when she began touring with André Rieu and
his orchestra, is pregnant with a daughter. "The due date is set
to 7 December and everything is going very well. My bump is
growing and I have had a dream pregnancy. The first few
weeks after finding out, I was worried I might get morning
sickness, but I never did!"
When Mirusia found out she was pregnant she found herself in
a rollercoaster of emotions. In the same period her
Grandmother, with whom she was very close, passed away.
"Youri and I are expecting a little girl and in that way it's almost
like the circle-of-life. Did you know that our daughter is "Made
in Holland"? Haha. We found out during my 'From the Heart'
tour. We can't wait till our daughter is born." Says the excited
singer.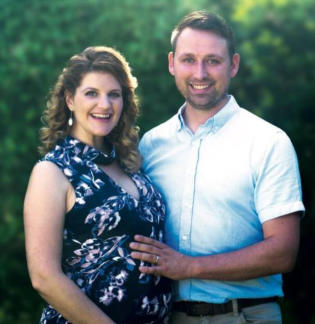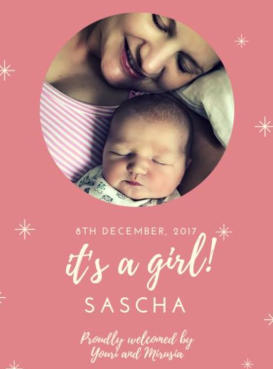 Born on December 8,
2017.
Welcome to the world:
Sascha.
Congratulations to her
parents
Youri and Mirusia.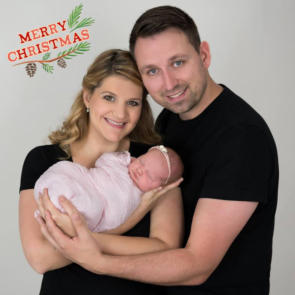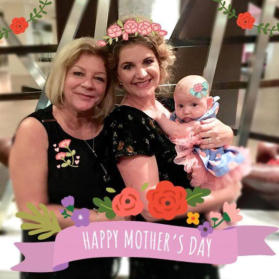 May, 13, 2018.
Mirusia's first Mother's Day.
Here a picture of three generations,
with Mirusia's mother Henja
and baby Sascha.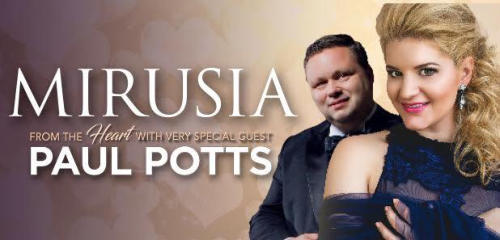 As from March 2018 Mirusia started touring again in Australia.
Het special guest in this tour is Britain Got's Talent winner Paul Potts.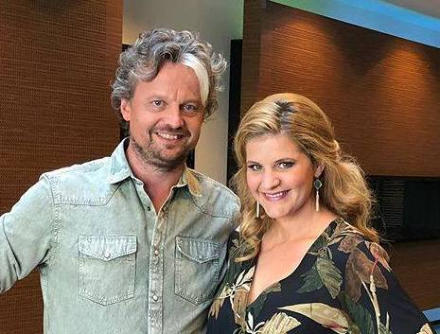 May 31st 2018.
Mirusia and her Musical Director Rob
Mennen were the guests in
L1's TV program Avondgasten
(Evening guests).
Mirusia promotes her new tour,
(titled "An enchanted evening with
Mirusia"), through the Netherlands,
in September and October 2018.
She sings a song from the Disney film
"Pocahontas".
Watch the video below.
Translation/subtitles: Ineke, John, Ruud.
Mirusia's new tour through Holland: "An enchanted evening with Mirusia".
20 September 2018
VENRAY
Schouwburg Venray
22 September 2018
EINDHOVEN
Muziekgebouw Frits Philips
29 September 2018
WAALWIJK
Theater De Leest
6 October 2018
BREDA
Chassé theater
7 October 2018
HEERLEN
Parkstad Limburg theater
12 October 2018
DELFZIJL
De Molenberg
13 October 2018
OSS
Theater de Lievekamp
19 October 2018
UDEN
Theater Markant
20 October 2018
ROOSENDAAL
Schouwburg De Kring
24 October 2018
VELDHOVEN
Theater De Schalm
26 October 2018
PURMEREND
Theater De Purmaryn
27 October 2018
VEENENDAAL
Theater de Lampegiet
28 October 2018
GOUDA
De Goudse Schouwburg
Click HERE for more information and tickets.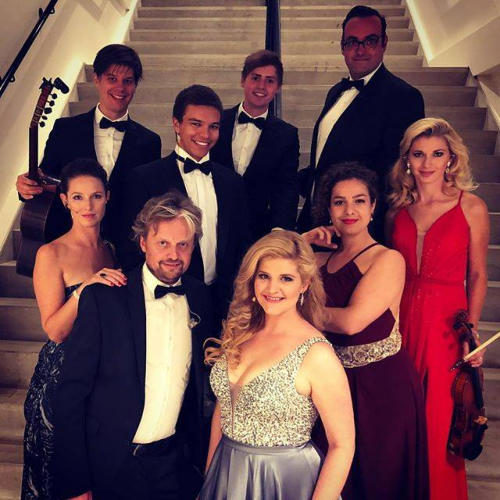 September - October 2018:
Mirusia tours the Nethertlands
with her orchestra, led by Rob
Mennen, musical director.
Clockwise from Mirusia: Rob
Mennen, vocalist Imke Heitzer,
guitarist Martijn Buijnsters,
vocalist Lionel van Lawrence,
percussionist Joeri Kalkhoven, on
keys Harrie Herfst, violinist Giedrė
Mundinaite-Leenhouwers & cellist
Marije de Jong.
Rob Mennen played "Gabriel's
oboe" on an instrument, named
EWI (Electronic Wind Instrument).
It sounded wonderful!
Live soundcheck from Gouda on
October 28th, 2018.
The real concerts are stunning, but the
soundchecks are
also a treat!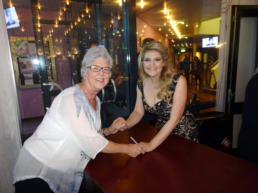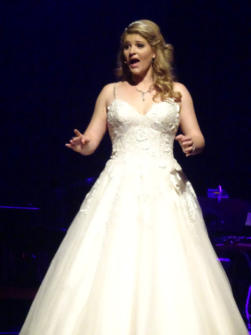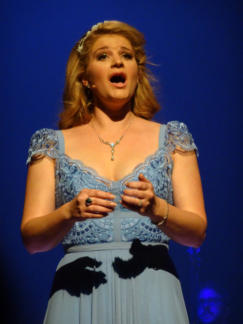 Live soundcheck from Veenendaal.
What a joyous happening!